shadow46x2



Joined: Nov 22, 2003


&nbsp Posted: Aug 12, 2016 - 20:38


FUMBBL Staff
---
The end of summer brings the most prestigious tournaments of the year, and the Stunty division is leading the charge with this year's Stunty Cup. Applications are now open for the modified double-elimination tournament which begins August 17th.

The Stunty Cup is a modified double-elimination tournament for Stunty division teams only. All teams in the Stunty division are eligible, but only one team per coach.

All accepted applicants are placed into the Winner's Bracket. After the first round is played, all teams who lose their first round match will be placed into a Loser's Bracket automatically. From this point forward, any loss will mean elimination from the tournament. This format guarantees coaches at least 2 games in the tournament. The only exception to this rule is for teams who receive a bye in the first round.

Please note, if you lose your first match, and you are eliminated from the Winner's Bracket, you are not allowed to play a preparation match before the Loser's Bracket starts. Any teams playing a match between their loss in the Winner's Bracket, and the start of the Loser's Bracket, will be automatically disqualified from the tournament.

The Loser's Bracket will begin after the conclusion of the first round of the Winner's Bracket.

There is no TW limit on the Stunty Cup, and all teams are accepted. Applicants will be accepted upon application date, so apply early. One team per coach allowed.

Good luck to all!

_________________


origami wrote:
There is no god but Nuffle, and Shadow is his prophet.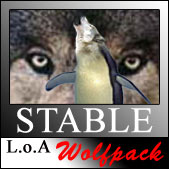 azzie



Joined: Jul 28, 2011


| | |
| --- | --- |
| &nbsp Posted: Aug 29, 2016 - 19:33 | |
---
Thoroughly enjoyed both my games in this year's Stunty Cup. A huge thanks to Shadow and WhatBall and to both my opponents for making my brief participation so much fun and good luck to everyone left in either bracket.


_________________


The Incomprehensive Stuntypedia Obscura

, home of obscure Stunty Leeg records.


Secret League Top Lists

.
Kammo22



Joined: Jun 11, 2011


| | |
| --- | --- |
| &nbsp Posted: Sep 11, 2016 - 18:48 | |
---
Pelimannit just finished their Loser's Bracket final against xnoelx's Swarmy of Darkness and managed to take the title of "best of the losers", finishing bracket without giving any touchdowns to opponents.
Final was fun match with lots of bombs from both side and at the end neither team had too many players left. Hopefully we can take a rematch against xnoelx's horrors in the next Stunty cup's REAL final

shadow46x2



Joined: Nov 22, 2003


&nbsp Posted: Sep 29, 2016 - 02:08


FUMBBL Staff
---
For this year's Stunty Cup, a traveling wrestling troupe was invited to sideshow the event. Sadly, when the troupe packed up, two wrestlers were left behind. Something about too much time at the local chef's cauldron. The founders of the Stunty Cup were able to convince(pay off) the two wrestlers to freelance for the winners of this year's brackets.

I present to you...

Battle[S]hip has been awarded:

Rolly "John" Seenuh - Halfling Wrestler
MA6 ST3 AG3 AV9 - GAS
Fan Favorite, Mighty Blow, Stand Firm

Pelimannit has been awarded:

Jericho "Ronin" Fizzlefoot - Halfling Wrestler
MA7 ST2 AG3 AV7 - AP
Throw, Accurate, Loner


Congratulations again!
Thank you to all who participated, and good luck to all in the Necromiser's(coming soon!).

_________________


origami wrote:
There is no god but Nuffle, and Shadow is his prophet.