PainState



Joined: Apr 04, 2007


| | |
| --- | --- |
| &nbsp Posted: Oct 14, 2017 - 01:05 | |
---
Why are we arguing or bribing the ref and not getting the ref and hanging him from a hot dog stand? Iam very confused on the order of business around here.




** Side note **

Is a ref even really necessary for a properly played Blood Bowl game? Cant the players and coaches keep everything in order and proper with out the need of a third party patsy like a ref?

_________________
Comish of the: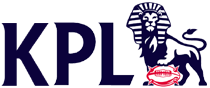 garyt1



Joined: Mar 12, 2011


| | |
| --- | --- |
| &nbsp Posted: Oct 14, 2017 - 02:14 | |
---
I didn't realize the Bucs are that civilized!


_________________
"A wise man can learn more from a foolish question than a fool can learn from a wise answer."