MenonaLoco



Joined: Jan 05, 2016


| | |
| --- | --- |
| &nbsp Posted: May 20, 2020 - 08:08 | |
---
Amazing, how this has grown lately. How many divisions are there now?

I'll root for the champ - they have to forge better players, my draft pick from Duke just suffered a -str. injury in the NBFL. NOT TOUGH ENOUGH! You must do better, DUKE!
Nelphine



Joined: Apr 01, 2011


| | |
| --- | --- |
| &nbsp Posted: May 20, 2020 - 13:40 | |
---
5 main conferences of 8 each, and 2 non aq conferences, also of 8 each. 56 teams, roughly 53 coaches. 10 matches (not including bowls/NC) per season.
Waaghafalga



Joined: Apr 13, 2019


| | |
| --- | --- |
| &nbsp Posted: May 20, 2020 - 21:11 | |
---
Vamos seguir con El transmission! Necitamos hablar de garc y Los elfs del arborles. Fayetteville son Los guapo perros grande del confrenciea. Un bilandor con 4 st y does doubles y in AG 6 receptor va a ganar muchos jegos este estacion. Garc y Fayetteville gana El dead ex narjana juego Mira por in jego mayor este estacion. El es no favorito por el championship national!

Entrenador Nuevo Nelphine es orta entrenador grande en un confrenciea que tiene entrenador dispues entrenador con juegos jigantes estacion pasado. El fui Al rose bowl porque no puede ganar lo. Julin Estrella es El Estrella de El equipo y si El puede vivir El estacion entrado Este equipo puede ganar Todo!

Charlie y Los ratongerrs perdito a Los champions national Duke estacion pasado. Este estacion no venga bien por ellos El jego pasado El Roger se mujo ayer. Rip. Porque ratons no necita in Roger y si El puede jugar major...

Los California lizards de Oro se VA muy bien este estacion tambien. El equipo es venga Bonita y Los glorious lustrian visitors hagan mas grande todos Los jegos. So tienien salude este estacion fue Alto que let gustan. Tienen corredorsy matadors mucho tackle por Los mujeres ratons y elfs. Tienen todos Los heramientas por ganar.

Voy a contiuar este transmission otra ves. Aidos!
MenonaLoco



Joined: Jan 05, 2016


| | |
| --- | --- |
| &nbsp Posted: May 20, 2020 - 21:39 | |
FRSHMN



Joined: Feb 25, 2013


| | |
| --- | --- |
| &nbsp Posted: May 22, 2020 - 00:24 | |
---
Welcome back, NCBB enthusiasts, to the Season 35 preview of the Southern Chaos Conference (SCC).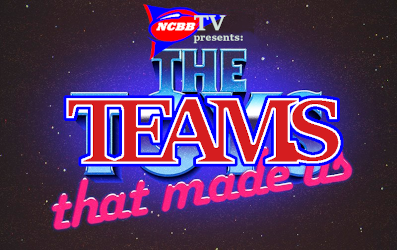 The SCC Season 35 Preview Show



During this installment, we'll be looking at the

Out of Conference

games that our beloved SCC-teams will have to go through to start the season. Afterwards we'll do our best to predict the outcome of OoC for each of these teams.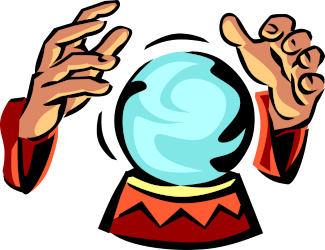 Navy Midskeletonmen
(Indiana Horrors (D) / Fayetteville Bronchospasms / Air Force Warpstone Falcons)

Navy, the old bones of NCBB. They've been around for aeons now, and they still suck. If the stars were in the right constellation, I could find a sweet spot for the underdogs and predict them a win, but
a) they already played the most-likely-to-beat program Indiana (last year's McNurgle's Bowl loser), a game they didn't win,
b) they still have to play Fayetteville, Garcangel's anabolic Wood Elves, as well as Home of Murder Rat Air Force and
c) despite hanging around for aeons, they still suck.



Prediction:

0 - 1 - 2


Illinois Valley CC Ranchers
(U Pike Pain Bearers (W) / Charlotte's Forty Normers / SMU Mousestangs)
Illinois Valley played the season opener of Season 35 against U Pike, and they gained the first victory for SCC. They still have to play the big leagues newcomer Charlotte's Forty Normers and the already established SMU Mousestangs, last year's Wonderbra Bowl loser. Of these two games, Ranchers will win one and will lose one.



Prediction:

2 - 0 - 1


TCU Horned Rats
(Miami BallHawks / Hawaii Warrielves / U-Dub Elfskies)
The Horned Rats will face the Miami BallHawks, which will be a re-match of last year's OoC game as well as the Season 32 BCS championship final. Additionally TCU will play UDUB, the team they beat in the Season 33 BCS Championship Semi-Finals. The OoC-games are rounded up by the Warrior Elves from Hawaii, TCU's latest rivals. A lot of bad blood will be in these games. Oh, and three wins for TCU, of course





Prediction:

3 - 0 - 0


Ball State Crimson Birds
(UTEP Party Minors / FlaSt Delfinoles / Mz State Bull Dawgz)
That's a tough schedule. The Party Minors might not have won much last season, but they block hard and sometimes lethal. Both the other teams have had very successful campaigns last year: MzState made it to the Orange Bowl, where they lost to Fayetteville, and FlaSt even made it to the BCS Championship Semi-Final (the infamous one). That's at least two teams the Birds can't handle yet. The Party Minors might be their only win in the OoC-games.



Prediction:

1 - 0 - 2


Karak University
(U of Wisconsin Rat-Grrrrs / Duke Blue-Green Devils (W) / BYU Cougars (W))
The dwarves from Karak have been very hardworking to turn around the mine car on its way down the slope... and with success! Have it been the encouraging words of conference commish FRSHMN, his on-the-spot pre-season analysis or simply the fact that Xeterog knows his dwarves best? Who cares, as long as the little ones keep winning. And who am I to bet against them? K.A.M.U will go the whole distance, three wins out of three games! Go Techies!



Prediction:

3 - 0 - 0


CSU Northridge Matadors
(Saint Louis Billikens / Berea Bleeding Angels / Washington Huskarls)
Next team up for coach Klazam. His Matadors will have to face a good mix of bash, dash and mash. The Billikens will be a team too agile right now, but the other two match-ups look challenging but, on a Nuffle-blessed day, winnable. We have high hopes for this squad, so we say they will end up evenly split after three games.



Prediction:

1 - 1 - 1


Alabama Silver Tide
(Northern Virginia CC Hawks / UW - Whitewater Warfrogs / Ottawa Bee-Bees)
Alabama is scheduled to play against Khorne (N.Virg.) and Slann (UW WW), which looks like a very lucky hand by whoever did that draw (not looking at you, commish). The Hawks didn't have a win last season until they beat the Indiana Horrors in the McNurgle's Cup. The Warfrogs went (1-4-4) and missed the Bowl Season completely. The toughest match-up will be against the the Ottawa Bee-Bee's with reigning

Hammer

Julian Starr. The team missed last year's BCS Championship games by a margin and coach Nelphine will do anything to make that one additional step this season.



Prediction:

2 - 0 - 1


Florida Rotting Gators
(USC Lady Trojans (D) / Oregon Waterfoul / California Golden Lizards)
The Gators with some interesting teams to play against:
2nd-year program USC, BCS National Championship finalist from two seasons ago California and all-time leader in championship victories Oregon. As we said before, the Gators are in a kind of a rebuild and lack the weapons needed to stand the opposition. Best shot for a win would have been the still young Lady Trojans, but they already played and came out with a still respectable draw. We can't see them win against Oregon or California.



Prediction:

0 - 1 - 2


So that's it, folks. We placed our bets, now let's see how SCC does in comparison to the other leagues. Looking at Season 34, the conference has to compensate for something.
MenonaLoco



Joined: Jan 05, 2016


| | |
| --- | --- |
| &nbsp Posted: May 22, 2020 - 15:45 | |
---
Ncbb tv should be video. Do some YouTube uploads of ncbb analysis or idk.
ex-convict



Joined: Jun 28, 2005


| | |
| --- | --- |
| &nbsp Posted: May 22, 2020 - 15:55 | |
---
You mean like this?

Ok, true, that is on Twitch and not youtube, but we also have that as well


_________________
Part of the NCBB and the NBFL.

Don't drop the soap.
MenonaLoco



Joined: Jan 05, 2016


| | |
| --- | --- |
| &nbsp Posted: May 23, 2020 - 22:54 | |
---
Awesome!
I sent some new recruits your way again.