Redfren



Joined: Aug 30, 2010


| | |
| --- | --- |
| &nbsp Posted: Aug 31, 2010 - 02:51 | |
---
Hello Everyone,

I'm Redfren, very new to the Fumbbl site and to Blood Bowl online. I've enjoyed the board game for some years and single player was great but my luck caught up with me online. 3 matches = 1 loss / 1 draw / 1 uncounted loss.

I typically play Orks, I'm most familiar with this team in table top version Blitz version is a little different but none the less close enough to understand.

My main skills typically go with - Block, Guard, Mighty Blow, Dodge, Tackle,

I like to have a fully developed set of Black Orks, 1 Troll, 1 Thrower, and 1 Goblin

My setup on the pitch line tends to look a little like this.

..XX..|.XX.X.XX.|..XX..
......|.........|......
......|....X....|......

I think that's correct could be off if it is please forgive and don't hold it against me.

What I've notice is most people online holding their line back when this happens I tend to keep my line right were it is and force them to make a choice or wait it out.

None the less I must be doing something wrong because i'm losing to a typical box cover.

Any help you could provide would be great or at least basic suggestions.

Thanks very much
Redfren

_________________

uzkulak


Joined: Mar 30, 2004


| | |
| --- | --- |
| &nbsp Posted: Aug 31, 2010 - 03:04 | |
---
Welcome! Try to watch some replays of the better coaches' matches, you can learn a lot that way. There is also some great help on tactics in the tactics section of these forums.

Putting all your guys on the line like that allows:

1. Your opponent to knock down a lot fo your players at the start - putting you at an immediate disadvantage tactically - and also possibly in the pain game
2. Allows him to run a lot of players behind you - and its much harder to defend when the opposition is already past you.

Most players put only 3 on the line of scrimmage and either cover the whole pitch 2-3 squares behind them or hide all of their players in the centre - which protects all your valuable skilled guys.

Anyway, read the tactics section. Its a lot better than anything Im going to post...
Were_M_Eye



Joined: Sep 24, 2007


| | |
| --- | --- |
| &nbsp Posted: Aug 31, 2010 - 04:34 | |
---
First of you need to know that we got 2 clients. A old LRB4 client (search for JavaBBowl or Bbowl.jar to find it).
We also got a new LRB6 client that is in beta testing. There is no client that needs to be downloaded for that, just make a team in the Fantasy Football division and you are ready to play.

When looking for games a IRC chat will help you out. Geting games with pm:s can take for ever.

Your setup looks realy risky. You can get a player surfed in turn 1. Or more then 1 if your opponent got frenzy.
pythrr



Joined: Mar 07, 2006


| | |
| --- | --- |
| &nbsp Posted: Aug 31, 2010 - 06:25 | |
---
yay, come join us in the Box!

_________________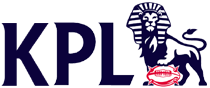 koadah



Joined: Mar 30, 2005


| | |
| --- | --- |
| &nbsp Posted: Aug 31, 2010 - 15:26 | |
Grod



Joined: Sep 30, 2003


| | |
| --- | --- |
| &nbsp Posted: Aug 31, 2010 - 16:00 | |
---
Redfren wrote:

What I've notice is most people online holding their line back when this happens I tend to keep my line right were it is and force them to make a choice or wait it out.




Good tactic when you are defending. It is a difficult defense to do well, but is very powerful when it is. Just use your blocks and blitzes to make sure only prone opponents are next to your players at the end of one of your turns, and position your players well to avoid penetration, and wait for your opponent to make a move (heopfully opening himself up).

I wouldn't use your setup exactly (unless I was in need of a desperate counter TD to win a match), because it is a little easy to penetrate, and once some players get behind it, you will find it difficult to recover. When you are kicking off, you are begging your opponent to play an asymmetric drive down one side of the pitch. Further, even after the kick-off, the sidelines are important to cover properly, and most weak spots in such a defense involve blitzing a hole on the sideline. Try using a staggered formation that doesn't allow a blitz to make a hole (this means 2 players within 2 squares of EACH sideline). This also has the benefit that your opponent can't choose to tie up all your players, even if he wants to. Also, don't strict religiously to a particular formation, but make it fluid, adapting to your opponent as he shifts his players around.

Finally, the player you put deep can be a very good idea in defense. I would suggest putting him a lot deeper though (as much as 9 squares back at times). The idea being that an opponent can't "make a run for it" behind your line, create a screen, and easily tie up your one covering player. If your sweeper is really deep, he can not be marked, and your opponent will need a whole cage to make a break, not just a few players to make a screen.

Check the "amazon" tactics page on fumbbl.com, and try to use something like that. It works great with most teams.

Anyways good luck and enjoy the site.

_________________
I am so clever that sometimes I don't understand a single word of what I am saying.

Oscar Wilde