Angmarred



Joined: Feb 28, 2015


| | |
| --- | --- |
| &nbsp Posted: Feb 04, 2016 - 16:38 | |
---
I'm planning to bring some Skinks to the Exploding Cup, but I've never used them before. Any suggestions on a starting roster?

Both Raptors and the Priest are obvious. At least one Whiptail seems like the right call for the ma8. Beyond that I'm not sure. 4 RR, Apo, 11 men? Or drop a RR or the Apo for a 12th man? 2 Whiptails?
Snimm



Joined: Jan 29, 2016


| | |
| --- | --- |
| &nbsp Posted: Feb 04, 2016 - 16:58 | |
---
I admit to having no experience with Stunty Leeg, but it seems to me you could get away with only 3 RRs, since you're not going to be burning any on TTM or a lot of the wacky plays other Stunty teams pull. So you ought to be able to get all the special players, 7 liners, and an Apo, yes? so 12 players plus apo? Or if you really REALLY need that RR while it's cheap, you should still have enough cash to swap the 12th player for RR.
m0gw41



Joined: Jun 12, 2012


| | |
| --- | --- |
| &nbsp Posted: Feb 04, 2016 - 17:11 | |
---
Whiptails are not everyone's cup of tea, carrying the ball with them is not ideal in a leeg where cages don't really work too well but they can be useful on defence. 1 maybe but not 2 in starting build.

Apo vs extra rr vs extra player, no wrong answers there. I personally think 11 is too light but others run with it and it works.

_________________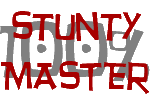 Angmarred



Joined: Feb 28, 2015


| | |
| --- | --- |
| &nbsp Posted: Feb 04, 2016 - 18:17 | |
---
m0gw41 wrote:
Whiptails are not everyone's cup of tea, carrying the ball with them is not ideal in a leeg where cages don't really work too well but they can be useful on defence. 1 maybe but not 2 in starting build.

Apo vs extra rr vs extra player, no wrong answers there. I personally think 11 is too light but others run with it and it works.



I wasn't thinking of using the Whip as the main ball carrier. More of a handoff option for big swing or one turn attempt