Sigmar1



Joined: Aug 13, 2008


| | |
| --- | --- |
| &nbsp Posted: Nov 24, 2016 - 09:45 | |
krom72



Joined: Mar 28, 2015


| | |
| --- | --- |
| &nbsp Posted: Nov 24, 2016 - 10:15 | |
---
i see 6 possible choices
-divint tackle good skill but not good with leader. you don t want your punter to be bashed
-sidestep kinda good for survivability or the usual defensive assit but you shouldn't use it much
-pass not so bad for this positionnal (anti hmp snake) but do you often pass ?
-accurate same thoughts
-sure feet for a little bit of extra secure gfi
-sprint same speed but unsecure.

overall i had take sidestep wishing for block later...
but if you roll +ag maybe you ll make hime a thrower and sidestep could be good for ball carrying either
m0gw41



Joined: Jun 12, 2012


| | |
| --- | --- |
| &nbsp Posted: Nov 24, 2016 - 10:26 | |
---
I remember this tough decision, I went with sure feet in the end.

My logic was that he'll be on the pitch whenever he is not in the KO/cas bin and he'll be moving most turns, flings are slow and you don't want to waste rrs getting into position. With the lack of block and all the flinging around you need to save those rrs.

_________________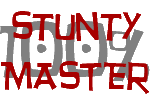 delusional



Joined: Jan 18, 2013


| | |
| --- | --- |
| &nbsp Posted: Nov 24, 2016 - 13:01 | |
---
Wait this is a punter, not a normal halfling with Leader.

So you have kick and Hail mary pass already and access to passing skills. You only have 1 punter.

Do you plan on getting another punter? If not I would pick pass. Even if you are only going to use HMP, pass would at least boost the chance of success or negate the chance of a fumbbl.