tussock



Joined: May 29, 2011


| | |
| --- | --- |
| &nbsp Posted: Apr 10, 2017 - 06:47 | |
---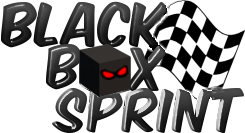 The box never sleeps, though it does take a few quick naps in US evenings. Along the way, teams of all sorts smash out sixteen games or more at a skull-cracking rate, and those heavyweights who win the most are recorded as the season's champions.

The best of the best, or at least the most try-hard of the rest, this is the Black Box Belts. Now with no Piling On at all, lots and lots of Jugger blitzing, Wizards on long-term strike, and banking houses refusing to look after team funds with treasuries vanishing and terrible inducement abuses to avoid holding cash (some teams lost millions!). It's blackbox like never before, and the Goblins have gone mad!




NB: results are compiled using real sprint data, meaning at least one team playing has to be >1400TV for the result to count








AMAZON CHAMPION:

Hell Grannies, coached by kfoged, with a sprint of 11/1/4


#1 CONTENDER:

holywood girls, coached by Justicam, with a sprint of 7/1/0


THIRD PLACE:

Punching Hags, coached by Ramchop, with a sprint of 4/2/5 (

last seasons #1 contender

)







CHAOS CHOSEN CHAMPION:

5ème Element, coached by tycoonfranky, with a sprint of 11/3/2 (

third place last season

)


#1 CONTENDER:

Captain's Kangaroos, coached by dashergeaux, with a sprint of 10/4/2


THIRD PLACE:

Just Can't, coached by Laskas, with a sprint of 10/1/5







CHAOS DWARF CHAMPION:

Bullz Eye (B), coached by kwèk, with a sprint of 12/2/2 (

successful defense of title

)


#1 CONTENDER:

Kuhdung, coached by Jos75, with a sprint of 9/2/5


THIRD PLACE:

Meats, coached by jorj, with a sprint of 8/3/5







CHAOS RENEGADES CHAMPION:

smallkosp, coached by smallman, with a sprint of 11/2/3 (

three in a row

)


#1 CONTENDER:

Sleepless [B], coached by Laskas, with a sprint of 11/1/4


THIRD PLACE:

We Are Up To No Good, coached by meatball20, with a sprint of 2/3/2







DARK ELF CHAMPION:

Thymoleptic Agents, coached by cedric19, with a sprint of 8/1/3


#1 CONTENDER:

Boudin Noir Butchers, coached by mrt1212, with a sprint of 6/3/2 (

last season's #1 contender

)


THIRD PLACE:

Buddaci, coached by Nakniem, with a sprint of 4/1/2 (

third place last season

)







DWARF CHAMPION:

Beard Tripping, coached by Malmir, with a sprint of 12/2/2 (

successful defense of title

)


#1 CONTENDER:

Khondals Finest, coached by Khondal, with a sprint of 9/2/5


THIRD PLACE:

Short Changed, coached by knightsweats, with a sprint of 8/5/3







ELVEN UNION CHAMPION:

dirty dancer, coached by gseize, with a sprint of 9/6/1


#1 CONTENDER:

Elftown Privateers, coached by bigf, with a sprint of 5/3/8 (

last season's champion

)


THIRD PLACE:

Loec's Lynces, coached by MattDakka, with a sprint of 5/5/2







GOBLIN CHAMPION:

I Gigietti, coached by dirold, with a sprint of 5/6/5 (

three in a row

) so good




#1 CONTENDER:

Tangle Wood Spiders, coached by KhorneliusPraxx, with a sprint of 0/0/13 (

last season's #1 contender

)


THIRD PLACE:

Pirates of Bogwash, coached by Miceycraft, with a sprint of 1/0/8







HALFLING CHAMPION:

Mighty Mootlings, coached by Miceycraft, with a sprint of 3/1/6 (

last season's #1 contender

)


#1 CONTENDER:

Little Cult Of Death, coached by Quarion8, with a sprint of 2/3/1 (

third place last season

)


THIRD PLACE:

World Leader Pretence, coached by Aconite, with a sprint of 2/1/2







HIGH ELF CHAMPION:

Redemption Songs, coached by Mav13shc, with a sprint of 7/2/7


#1 CONTENDER:

Freedom's Rise, coached by tsekouri, with a sprint of 3/5/6


THIRD PLACE:

Nuevo ricos, coached by okostomi, with a sprint of 6/0/3 (

last season's champion

)







HUMAN CHAMPION:

Humains du Barthas, coached by tykoonfranky, with a sprint of 9/4/3 (

three in a row

)


#1 CONTENDER:

Cathay Cobras, coached by Balle2000, with a sprint of 6/6/4


THIRD PLACE:

Barthacian Mafia, coached by bancobat, with a sprint of 7/1/4







KHEMRI TOMB KINGS CHAMPION:

Sacred Sandblasters, coached by Joost, with a sprint of 6/5/5 (

successful defense of title

)


#1 CONTENDER:

Nuclear fusion, coached by Mazylis, with a sprint of 6/4/6


THIRD PLACE:

Tombtown Raiders, coached by DaCoach, with a sprint of 5/6/3







LIZARDMAN CHAMPION:

Barthican Jaguars, coached by bancobat, with a sprint of 8/4/4


#1 CONTENDER:

Opération Espadon, coached by tykoonfranky, with a sprint of 8/3/5 (

last season's champion

)


THIRD PLACE:

Lizzy Lizzy, coached by Notgivingname, with a sprint of 8/2/6







NECROMANTIC HORROR CHAMPION:

die an other day, coached by madmatt13, with a sprint of 12/2/2


#1 CONTENDER:

PackOfHarpo, coached by HarpoHarvesterOfSorrow, with a sprint of 8/6/1


THIRD PLACE:

Oudor of Anxiety, coached by Mihme, with a sprint of 7/3/0







NORSE CHAMPION:

Hammerite Heaven, coached by bujke, with a sprint of 10/1/5


#1 CONTENDER:

Sannegarden politicians, coached by Agent807, with a sprint of 8/1/2


THIRD PLACE:

Rebollar 4B, coached by Kurjo, with a sprint of 4/3/3







NURGLE CHAMPION:

Croûtenards United!, coached by tykoonfranky, with a sprint of 10/1/5


#1 CONTENDER:

(B)rave Nurgle, coached by jorj, with a sprint of 7/2/4


THIRD PLACE:

Apestososteam, coached by Kilikarsnord, with a sprint of 6/2/6







OGRE CHAMPION:

Bashlords, coached by Suppurax, with a sprint of 5/0/11


#1 CONTENDER:

Amazing BoBOX, coached by Arnaufrago, with a sprint of 4/2/1


THIRD PLACE:

Remember da Titans, coached by meatball20, with a sprint of 2/0/12 (

last season's champions

)







ORC CHAMPION:

Smashington Greenskins, coached by

Joost

, with a sprint of 7/4/5 (

successful defence of title

)


#1 CONTENDER:

Gouged.Eye [BB], coached by VSwift01, with a sprint of 6/5/5


THIRD PLACE:

Bockebodas Bröliga Bråkstakar, coached by Snabelsko, with a sprint of 3/4/7







SHAMBING UNDEAD CHAMPION:

MenoMorti, coached by iena, with a sprint of 8/3/5


#1 CONTENDER:

Impossibilists, coached by Harad, with a sprint of 7/5/3


THIRD PLACE:

Invincible Soldiers, coached by Tricktickler, with a sprint of 9/1/1







SKAVEN CHAMPION:

Scoring Rats, coached by Jos75, with a sprint of 5/2/2


#1 CONTENDER:

Wundertüte, coached by Natasake, with a sprint of 4/0/2


THIRD PLACE:

A Day In The Life, coached by VilleA, with a sprint of 3/0/2







SLANN CHAMPION:

Ranaldinhos Superstar team, coached by Nestoroide, with a sprint of 9/3/2 (

three in a row

)


#1 CONTENDER:

Heavy Load Road Toads, coached by Espionage, with a sprint of 4/3/7


THIRD PLACE:

Tzunki's Hoppers, coached by MattDakka, with a sprint of 3/2/6 (

last season's #1 contender

)







UNDERWORLD CHAMPION:

Underworld Villainesses, coached by Oldrow, with a sprint of 4/1/5 (

champion with a different team last season

)


#1 CONTENDER:

undergloberos, coached by kuku, with a sprint of 3/1/7


THIRD PLACE:

UndARR the RadARR, coached by cdassak, with a sprint of 4/1/1







VAMPIRE CHAMPION:

New Vamps on the Blood, coached by kingvan, with a sprint of 13/1/2 (

last season's #1 contenders

)


#1 CONTENDER:

Red Bats, coached by MattDakka, with a sprint of 11/4/1 (

last season's champions

)


THIRD PLACE:

Once More With Vamping, coached by meatball20, with a sprint of 7/0/9







WOOD ELF CHAMPION:

Seven Kingdoms Knights, coached by morehouse, with a sprint of 7/4/3


#1 CONTENDER:

Mzmzmzmzmzmzmz, coached by bancobat, with a sprint of 7/1/0 (

last season's champions

)


THIRD PLACE:

One Thousand Dances With Death, coached by BillBrasky, with a sprint of 5/1/5



Fifty-eight coaches names on that, giving it a go and doing very well with the more popular teams, not to mention some of the trickier ones!

Seven teams defended their titles, coached by: kwèk (chorf), smallman (renegades), Malmir (dwarf) dirold (goblin), Joost (khemri and orc), and Nestoroide (slann).

Joost retained those two belts, top stuff, but the biggest cheers must go to tykoonfrankie with three belts (chaos, human, and nurgle), and a #1 conteder slot (lizards, missed by 1 point!) too.

A quieter season in the box overall: Dark Elf, Elven Union, Halfling, Skaven, Slann, Underworld Denizens, and Wood Elf did not complete a real sprint. If you want a fancy belt for a team bio, that's not a bad place to start. We only count games at 1400+, so check out the lower scoring winners that did get in 16 such games if you fancy yourself as doing better up there.

Thanks for reading and thanks for playing box. CPOMB and TPOMB is dead, there's a world of wins starting to come for norse, lizards, humans, and others that used to struggle under it's merciless output. Special notes there: most cas for, Rash with 78 (last of the CPOMB spam); most cas against, New Vamps on the Blood with 69 (the highest scoring team of the season too!).

_________________