razmus


Joined: Jun 23, 2017


| | |
| --- | --- |
| &nbsp Posted: Oct 11, 2017 - 22:19 | |
---
Not critical, and I want to make certain I'm not missing anything... but I have a recent match result on which a player is missing:

Specifically #15 'Sookie Roo', and I confirmed in the replay that she was on the pitch.

I only mention in the fear that there might be a subtle logic error introduced in the recent Match Results code changes. (Changes which I greatly appreciate, by the way!)
koadah



Joined: Mar 30, 2005


| | |
| --- | --- |
| &nbsp Posted: Oct 11, 2017 - 22:32 | |
---
As I thought. Sookie Roo didn't actually do anything. Nothing at all. She didn't even move.

She did take the field. But that was it.

I guess she's not there because she may as well not have been there.


_________________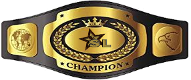 Secret League Open - Brawl - Max TW 1750 April 19th
razmus


Joined: Jun 23, 2017


| | |
| --- | --- |
| &nbsp Posted: Oct 12, 2017 - 03:51 | |
---
Hmm. That is true, and might be the reason. I thought I'd seem matches where someone is taken out of the game without moving:
Znaxkrok Clawrunner in https://fumbbl.com/p/match?id=3936272 was taken out by a rock.
But I suppose they had a longer term injury where Sookie Roo was just taken out this one game.

Thank you for pointing out what I missed.


_________________


tussock



Joined: May 29, 2011


| | |
| --- | --- |
| &nbsp Posted: Oct 12, 2017 - 05:34 | |
---
I think the match report checks for all 0s, and the serious injury list, to see if a player should be listed. But if they're de-pitched in the first opponent's turn as BH or KO and don't come back, the player will have 0 everywhere including turns played and not show up. Nothing new, just how it's always been.

The very early match reports that didn't count player turns, they often have very short lists.

_________________