FinnDiesel



Joined: Mar 07, 2018


| | |
| --- | --- |
| &nbsp Posted: May 23, 2018 - 20:00 | |
---
Hey, I want to get into Chaos Dwarfs but I don't really know how to play them and who to give the ball to? Can someone noble of the forums please give me advice on: Setup (reviving/kicking) and general tactics

Cheers

_________________


Sp00keh



Joined: Dec 06, 2011


| | |
| --- | --- |
| &nbsp Posted: May 23, 2018 - 20:06 | |
lawofthewest


Joined: Nov 09, 2017


| | |
| --- | --- |
| &nbsp Posted: May 23, 2018 - 22:19 | |
---
FinnDiesel wrote:
Hey, I want to get into Chaos Dwarfs but I don't really know how to play them and who to give the ball to? Can someone noble of the forums please give me advice on: Setup (reviving/kicking) and general tactics

Cheers



receiving* not reviving?

_________________
There are 2 rules of success:

Rule 1: Never tell everything you know.
Catalyst32



Joined: Jul 14, 2008


| | |
| --- | --- |
| &nbsp Posted: May 24, 2018 - 00:03 | |
---
You either carry with a Hobgoblins or you carry with a Bull Centaur. Dorfs are too slow.

I suggest Hobgoblin until you can skill 1 BC with Sure Hands and Break Tackle (maybe Block too).
And MAYBE rotate which Hobbo it is after it skills... that is a good way to get your Dirty Player, your Kicker etc while you are building the BC.
Maybe you even make 1 with Sure Hands just so he can help pick up the ball when you knock it loose on Defense.

But at some point you probably want at least 1 BC that an carry the ball.

Not sure if anybody out there believes in keeping a Hobbo Ball Carrier for the long term.

But DEFINITELY read through that link Spookeh posted. Lots of good stuff in there.
It will cover most anything and help you to find more specific questions to ask
pythrr



Joined: Mar 07, 2006


| | |
| --- | --- |
| &nbsp Posted: May 26, 2018 - 03:33 | |
---
nah, carry with a bull. hobos are fodder - no point getting them spps, aside from a few DPs

_________________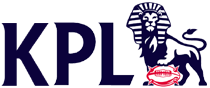 gpope



Joined: Jun 04, 2010


| | |
| --- | --- |
| &nbsp Posted: May 26, 2018 - 06:31 | |
---
Plan A is getting the ball to a bull, but imo you should be flexible and shouldn't turn up your nose at scooping up the ball with a hobbo if it's safer. Better to have a hobbo score a touchdown than to have the enemy team score a touchdown.