My fumbbl-times are normally (server time):
1) Sunday 16:00
2) Friday 23:00 - 03:00
3) Saturday 17:00 - 20:00
Please pick a time, preferably option 1. Thank you.
Some of my teams are very dirty, background wise, others foul a lot too. It´s part of the game. ;-)
Btw. think that 4 minutes are enough and its ok for my opponent and me to push the timeout button.
League play is what bloodbowl is created for. I'm having fun right now in NBFL, NCBB, WHL and CBFL. I also do major tournaments and Secret League stuff.








Teams' badges:













Trophies: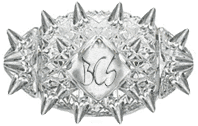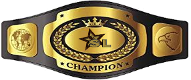 My legend's cementary:
#1 Feuersalamander, Ranked Slann catcher:
https://fumbbl.com/p/player?op=view&player_id=11605424
Living legends:
#2 Dr. H.H.Holmes, Box-Nurgle Warrior:
https://fumbbl.com/p/player?player_id=12000531
#3 Aristegui, Ranked Skaven Thrower:
https://fumbbl.com/p/player?player_id=11968099
#4 Cardinal "3 for 3" Roark [RUT], NBFL - Chaos Beastman:
https://fumbbl.com/p/player?player_id=11915664