Ehlers



Joined: Jun 26, 2006


| | |
| --- | --- |
| &nbsp Posted: Mar 29, 2015 - 19:53 | |
---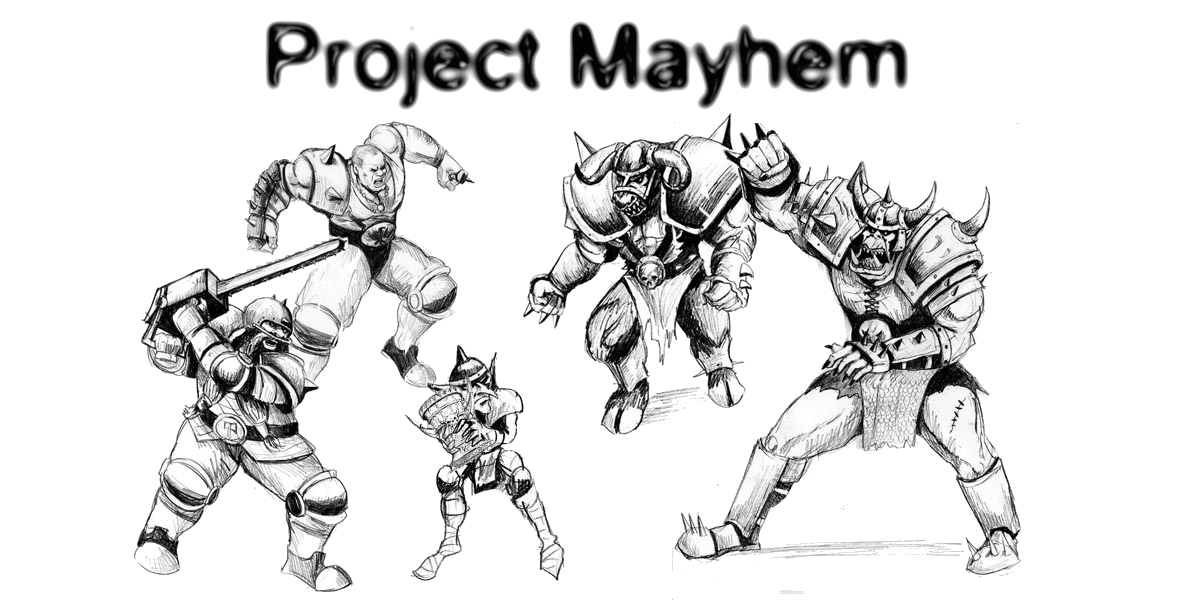 Hello and welcome to Project Mayhem
Video:
https://youtu.be/67m_FIpAJYU

Sorry for the bad mic quality, but was forced to use different software and hopefully you will still watch the full video and comment and give feedback. Much appreciated

What is Project Mayhem?
Project Mayhem is a concept I have thought about since I started recording my matches. Now with my experience with live streaming and my past in commentating on the fly with my matches, I want to give it a shot by combining both.
So Project Mayhem is a ranked league King of the hill style tournament. The champion will be defending his title against the challengers. The challengers are drawn randomly after each round.
A top list will also be created of whom can hold it the longest. So how long can you hold the title without being dethrone?
Is this for everyone?
Yes and no. Everyone is free to join and participate. You as a champion will be facing randomly drawn opponents. So you might face off that killer team now and then, yes it sucks, but this tournament is not for pixel huggers.
Toxic or very negatively behavior is heavily discouraged and will most likely get you banned from future participating in the long run.

Format:
Wednesday at 20:00BB time. 3 games is the aim to be played each time, but no new drawn will be done after 22:30. So this should ensure that the games will end before 24:00
The first match will be drawn randomly between teams at 1500TW +-100.
Winner take the title and will face a new randomly drawn opponent within allowed TW ranged as per FUMBBL Ranked league rules. (Should I put a min and max here also? say 300TW)
The champion at the end of the day will be starting next wednesday as the champion of cause.
So please try to make sure you can play in the time the tournament run and that you can play next wednesday. Should you be prevented, the format starts over and no penalty for now will be applied.

PS, anyone know an easy way to do a poll for teams against one team?
I thought about making a group page and have people join it

Rules:
All FUMBBL and Ranked league rules apply.
Gentlemans code in place aka (GLHF & GG/Thanks for the match) should be used.
Of cause banter between the coaches are allowed, but keep the heavy whining and such out of it. NUFFLE hates me, so think what NUFFLE will do to you for participating in something I have created.
Forfeiting will eliminate your current team for future participating in Project Mayhem and from the top list.
Challenger need to win over the Champion, a Champion just need to make a draw.

Art, advertisement area:
I quickly took a few different tournaments banners and league banners and added it to my setup. First of these will not be included in the launch unless I have permission to use them. This will all just to show how I wanted to use it and how I will cover up the chat area.
All active tournaments and leagues can apply for being shown. Also I had set the time to 4 sec or so for switching between banners, the timer will be more like 1min or so.

Banner size is 490*286. And no I cant change that, why some of the banners I used does not fit or look perfect.

Future Aim:
For now there will only be the top list of whom hold the title the longest. The long time goal is to add points for different things and actually have a working MVP voting poll option, which player should actually get it, that spectators can vote on.

I might consider to have a co-caster with me down the road, but that is a long shot right now.

If you wish to spice up my layout, feel free to do so and show me it. I might use it if I like it. I can be picky, so yeah you are warned. The aspect of the entire screen is 1280*720 and the background I created I am going to keep it, plus my logo. Else all other things are game on.

Thanks for reading through this and I much appreciate comments and feedback
Roland



Joined: May 12, 2004


| | |
| --- | --- |
| &nbsp Posted: Mar 29, 2015 - 20:03 | |
akaRenton



Joined: Apr 15, 2008


| | |
| --- | --- |
| &nbsp Posted: Mar 29, 2015 - 20:54 | |
---
Welcome back



Looks interesting dude. That's a huge image you have there at the top of the post. Try Tinypng to shrink the file size. Works on jpg and png files, without loss of image quality.

_________________
Dirty Cranberries - All zombie funtimes

Fumbbl Image Library - Free images to make logos, player bio pics etc
Roland



Joined: May 12, 2004


| | |
| --- | --- |
| &nbsp Posted: Apr 01, 2015 - 00:29 | |
---


Wow, I actually like this a lot! I wish you could do this for big games live! not just in the tournament you propose.

However, I think the replay speed in the video is a little too fast for you to comment on, you don't have enough time to do the analyzing I think.

It would also be great if there were a sidekick


Perhaps someone from all the podcast people here on fumbbl will join?