charlie1331



Joined: Sep 16, 2012


| | |
| --- | --- |
| &nbsp Posted: Jan 05, 2021 - 19:21 | |
---
Arktoris wrote:
Looks like the Tamarians want to play bloodbowl.

Sokath, his eyes uncovered/opened

Darmok and Jalad on the ocean

Picard and Dathon at El-Adrel



Shakka, when the walls fell

_________________
2016 Chaos Cup Stunty Champion
pythrr



Joined: Mar 07, 2006


| | |
| --- | --- |
| &nbsp Posted: Jan 05, 2021 - 20:45 | |
---
WHERE IS MY FREE NIGERIAN MONIES?

_________________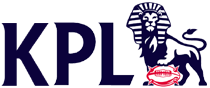 ph0enyx13



Joined: Nov 14, 2015


| | |
| --- | --- |
| &nbsp Posted: Jan 06, 2021 - 00:54 | |
---
mekutata wrote:

mister__joshua wrote:
I don't get it? I doesn't even contain a link to packing and moving? How am I going to get my packing and moving done?!?



Your reaction is saved in their databank based on your known internet behaviour. It's like the Voight-Kampff but online and for marketing reasons.

Or it just attempts to check registration possibilities? If you search for the text in the internets it seems to have been used several times to spam forums.



Within cells interlinked. Within cells interlinked. Within cells interlinked.
Wreckage



Joined: Aug 15, 2004


| | |
| --- | --- |
| &nbsp Posted: Jan 06, 2021 - 01:32 | |
---
And we are left with a lot of questions.

#1 Why did he think the rich man would give him food?
#2 Why did he think it was ok to just throw a box of apples in the dust?
#3 Why did he think stealing apples was ok?
#4 Why did he think the best way to get food was couch crashing a rich man for it?
#5 How did the river stop him?
#6 What's the point of it all?
#7 Who put the apples there?
#8 How upset would that person be to find out the apples were taken?
#9 What if he hadn't taken the apples but just thrown them into the dust. What would the owner would have said about that douche that just threw them in the dust?
Arktoris



Joined: Feb 16, 2004


| | |
| --- | --- |
| &nbsp Posted: Jan 06, 2021 - 05:10 | |
---
charlie1331 wrote:

Arktoris wrote:
Looks like the Tamarians want to play bloodbowl.

Sokath, his eyes uncovered/opened

Darmok and Jalad on the ocean

Picard and Dathon at El-Adrel



Shakka, when the walls fell



Hellbound Charioteers...in the Fumbbl Cup

_________________
Hail to Manowar! The latest charioteer to DIE for bloodbowl! - Slain, by Ghor Oggaz