koadah



Joined: Mar 30, 2005


| | |
| --- | --- |
| &nbsp Posted: Feb 08, 2018 - 23:50 | |
---



Who is the best team in Secret League Open?



Let us know.

Name your

top 6 teams

here. Put them in order. Best first.
Plus 5-10 more in no particular order.

Current Rankings

Offer supporting evidence where available. E.g. tournaments. Cup, Shield, Rumbles, Brawls, SLAMs, Challenges, Sprints etc.
Also open wins vs notable teams.

Check out the Roll of Honour for an overview of our Champions.

You may only name

ONE

of your own teams! Talk 'em up. Slate your rivals. But don't waste our time talking about 20/0/0 streaks against terrible, can teams. You ain't a contender if you ain't played nobody.

The proposal is, we publish rankings (top 10 at least) every week or two. Let me know if you are interested in helping to collate the rankings.

The top teams play for the belt.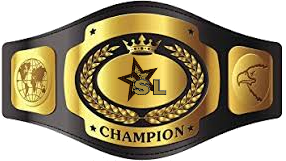 The Champion should defend the belt every two to three weeks. Unless they are locked into a big tournament.
A champion who is inactive for too long will be stripped of the belt. If the Champ has a good reason for being away we could crown an Interim Champion.

There will also be invitational tournaments open only to teams with a high enough ranking.

Who are your top picks?

Argue about it on Discord!


_________________


[SL] Old World Rumbble - Brand new teams only - ALWAYS recruiting


Last edited by koadah on Feb 23, 2018 - 17:01; edited 2 times in total
Crook666



Joined: Oct 16, 2012


| | |
| --- | --- |
| &nbsp Posted: Feb 09, 2018 - 00:21 | |
ArrestedDevelopment



Joined: Sep 14, 2015


| | |
| --- | --- |
| &nbsp Posted: Feb 09, 2018 - 00:55 | |
koadah



Joined: Mar 30, 2005


| | |
| --- | --- |
| &nbsp Posted: Feb 09, 2018 - 01:09 | |
Crook666



Joined: Oct 16, 2012


| | |
| --- | --- |
| &nbsp Posted: Feb 09, 2018 - 09:19 | |
blackGigio



Joined: Jun 27, 2010


| | |
| --- | --- |
| &nbsp Posted: Feb 10, 2018 - 05:49 | |
bram



Joined: Jan 04, 2008


| | |
| --- | --- |
| &nbsp Posted: Feb 12, 2018 - 16:26 | |
---
1. [SL] Sushi Go!
2. [SL] Nearly Thousand Lakes
3. [SL] Evolved Slaanesh
4. [SL] Clan Moulder Maulers
5. Elfi di Nettuno
6. Slaves for Slaanesh
7. Kathy's Song
8. Stout Lovers
9. Ice Giant Interceptors
10. Drakenhof Reds
11. El Sindicato de Estibadores
12. [SL] Juggling with chainsaws
13. [SL] Stonemarsh Mistdwellers
14. [SL] Fullmoon Friends