Sleeper In Metropolis
An Interview with Kenty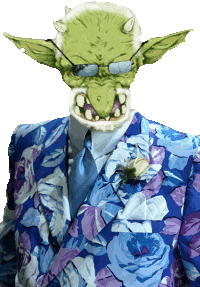 ALRIGHT Blood Bowl fans! I. R. Cherry here with Kenty to talk about Life, Liberty, and the Pursuit of Blood Bowl. As most of you know the Necromantic team Sleeper in Metropolis holds the record for most games on site. So I thought it time to corner coach Kenty and get the dirt on Sleeper!
I.R. Cherry: So, Kenty, when did you first discover FUMBBL?
Kenty: I discovered FUMBBL back in 2005. I had been playing at OLBBL but it became hard to find games and the client was less than user friendly. I did a search for a replacement and yahoo'd my way to FUMBBL. My first match as a noob was against Dreadclaw of all people. I fouled him into a concession. He notified me that you don't get SPP for fouling cas at this site... Welcome to FUMBBL!
I.R: Ah, DreadClaw? That sure is some welcome! Now, where does Sleeper in Metropolis come from?
Kenty: The idea behind Sleeper in Metropolis came from a techno song that I enjoy by Anne Clark. It was actually on a remix album called Wordprocessing that I was listening to a lot at the time. If you enjoy good techno, check it out.
I.R: I like techno music, because it goes Boom-Cha-Boom-Cha-BOOM! So, why the Necromantics as a race choice?
Kenty: I was drawn to the Necromantics at first, because it was a race that didn't exist over at OLBBL. I played a couple of games with them and instantly fell in love with the team. Necromantics have everything. You've got Werewolves for hitting and speed. You've got Wights and Ghouls for ball handling. Golems for bashing and taking up space. And how can you not love Zombies? They are cheap to buy, they regenerate and sometimes you get them for free!
I.R: Right! Free is always a bonus. Sleeper in Metropolis plays pretty much all comers. Do you usually find yourself playing up TR/TS a lot or do most coaches offer fair games?
Kenty: I try to take pretty much any match-up offered, as long as it's not completely ridiculous. Sometimes I even get caught taking really bad games, because I don't look at the opposing team and end up staring down Zara across the line of scrimmage. Some of the coaches are cool about offering even matches, while some others pick me like the game-finding cherry that I am. It's all part of the fun. It's the same reason I'm not a great poker player, I can't sit around forever waiting for the right hand... I just want to play.
I.R: For the coaches out there that want to have a backbone; what drives a coach to play a team to legendary status?
Kenty: I never really set out to make Sleeper in Metropolis a legend. I just got addicted and kept playing them. I've started a couple of other Necromantic teams in different divisions, but never warmed up to any of them, so I just kept on playing Sleeper in Metropolis. Soon enough, we were at the top of the games played list and there was no point of stopping there.
I.R: Are Necromantics your favorite race or has Sleeper in Metropolis just taken on a life of its own?
Kenty: They are definitely my favorite race to play, but Sleeper in Metropolis has made it even more addicting to play them, because I just love using the team.
I.R: What advice would you give a young up and upcoming coach that wants to play a Necromantic team?
Kenty: Even though I've played a ton of games, I'm probably not the best coach to give advice on how to "win" with necros. I can tell you that if you want to have a good time, don't get attached to your Werewolves. Only buy Ghouls when you have lots of extra money. Training good Flesh Golems and Zombies are the key to playing the Necromantic team. Our best win streak came with a couple of awesome Flesh Golems on the team.
I.R: As you know, the GLT is open as we publish. Do you plan to enter Sleeper in Metropolis?
Kenty: Sleeper in Metropolis will enter any major tourney they can as long as they are in competitive condition. The problem with that is they tend to have massive TR swings due to my poor choice in matches. So I'll keep my fingers crossed that they stay healthy enough to participate. If not... There's always the next tourney!
I.R: Does Sleeper in Metropolis have any ongoing rivalries with other teams? Who do you really like to lay the boots to?
Kenty: Our biggest rivalry to date was against Darkwolf's "Foe Hammer" team. I hate those little guys and their steroid-using Runners. We haven't played against them in a long time, but he hasn't followed through with his constant threats of retiring them, so hopefully we can spill some more Dwarven blood sometime in the near future.
I.R: Any final thoughts or words of wisdom for the unwashed masses?
Kenty: Words of wisdom? Don't let Synn near your son. Don't let Ro near your daughter. Don't let Shadow46x2 near your refrigerator.