Crossword
The GLN proudly present the first cross word in FUMBBL history. Many goblins have used their time to search through the history books of FUMBBL and The Blood Bowl history. Are you as clever and wise as hundred goblins? Do you know your FUMBBL history? Do you have knowledge outside of the Blood Bowl pitch? Take your pen and fill that cross word!
All A&Q are related to FUMBBL or Blood Bowl
Spaces count too, so BB = Blood Bowl (10 spaces and not 9)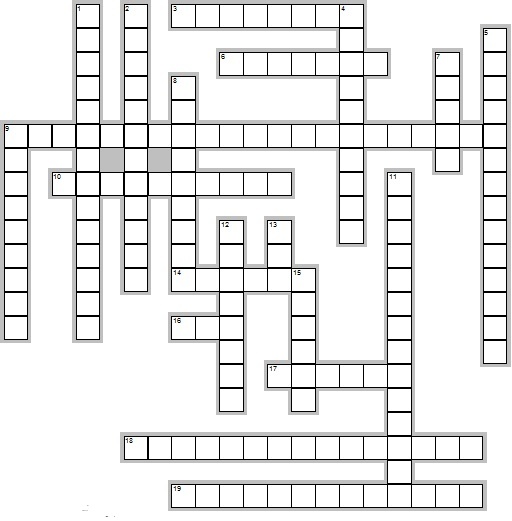 Across
3. Something Green
6. Boots + Gravity
9. Great Team of LRB4
10. Crowd Count
14. Eat Infested Cheese
16. Literate Goblins
17. Blood Bowl Term
18. Greaves that grants Jump Up
19. Orcland Raiders Stadium
Down
1. Group on FUMBBL
2. Blood Bowl Underground
4. CR 180+
5. Major Tournament
7. FUMBBL majors' champion
8. Security Officer
9. Something Sneaky
11. Star Player
12. Secret Weapon
13. Food
15. Why the RNG is broken?
The answer will come up at an appropriate time.
So will you be the first one to solve it first before others do?