1093 members
This Group is for open play on Game Finder using Secret League teams.

588 members
SWL Fringe is the entry portal for new coaches to the Southern Wastes League providing tourneys and a 'Ranked' style environment where players can find regular sociable games with other SWLers.

492 members
The Abandoned Races Race! Tired of boring matches in the box? Play the least played races for great glory! Not motivated by glory? Then do it for the pillaging and plundARR!

374 members
E.L.F. - The longest running Metagroup on FUMBBL - since 2005! A league for all elves who aren't afraid to face any race. Season LIX begins 06 March 2018! Come join us!

262 members
The greatest Human teams in the [B]ox battle it out for supremacy. S41: Winter of man ; Dec 2017 & Jan 2018
223 members
A group for users of the /tg/ - Traditional Games board on 4chan.org
190 members
Black Box Steel Gauntlet

140 members
Deserted Isles Blood Bowl Leeg (DIBBL) is a league for New Zealand Timezone players.

128 members
Ligue francophone avec équipes neuves chaque saison, reprise de franchises historiques. une saison régulière puis playoffs et coupe.

128 members
CIBBL (CabalVision Inter-regional Blood Bowl League) is a seasonal fluff-heavy league, with regional play, cups and inter-regional ranked play, making use of CRP + SL teams and CRP+ rules.

125 members
A combat sports themed challenge. Fight your way through the ranks to become the Open League Champion.
96 members
France BloodBowl Ligue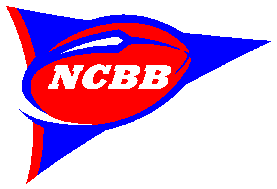 82 members
A league based on American College Football. Our features include bowl games, redshirt players, player graduation, rivalries, and much more. Come represent the college of your choice!

72 members
La liga hispana por excelencia desde el 2006. Para mas informacion visita la pagina del grupo o pasate por el canal de IRC #fumbbl.es

62 members
A league designed like NFL with 32 franchizes (with draft, trades) playing in European time zones! League is customized! (Uses custom icons, logos, etc.) Accepting coaches for waitlist.
57 members
The NWFL is an America based Blood Bowl League. The League set up mimics the NFL in a full year round schedule from the Rookie Draft all the way to the Superior Bowl Champion.
53 members
You've shown your strength against different teams from all over the world? You are willing to prove that you are the strongest team of your race in FUMBBL? Prove it.
50 members
British Isles-based scheduled league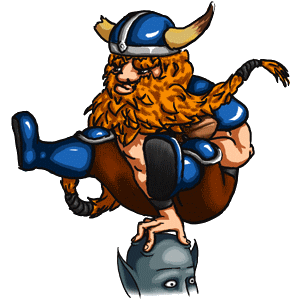 48 members
Love the dwelfballing Agility Monsters? Join this group!

47 members
An open league for newish coaches or those with a win% around 45% or less.

44 members
Ligue francophone longue durée pour rosters classiques. Saisons courtes et prise de risques récompensée, pour des matchs endiablés !

44 members
Blood Bowl's answer to the NFL! American Football theme league. Bring your favorite team, but active players only!

43 members
Want to show that blackbox has a lot of variety? Want to be the first to be activated in all possible matchups? Want a special reward for having managed to get an Halfling vs Underworld draw? Come in!

42 members
This is a league for all you soccer fans out there. The league comprises a Divisional RR Tourney and a KO Cup. The league is usually recruiting. PM pythrr
42 members
>EMU is open to all non-elf teams in RANKED

41 members
BIBBL (Bloodweiser Inter-regional Blood Bowl League) is a seasonal fluff-heavy league, with regional play, cups and inter-regional ranked play, making use of CRP + SL teams and CRP+ rules.

41 members
The Secret League equivalent of the Fumbbl Cup
38 members
By applying to this group you agree to let others record and upload your game.
38 members
League for Scotland-based Players and friends

37 members
Do you have a big ego and a small ....? Join us!

36 members

35 members
FUMBBL's Oceanian League running since 2003! All suitable applicants from Australia, New Zealand or Asia (GMT +7 to +12) are more than welcome. Drop by our chat channel, #swl, for more information.

35 members
3DB Highlander League. A league concept where all 24 teams (plus the Simyin race) are played but are randomly assigned as one joins us!

34 members
Das Waterbowl is a scheduled league brought to you (unsurprisingly) by the Waterbowl, Manchester's home to all things bloodbowl. Rounds run to fortnightly deadlines.
33 members
No BB here. :( Sign up here to be alerted to forthcoming forum games in Off-Topic.

30 members
The great chaos war has engulfed the Southern Wastes. Only ragtag bands make their way across the blasted landscape searching for shelter and safety, some paying their way by entertaining the rest.

30 members
A Secret League Rookie Rumble

29 members
Secret League - Old World Brawl

29 members
Ligue francophone réservée aux équipes Minus. Équipes neuves à chaque début de saison.

27 members
League for Finnish coaches!

26 members
24 coaches and 24 different races in an ongoing league format based loosely on the FA football league.

25 members
Ligue francophone long terme réservée aux rosters de Ligue Secrète.
24 members
Seven aside format that follows the format of NCAA Football as a feeder league for Draft League Europe. Create superstars, win championships and be the most prestigious college!

24 members
Premier NA Secret League league. Compete for glory and hunt for ancient treasure!

24 members
In HUBBA 24 coaches and 24 different races in an ongoing league format based loosely on the FA football league.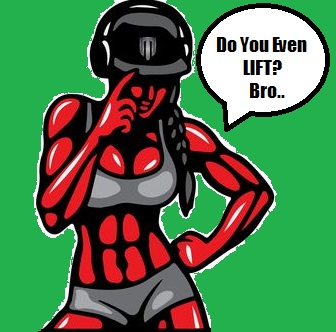 22 members
For Bro's that Lift, [url=https://fumbbl.com/p/group?op=view&group=10864&p=teams]Heavy Lifting is now open![/url] Are your players weak? Do they struggle to bench a snotling? Need heavy objects

21 members
Delirium Treemens is a competition organized each year by the famous Hafling beer brand to reward the most accomplished or the most foolish trees of the Moot. Join the tree madness now!

20 members
Liga für alle deutschsprachigen Coaches
20 members
A place for former [L] teams to transition to, for coaches looking to play at higher TV. For all coaches, but most game played in the east Asian and Oceanic timezones.

20 members
For readers of The Scribbl

19 members
Svenska Ligan - This is the major league for Swedish speaking players. If you want to join, please PM coach Roland.

18 members
16 Team All-Elf draft league. Wardancers & Assassins working together! (if their animosity doesn't get in the way). Euro Zone friendly - Customize your team with icons, portraits, etc.
18 members
This group is for the Bloodbowl players in, around, from, or in some way have connections with the Evansville, Indiana, USA.
17 members
This group is to keep track of all those wacky and misguided Big Guys who just wanna score in spite of themselves. If you have a Big Guy in Ranked or Box who fits the bill as one of the team's primary

17 members

17 members
This group is home to the fans of Watchmen Philosophy and those who hold a grudging respect for their brutal efficiency on the pitch.

16 members
DLE2 - Draft League Extraordinaire
15 members
Home of the Belgian BloodBowl players on Fumbbl.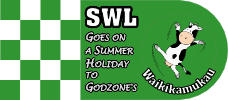 15 members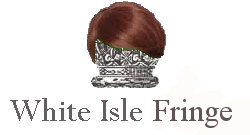 15 members
A chance for coaches on the WIL waiting list to play competitive and fun games whilst they wait for a place in the main league.
14 members
The group membership consists of experienced coaches involved in instructing, advising, mentoring, cajoling and otherwise helping coaches with Blood Bowl. general.

14 members
The Northern Wastes League is the Premier North American blood bowl league that uses a promotion/demotion system! It is also one of the oldest leagues on FUMBBL that caters to North America. It has be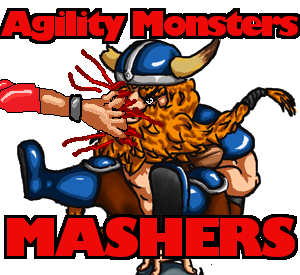 14 members
Hate the dwelfballing Agility Monsters? Join this group!

14 members
A man, a visionary called Jhon McNulty, could forsee the potential of Blood Bowl as a pro sport. OBBL was in the making. He traveled all over the old world seeking for teams ready to go pro.

13 members
This is the FUMBBL version of the Swindon & Wiltshire Blood Bowl League; SAWBBL! Find us on Facebook and twitter (@SAWBBL). Always looking for more local coaches in our tabletop league; sawbbl.uk.

12 members
Open [L]eague Challenge PPV Event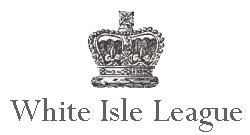 12 members
A grand tournament for any present or past participants in the White Isle League or Fringe.
12 members
Welcome to The Legend's League, where every team is filled to the brim with the best players money could buy.
11 members
NCAA college football makes its way to FUMBBL as the NCBB! Recreate your favorite college teams, such as USC or Texas, and try to win the National Championship!
11 members
The Clans of Chaos are gathering ! Join The War for the Crown of Kaos King !

10 members
** Première saison** Ligue québécoise. Un match aux 2 semaines. 2 saisons par année + un tournois et une période de match sur invitation. Rosters du CRP. Ruleset standard.
10 members
9 members
Ranked Meta group that promotes and rounds up Insta-SMACK action.

9 members
SLUBBA (Secret League United Blood Bowl Association) is a Standard Round Robin League, using CRP rules with Secret League teams and CRP teams.
4 members
Play a 'brave' all lineman team? Want to pit your team against nothing but the worst other teams have to offer? Then this is for you!

4 members

1 members
Secret League - SLUMBBL Shield Max TVTW 1500

1 members
Instant 4 team tournament Secret League Open (303)