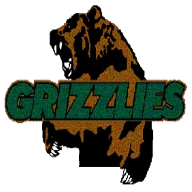 Draft
: s.1 #33 (Dodge, Sidestep)
Debut
: s.1 R1 vs
Monte Castello Wreckers
Last Game
: s.3 R16 vs
Erengrad Vikings
Bio
: Austin is forced into retirement after 3 full seasons in the Grizzlies roster. Modern Blood Bowl is demanding Blitzers with a different skill set than Austin's and Grizzlies management finnally make the move and acquire shinny brand new blitzers through trade and draft. Loss of AV was a huge setback in Austins' career too, although he fought back and extended his pro career longer than expected.
Polyvalent blitzer who could help both in offence and deffence. Very useful at ball carrier protection duties or second wave units. Never refused contact and made himself available to fix a broken offensive drive if necessary. Enjoy retirement Austin...now you have time to spend all those gold coins you well earned. Good luck!
"turn 3, 1st half. Austin Seferian-Jenkins does what he was drafted to do and sidesteps through a block from opponent and ends next to the ballcarrier. He then pushes the ball carrier to Ogre team mate, Lee Roy Salmon, who tackles the ball carrier knocking the ball free. Then after several blocks he sidesteps through the scrum and ends up next to the ball on the ground. well done"