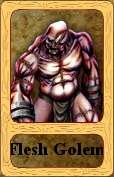 Regeneration
Block
Tackle
Shadowing
Strip Ball
Pro
Kick
Finally died, almost made legendary but had too many niggles for the new rules.

The teams oldest ever player
Current head zombie
Reliable blocker.
Confirmed Kills: The Kaiser (Rookie Skaven Lineman, Skavenblight Fury)
Esau (Rookie Orc lineman, Defenders of the great lie)
Bladen'kerst (Rookie Dark Elf Lineman, Infamous Svartalfar)
Tar-Surion ( 44 spp Human Lineman, Guards of Numenor)

Niggled two chaos beastmen in one match
Oldest active Fumbbl player
2nd oldest undead player of all time
4th oldest Fumbbl player of all time
1st most spp active zombie
5th most spp zombie player of all time
oldest active player in Fumbbl
1st most blocks by a zombie
15 most blocks for undead of all time
6th most lethal zombie blocker of all time
Oldest current undead player

Now even more niggled than before. Currently training up a new zombie defense line.