Skaven - Standard One Turn Touchdown

1. Use your Blitzer to Blitz the player on the LoS in to the gap then follow up.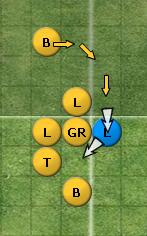 2.Block with the Blitzer - chain pushing the Gutter Runner into the opponents half.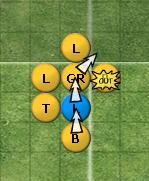 3.Block with another player chain pushing your Gutter Runner another square into the opponent's half. This will leave the Gutter Runner requiring 2 GFI's to score. You can use more players to continue this chain pushing tactic to move the Gutter Runner in range of scoring without having to make any GFI's.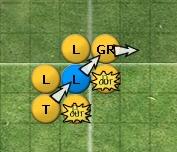 Last update: August 28, 2013