ramchop



Joined: Oct 12, 2013


&nbsp Posted: Sep 27, 2022 - 10:37


FUMBBL Staff
---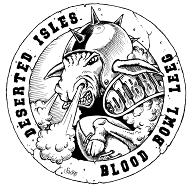 Yeah, I guess we should have one of these. Season is over 2 weeks in already.

Feel free to place taunts, predictions, challenge reports, and prayers to your commish here.
Happy_Amateur



Joined: Jan 14, 2019


| | |
| --- | --- |
| &nbsp Posted: Sep 27, 2022 - 11:11 | |
---
Well, hello folks. Welcome to

Happy's Fun Time DIBBL Prediction Super Adventure with Friends.



This evening as I type this I am sampling a particularly delightful Kawazukara whisky that some workmates gifted me after their holiday there. Bless them. But due to the delicious notes of orchard fruit, salted caramel and vanilla, I am slightly sozzled. (THIS IS FORESHADOWING SOMEHOW) So I ain't gonna do the traditional predictions. Mostly cause I am too pissed to find all the images, and then copy and paste them into the URL thingy. SO TONIGHT.... for the first time... and probably the last... I will just rant endlessly about the upcoming DIBBL season.

So there's a division named for the girls. Which is nice. It's got the horrible Norsican'ts in it. Shame lolvenom spelt that incorrectly. They'll finish first or second in utterly boring fashion, along with his West Island counterpart, Kransky. His Khorne at least will be interesting as they barge their way forward, moulding themselves into a hard hitting murder machine. They'll come in the top three maybe. I dunno. All that frenzy could make for some varied results. But as they develop the next three hundred TV I suspect they will be a lot safer and will do well. Nice to have the Oz twins vying against each other though. Might actually get some NZ'ers winning the other divisions. Bitter? No. Then old mate Felix17 and his Unlikeables. Between him and blackcaps 1800 Dorfs... hmmmm.... its a hard one. I reckon........ Felix17. Yeah. Those skaven will run around being generally unlikable for the opposition (except Black Jellybean cause they is the bestest) and score a few touchdowns, where as those Dorfs will get bogged down in one or two games against the weirder teams like Goblins. Cause Dorfs aint s**t. So... Unlikeables in the top three somewhere. Hopefully. More Dorfs with GregglesL. Yawn. The handsome and talented Trickey is back holding up the foundation of the division and that team ain't moving up anytime fast. Need to develop some players. Vim can't do it all allone and there ain't nobody in it that holds a candle to the great Madheads team of S29... Fox, El Diez, Grog, Tepid... Man they were some team. Anyways... shoomy gone and got himself a Gobbo team with delightful fluff. Just hope he keeps that up. Other teams will make spp off them, but he should shock someone. I suspect the baby Dorfs. Anyway. That's all I have to say about that.

Then there is another division named for a pack of choking Nurgles that diced a title once. Dumb. Tis an interesting division. I quite like the mix of teams they have here. Massive Nurgle coached by JPM. They should break a few hearts, but I reckon that they will only come third. More Skaven with Klaz. He should do well with them if they don't go and get too broken. 2nd for Klaz. Foad's Brains Trust are looking good, albeit the medical staff are probably a bit panicked. But with the right inducements I don't see why they can't finish the season in firm first place. bigbullies lizards are not the Crouching Saurus of old. That is for certain. They'll be next in line. Then MORE DORFS! booooo. boooooo... and then last place is our beloved Commissioner ramchop. Because finishing in any other place would be poor taste for the man in charge. Oh. Missed the DIBBL Kids. tussock is bloody good too. And he has a player named for me. There. He'll come first. Bugger the others.

Hmmmm... then there is a division named for Orcs. Nice. By far the division with the most diversity of teams this one might actually be fun for players.

Although looking at the table right now my Snots are in second place so these guys must all be losers. Lets make this quick. Wozzaa 1st. knine 2nd. Scratch 3rd. pdarbs 4th. lolvenom 5th ( Now.. a caveat. This must be a filler team. And the guy has chosen Norse. Which makes me wanna puke WITH NOISE SOUNDBITE. I mean, how ridiculous. It made me so mad I put my foot through my computer screen and sent the bill to the NAF. The sort of Commissioner that allows this sort of carry on should be dragged out into the streets and shot. Which is safe for me to say because he won't have bothered reading this far.) And then whoever wins round 3 between me and Foad will finish 6th.

Now here is something I haven't done before. I'm gonna predict the winners of each playoff before we even know how the divisions land. Prepare yourselves.



THE SHIELD WILL END UP

... not in the Wairarapa. Like in real life.



THE TICKING CUP WINNER WILL BE

.... Do you know the fellow who is playing Snotlings? Well of course I know him. He's me. I will win. You will lose. Runner up will be Trickey. And there will be weird homoerotic fan fiction written about it that was definitely not commissioned by me. (check is in the mail Kransky)



THE PLATE WINNER WILL BE

.... Klaz. Cause I say so.



THE BOOT WINNER WILL BE

.... Foad and his Flings. Because I like Foad, but not enough that I will predict he wins something bigger than the boot.



THE SOLE

..... lolvenom will have it gifted to his Norse for his incredible sportsmanship. Or is it gamesmanship. I can never remember.

Righto. That's me. Please like and subscribe. And click on the little bell because then you will get notifications.
Kransky



Joined: Sep 12, 2005


| | |
| --- | --- |
| &nbsp Posted: Oct 05, 2022 - 06:04 | |
---
Happy, I take umbridge that you have both accused me of being 1) Twins with Lolvenom and 2)Writing erotic smut for pay.

I assure you that only one of those are true.