Rabe



Joined: Jun 06, 2009


| | |
| --- | --- |
| &nbsp Posted: Jul 11, 2012 - 14:18 | |
---
Hello folks,

as mentioned in the latest newsflash, the Agility Monsters are getting closer to employ a new runner, replacing the awesome but lately battered quarterback Aegil "The Cursed One" Ironbones as co-runner for Rhoda.

While the choice will of course be made strictly based on criteria like performance, potential and team compliance, the PR department is nonetheless interested in the fans' point of view. So: Who would

you

like to see on the Monsters' roster soon?

A)

Bingi Greasearmor

, a once promising young female tunnel runner, who got claustrophobic beyond help while being trapped in a giant rock worms stomach for three hours.

B)

Auri Hearthwarden

(female as well), a former temple servant who got bored with running in service of priests and finally ran away.

C)

Jongor Stoutfeet

, a traveling merchant of ambiguous reputation who specialized in Blood Bowl memorabilia and - according to rumours - underhand betting. The only male candidate as well.

_________________
.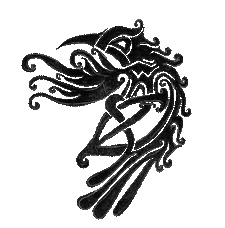 zakatan



Joined: May 17, 2008


| | |
| --- | --- |
| &nbsp Posted: Jul 11, 2012 - 14:38 | |
---
i'd vote for me, but im already in the team!

_________________


Rabe



Joined: Jun 06, 2009


| | |
| --- | --- |
| &nbsp Posted: Jul 16, 2012 - 00:26 | |
---
*bump*

It has been rumored head coach Rabe will pick one of the three before the next match! So, who is it going to be?

_________________
.