Grotty Little Newspaper
Issue 9 - May 6th 2510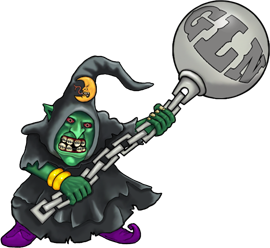 For Cusi
News & Views
Letter from the Editor
p.2
G.G. Gobberson welcomes you to this new version of the Grotty Little Newspaper
Ulthuan Invitational
p.3
An exclusive interview with Kryten, Winner of the Ulthuan Invitational VI
Ulthuan Invitational Stats
p.4
MadTias gives us the lowdown on who's won what with his Major Tourney Statistics
Grotty Little Tournament
p.5
The inside scoop on this years Grotty Little Tournament!
Sleeper In Metropolis
p.11
An interview with the man behind FUMBBL's most played team
Cheerleaders
p.13
What is it about these people (women generally) that makes the crowd go mad?
Team Tactics
Underworld
p.21
A look at one of the new teams coming to FUMBBL
Stars
p.22
Stars: we think we know them, but do we?
Dwarf Tactics
p.24
Dwarves? Tactics? Do tell more of this nonsense
FUMBBL Focus
Admin corner
p.10
Informing you of the work behind the scenes on FUMBBL
Shadow46x2
p.6
An interview with the new boss of stunty
Coaches Couch
p.7
Six coaches are found on the couch to be interrogated about [B]
An interview with Kalimar
p.9
Who is the man behind the new FFB client?
Group/Tournament Reports
BB7s
p.14
Blood Bowl Sevens is back and as strong as ever
NCBB
p.15
The league for American College Blood Bowl
OBBA
p.16
A league for all you football fans out there
Star Wars
p.17
Ohhhh, a group about Star Wars?
WIBBL
p.18
WIBBL eh? I wonder what that stands for
E.L.F.
p.19
Elves? Leaving the Forest? That can't be right!
Classifieds
p.12
A Grotty Little Challenge
GLN info
Letter from the Editor
In the office of G.G. Gobberson:
WHAT?!!!! I HAVE TO WRITE A LETTER TO OPEN THE ISSUE???? WHOSE HAIR-BRAINED IDEA WAS THAT??
Mine?
FANTASTIC IDEA!!! PURE GENIUS!!
*Hurrumph*
Not long ago, the idea was raised that our beloved Grotty Little Newspaper should be brought back to life. It seemed like a shot in the dark that it would happen, as everyone was asking who? Who is going to put the time and effort in to bring it back. Well, with the assistance of the new Staff, we are proud to give to you: the Grotty Little News Revival.
We at GLN would like to take the time to dedicate this issue to someone most of you probably do not remember. He was one of the first editors of the GLN and we felt it is important that we dedicate this to him. You are remembered and missed Cusi!
Our Staff is dedicated to reporting on all of Fumbbl. So to make that happen we will be open to submission for our next issue. For more information, see the submissions guidelines at the back of the issue. We are looking for material from EVERY division. If you feel you would like to be in GLN, send it to us and we will look at it. This publication is intended for everyone on FUMBBL.
So, with everything from Stars to League, Box to Ranked, Majors and Stunty, we at GLN hope you enjoy. We aim but to please.
NOW GET OUT OF MY OFFICE! I HAVE WORK TO DO!
G.G. Gobberson
Ulthuan Invitational Interview
G.G. Gobberson: So, Mr. Major winner, tell us a little about yourself. When did you start playing Blood Bowl and when did you discover FUMBBL?
Kryten: I bought the board game a while back, I still have the version with the astrogranite and the plastic men and orcs, but there were no local leagues that I knew of. Then I googled for Blood Bowl one day on a whim and found FUMBBL. That was in late 2003.
G.G.: This was your first appearance in the finals of a Major. Tell us a bit about your run to the gold.
What was your favorite game and which was the hardest to win?
Kryten: I didn't have time to fully prepare my chaos team - I entered them as they were. Fortunately, the variety of skills I put across the team served me well - Strip Ball, Tentacles, Foul Appearance, they all helped at times.
My favorite game by far was the qualifier final against coach Quariondk which went a full 24 bloody turns, leaving just a few bloody players left on the pitch at full time.
The game surged back and forth, with improbable plays - including a Troll dodge and blitz to save the game - go Homer! I felt that we both played quite well throughout, and was happy to reach the coinflip in that one.
G.G.: That Homer isquite a crowd favorite. Yellow Fever isn't your typical heavy-Claw Chaos team. Why did you chose the direction and team build that you did?
Kryten: I started them off that way, I did have a Claw + Razor Sharp Claw Beastman early in the build, but the doubles landed on the Chaos Warriors, so I chose to give them utility skills like Tentacles and Foul Appearance. I hoped those would win games instead of maiming opponents.
I was very lucky with my player Yield, getting +AG and +MA early, turning him into a solid ball handler.
G.G.: It seems to have worked. How did you come up with the concept of Yellow Fever?
Kryten: I like having open-ended themes where I can choose a variety of players that fit the theme - especially those where I can pick humorous entries with good pictures. If nothing else, I want to have fun with my teams.
G.G.: Like Homer?
Kryten: He's something special. With +ST and three more doubles, he's the most reliable Troll I know.
G.G.: So now that you have a Major to your name, what's next?
Kryten: Honestly, I haven't thought that far along yet - I'm still in shock!
G.G.: Fair enough.
Kryten: I am preparing my Wood Elves for the Grotty Little Tournament though and we'll see if I can add a second title to the list...
G.G.: What is your normal race of preference?
Kryten: My favorite race by far is Wood Elves - I love the challenge of being perpetually on the edge of team destruction. In addition, the ridiculous plays Wood Elves can pull off are simply fun.
G.G.: Yes, I know. *grumbles* Stupid pointy ears...
Now you have mentioned Grotty Little Tournament... When the GLN is published, applications will be open for the tournament. Any predictions on teams to watch out for?
Kryten: There are so many good teams out there... I'll be watching for Tathar's Woodland Gods in the GLT. They've got an excellent collection of stats, skills, and just outright scoring ability.
G.G.: Any thoughts on a long shot like the last two winners of Majors?
Kryten: Both Synn and I entered the final rounds with relatively weak teams, but at the higher TR the handicaps can be very potent.
G.G.: It seems so.
Kryten: Some of the teams that entered with extremely high TR ran the risk every game of getting a bad set of handicaps and getting put out. On my side - I was very lucky my team entered with 13 players and I kept all 13 through the tournament incurring one MNG, I believe. Yield missed a match - that was important to me.
G.G.: Will you be trimming the team now that they are Champions?
Kryten: Indeed I will - Big Bird's performance was heroic throughout the tournament but he will be the first into the new Hall of Fame for the team.
I will certainly need to take some time to collect a new set of Beastmen for the next run.
G.G.: Final question, Kryten. Any advice for someone who wants to make a run at a title?
Kryten: Play solid positionally - be ready to exploit mistakes or bad luck if it happens, but don't count on it. Be prepared for when things go wrong and ignore the luck meter. It doesn't matter what happens in the first half - you need to play in the moment, forget your mistakes, concentrate on winning. That's it, really.
G.G.GOBERSON: Sound advice! Thanks a lot for your time and good luck in the GLT.
UI VI statistics update
I keep track of majors' statistics in this thread.
Ulthuan Invitational VI
Coach Kryten's Chaos team Yellow Fever are the UI 2010 champions! Congratulations!
Kryten beat coach Buur's Haandbold Piger 2-0 in the all-chaos final. Getting some good handicaps (Morley's in particular) and winning the coin toss gave Kryten an advantage that would carry him to victory. Buur had a tough time and was fighting on his heels all game.
Coach Kryten has never appeared in a major's top-8 before, but it was coach Buur's second appearance with Haandbold Piger. Coaches shusaku, Tathar and Ulrik also scored their second appearance, Ulrik with the same team. Ulrik showed that his previous FC final appearance with Dirty Little Dinos was no fluke and established himself as the foremost majors' Lizard coach.
This is the third consecutive major with a champion of lowish TS. The last FC, WO and now the UI winners have all gone into the final 16 with a TS below 240. Of the 27 majors played, these three champions hold places 24, 25 and 27 in terms of TS at the start of the play-offs. It would appear the majors' meta-game has shifted towards leaner teams. The last major with a highish TS champion was WO III, where the Extraordinary Brotherhood entered the final 16 with a TS of 320. Are the days of the uber-teams over?
In the all-time race, coach PeteW retains his lead in trophies (3) and coach BooAhl retains his lead in top-8 appearances (6).
Races
Chaos take their second majors trophy in the most elven of tournaments, and with the all-Chaos final they leap to five final appearances, equalling CD and Skaven. This is the first time that a bashing race has won the UI, previous champions include three Elves and two Skaven. Yellow Fever is no typical Claw Chaos team however, featuring doubles picks of Dodge, Very Long Legs, FA and even Leader. Coach Kryten has built his Chaos with more utility and it seems to have paid off.
Apart from the Chaos, the top-8 contained four Elven teams, one Human and one Lizardman team, making the Chaos the only real bashers. The UI organisers must be happy with that turnout! Surprisingly, this was the second consecutive major without Orcs in the top-8. They will probably return in force for the GLT, which is more in their style. There were no changes in the all-time racial standings.
There are still five races left with no top-8 appearance: Goblin, Halfling, Nurgle, Ogre and Vampire.
As usual, all the statistics are available in the post on the first page of the thread. See you in the GLT!
Grotty Little Tournament
The Grotty Little Newspaper is proud to present the Sixth Annual


The best FUMBBL teams competing for the coveted Grotty Little Trophy
Several weekends of exciting live Blood Bowl action
Autograph signings from members of the FUMBBL Hall of Fame
Buy your tickets today and support this exciting fundraising tournament, so that we can keep delivering you FUMBBL's most exhaustive Blood Bowl coverage free of charge.
Well, Blood Bowl fans! It's that time of year again. Goblins have invaded and taken over the tournament scene. Rumors abound about where and when they will show up and what will happen when they do. In past years, they have snuck on to the field during the very finals causing chaos and fun.
Past winners of the GLT have included Fleetfoot's Revenge, Dandelion Eaters, Krautrock, Athel Loren Guardians and catenaccio.
Who will have what it takes to win the prize this year?
This years prize will be as follows:
The championship team will be given prominent coverage in the Grotty Little Newspaper (+5 FF) as well as a NEW player of the winners choice from any roster with a value no greater than 70K. This player will arrive with the Pro skill.
Now you are asking yourself; how do I get to be part of GLT. It's simple, there are four ways to get into the GLT.
Each group wil cap off at 64 teams and have a floor entry of TR 175. This should provide for a good round of teams and some great competition.
The only thing that could marr the greatness of the day is the ugly rumor that teams are trying to bribe their way in. When confronted with this, Director PurpleChest scoffed and said a team would have to pretty much empty a well-filled treasury for him to even consider letting them in.
Good luck to all in the GLT!
G.G. Gobberson
Interview with Shadow46x2
GLN: Hello Mistah. Lets talk about you before we come to the interesting part. Who are you? Age/Sex/Location and the FUMBBL add-on: How did you come to Blood Bowl/FUMBBL?
Shadow46x2: I'm 31 and I'm from the Washington DC metro area. I've been on FUMBBL since late 2003. A few friends and I had our own in-house tabletop league, and once it started to stagnate, I wanted to keep playing. After a little bit of research, I found FUMBBL online, and have been playing ever since.
GLN: Besides your work on STUNTY, you are a kind of an admin thingie. What is your job exactly?
Shadow46x2: I've been a forum & chat moderator for a little over a year, I think. Also, I've been working with the tourney staff for about the same length of time, and took over as head of Scheduled SMACKs after Qaz took a vacation from the staff.
GLN: Now you are the new big boss of the goblins playground: STUNTY! But why?
Shadow46x2: I started playing in [S] a long time ago, when I needed something different from the cutthroat environment that Ranked has always been. I was, and still am, one of the old school coaches that was big into Stunty before the original changes came through. Once the old changes went through, the division started to stagnate without an administrator. Christer wanted the division to recoup its old glory, so after a lot of deliberation, and fear of killing the division, I took the jump and offered to run it.
GLN: And Christer accepted?
Shadow46x2: Yep. I mentioned that I would love to do it, but I had some reservations due to caring so much about the division, and not wanting to be the one responsible for burying it. A few days of decision making, and I threw in my application, and he pinged me pretty soon afterwards. He asked a few questions about my goals with the division and a timeline, and then offered me the position.
GLN: The goals are?
Shadow46x2: The first step was to review all of the races, and try to streamline them a little bit. I wanted to see every race have the ability to win on their own merits, and knock down a few of the races that are too successful. While I didn't want it to be a rock/paper/scissors on who wins (some races still struggle, which is ok in my book), the discrepancies between successful teams and failure teams was too great, and needed to be evened out a bit. After that, the next step is to get the tournament environment reestablished, and give people something to play towards, instead of just a series of one-shot matches with no end goal in sight.
GLN: Bring teambuilding into stunty?
Shadow46x2: I wouldn't necessarily call it teambuilding, per se. Ranked thrives so much, not only because it's the main division, but because it has major tournaments on a set cycle that people can look forwards to winning for bragging rights, rewards, or whatever they look towards. League thrives for the same reason, and Blackbox has grown in popularity, in part, due to the tournaments being established. The divisions become much more fun when there's something to play for, even if it's just something as simple as "I won this tournament, and you didn't".
GLN: The popularity of [B] certainly comes much more from the scheduler than from the tournaments. It has his very special thing. Stunty had that and was running low before HunterX took over, he tried to "streamline" the division with the tools that might wrk in ranked, and killed it. That wont happen this time. Why?
Shadow46x2: Stunty was doing well for itself for a long time. Evo & peikko did a great job running the division in the old days. Once Evo & peikko stepped down from the division, it went along for a while, but started to slowly stagnate. Then the first wave of changes came along, with the ill-fated "no G big guys" phase that Christer implemented. While his actions had the best of intentions, the execution was not so great. It ended up driving a lot of older, loyal coaches away from the division, and the newer coaches who started playing, refused to play against the grandfathered teams. After a while, HunterX took over the division, but retired soon after, having done very little for the division. The plans that I'm working towards implementing are focused on trying to find a happy middle ground between the older loyal coaches, and the newer ones, as well as bringing in fresh blood.
GLN: So perhaps the original rules were just fine, but it just needed constant administration?
Shadow46x2: I won't say that as much. The original rules turned teams into big guy teams, with stunty support. The major players on each team were the stunty killers, and while that's fun and everything, it turns every game into "who can kill the opposing little guys first", and that gets old after a while. These newer plans that Christer & I have put into place are catered towards giving big guys a little bit of threat, but not allowing them to become so powerful that they take away focus from the little guys. Additionally, it's a small nod to the original, old school, loyal fanbase, but also keeping the newer coaches in mind, as well. The big guy rules are as close to appeasing both crowds as I can get, without starting to alienate one side or the other.
GLN: You said in the beginning: "I started playing in [S] a long time ago, when I needed something different from the cutthroat environment that Ranked has always been.". As old as stunty got after a while, that purpose you used it for was served perfectly, and I dare to say that the majority used it for the same purpose. Stunty alone was about to run against a wall with those rules. Stunty as part of the fumbbl universe however... Isn't that all the division could hope for?
Shadow46x2: I don't ever foresee Stunty being the main division on FUMBBL, and that's not something that I'm trying to achieve either. With that in mind, it can very easily be a popular sideshow attraction to the main ring. Stunty is, in my eyes, supposed to be a lot more lighthearted than the competitive divisions. Not to say it can't have it's own level of competition, but the division itself is geared more for goofball antics... ...than it is towards the bloodthirsty, win at all expenses, that the other bigger divisions are for. I think it's very reasonable to aim for a smaller scale, fun division, and still give the community a competitive side of the league.
GLN: We had a real wave of enthusiasm when you took over, now we are back to where we were: http://fumbbl.com/FUMBBL.php?page=stats&op=games&type=week&div=3. But stunties success needs the enthusiasm of the coaches. Do you think there is a chance for that, now that all the "let's try something new" credit goes to the lrb5 client?
Shadow46x2: I do. I was happy that the initial roster changes drew a lot of traffic to the division, and I had hoped that a lot of it would continue through, but a small part of me expected the popularity to return to what are normal levels for the division. That's part of why I'm looking towards the tournament revamp, as I think that end goal reward will help bring more to the division. Also, I'm expecting to implement a few different types of tournaments to the division, that other leagues don't have, as well as some of the old classics. On top of that, once I've been able to get the ball rolling, I'd like to try and bring some of the minors from Ranked over to Stunty to give more entertainment value during non-tournament seasons. I don't think there's any quick fix, or an on/off switch to the division's popularity. I always expected this to be a long-term project, but only time will tell if things will go as planned.
GLN: Shadow46x2, thank you very much for taking this time, it has been highly informative and gave a nice insight to what stunties' head thinks. Any words of wisdom to the community other than the "Mind your language!" we know from chat?
Shadow46x2: Yeah. Enjoy your time here. FUMBBL is a lot more than just a site where we play a video game, it's a community with real people behind every conversation. Cherish every friendship you make here, and you'll walk away from here with a lot more than just a few games under your belt. Sappy... But true. :)
As we go to print, Shadow has just announced news of the Cheater Invitational, though why he didn't give us the scoop we can't quite figure out!
Coaches Couch
Welcome back to the Coaches Couch here at the offices of the GLN. For this issue I have thrown a net over half a divisions worth of coaches in order to delve into the darker corners of the division so scary that its very name is Black. Yes, the subject for those strapped down to the settee is: 'BlackBox'. The accused this time were:
Gunslinger: 300 B games. BWR 166.99 BBR 179.63
Ultwe: 160 B games BWR 154.19 BBR 149.04
vicius: 150 B games BWR 158.36 BBR 165.41
Tobrane78: 100 B games BWR 150.74 BBR 158.54
Wreckage: 400 B games BWR 168.99 BBR 150.89
Bullockist: 130 B games BWR 141.65 BBR 145.06
GLN: Okay, welcome to the coaches couch session for issue 9 of the GLN. We are here to discuss [B]. First up though, I would like you to tell me one thing about yourself previously unknown to other FUMBBL coaches.
Bullockist: I'm a recovering alcoholic :D
Ultwe: I grew up in 3 different countries between the ages of 0 and 13
Wreckage: I did smoke a lot of weed but that's not really a secret...
Gunslinger: My girlfriend is Brazilian and we are planning to get married this summer
Tobrane78: I'm French, living in Nigeria most of the year, raised in 3 different continents, married soon to be father, used to play role playing games till I had too much work to continue and found FUMBBL to replace RPGs
Wreckage: My girlfriend once gave me a BJ when I was playing against PurpleChest
Gunslinger: Well I was working in Mexico when I was 25 and I dated a stripper
Bullockist: BAM! Wreckage wins
GLN: Next, you are all experienced [B] coaches. Why were you attracted to [B]?
Wreckage: For me it's definitely the fast games, I'm too lazy to hang around like forever in [R] and to pick.
vicius: Cos [R] is dead. It's easy to find matches for your bashy teams as well as against good coaches.
Gunslinger: No sitting around waiting for games, no one calling you a picker.
Ultwe: To me, it's the the random element of the scheduler.
Tobrane78: Got tired of Ranked... Too much cherry picking, too many games being refused... And most of all, I got really tired of sometimes waiting one hour to find a game. The box gives you fair matches most of the time and every 15 minutes, 30 minutes at most to find a game.
Bullockist: For me it's to avoid having your balls chopped off with a cherry picking implement!
Ultwe: Put teams in, get a match-up out. There is always a surprise there.
Gunslinger: And yes, it's like Kinder Surprise, you never know if you get squishy mice or brutal orcs!
GLN: What is, to you, the main difference going from Ranked to Blackbox?
Tobrane78: Game quality! A game you can enjoy!
Gunslinger: People are more relaxed
Wreckage: Personally I think the matches I had in Ranked were much more balanced and it was always something proper there even for a badly developed team... In Blackbox your team needs to be on its optimum all the time and if it's not, games become a freaking nightmare.
Bullockist: Wreckage, I object, Ranked was an **bad*word**, people only playing games where they got the max advantage. [B] is way more equal. The difference... Teams are way more bashy.
vicius: Yeah, but you could guess the skills of the other teams, no diving tackle, no lots of tackle, no tentacles.... Only skills to basher matches.
Gunslinger: People are less pixel-huggy.
Ultwe: Yes, that's a big difference. There is less attachment to your players.
Gunslinger: And what everyone really wants is to play more, and Blackbox gives us that exactly. Also I think it's more spectator friendly - seeing a lot of people come here almost just for that.
Tobrane78: A game is enjoyable when several parameters are gathered: low waiting time, reasonably fair match-up, people know what to expect in terms of fouling / casualties suffered. People are much more competitive while mature about the way Nuffle treats us.
Wreckage: Look Bullockist... It's up to you what games you choose in Ranked.. You can choose badly unfair games or you can choose fair games... As for Blackbox ... The box just enforces the next best game on you and often enough you end up with a disastrously undoable one!
Ultwe: I am not sure the teams are that more bashy... And those that are tend to be more rounded. Just like agility teams are more rounded. Because you cannot pick your game, you have to be prepared to play both type of teams.
GLN: So, do you still play in Ranked? And how about in League?
Bullockist: Nah, just League, my Ranked teams are growing mouldy in the back shed.
Tobrane78: I play in [L] as much as possible, because it's also fun; a small community is created... Ranked on the other hand, I never play there anymore. Since I found [B], I never felt like I needed to go back to [R].
Ultwe: Yes, in both. Leagues remain the fun-est part of Fumbbl, to me.
Tobrane78: Definitely Ultwe, [L] is the most fun section
Bullockist: League is the flagship of FUMBBL.
vicius: I normally prefer to play Ranked because there are more tournaments; you could play a tourney each week, but I love the Blackbox format because youu play against experienced coaches usually.
Tobrane78: True vicius: ... the most annoying thing I find in Blackbox is the lack of tourneys like SMACKs, scheduled or not, probably the only thing I miss from Ranked.
Wreckage: Hmm, I actually like to think of myself as a Ranked coach primarily... But the truth is I haven't played in [R] in the last hundreds of games outside of tournaments!
Gunslinger: Yarr, I second more tourneys as well!
GLN: Ok, on to Blackbox tournaments then. Are they working?
Wreckage: Definitely an instant format missing.
Tobrane78: Yup.
Ultwe: I look at Blackbox as a giant 'instant format'.
Wreckage: But you don't win prizes, you can't win.
Bullockist: Would you be happy with an instant tourney like Blackbox though with the under 20 ts matchups?
Tobrane78: You don't have +FF or extra cash... And no bragging rights either!
vicius: I think there should be more Blackboxbox tourneys, because there are not many teams in Ranked, we should concentrate in making more tourneys in the Blackbox.
Ultwe: True, we miss the bragging rights. though I am not sure that we should gain them from tourneys. I think this should come more from a championship-type of format.
GLN: Does [B] have a bad reputation? And if so, does it deserve it?
Ultwe: Blackbox has got a really bad reputation when it started. I am not sure it is deserved anymore.
Gunslinger: Well, yes and yes.
Wreckage: Hmm, Blackbox WAS pretty crappy when it started.
Bullockist: [B] has too many bashing teams.
Tobrane78: Well, me for example... I'm fairly new here, joined summer '09... I only joined the box a couple months ago after having played 300ish games in Ranked. heard many people saying [B] is a bashy section, where unless you can play correctly, you'll get your teams massacred a lot. But to me, no. This reputation isn't deserved... And yes I do play dwarves / ogres there, but I've been bashed severally, had to rebuild a few times and never had a real problem doing so. At least not more than in [R]. And whenever I got massacred, the guys doing so were "gentlemen" enough about it, rather than rude.
Ultwe: When Blackbox started, the only teams to receive 'forum press' were the teams such as 'loved by elephants'.
Gunslinger: That is also true.
vicius: Yeah.
Ultwe: Nowadays, I find the box to be more balanced.
Bullockist: Man, my lizzy team had two dice maulings close together! And here I am, 7 games on, still getting **bad*word**!
Wreckage: I always found it strange that when I played something more fragile like, let's say High Elves, I'd be usually scheduled to something equally weak... However that changes only at around TR 180 or so when there are just only Orcs and Khemri left, when I play Dorfs or something I usually have to play against something bashy.
vicius: Anyone who wants to have an Elf skilled team play Blackbox?
Gunslinger: I guess I enforce that... To me, if you play box you should expect no mercy! Naybe I'm ruining it, but that's what's fun to me.
(Editor note): Okay, I said I was gonna just watch, but the main reason that [B] has a bad reputation is simply a hangover from when a lot of [B] coaches would come to the main IRC channel and hack on Ranked coaches.
GLN: That's an interesting admission Gunslinger. Are there teams and styles of play that 'harm' the box?
Gunslinger: As long as the matchmaking is as it is, then I see no reason to not play very bashy. There are times when I think that there should maybe be like a 'dark' and 'light' group of Blackbox, to get some of those pixel-hugging coaches to join.
vicius: Yea.
Ultwe: I disagree there, Gunslinger.
Tobrane78: I've met bashy teams like Nyberg's Awesomeness!! when he still had 2-Claw/RSC guys + some DP. Totally decimated my Dwarves, but all in good spirit and fun. In Ranked I'd have cried like a little girl for some reason... Maybe I grew up since then or maybe it is because in Ranked, every time I got mauled, the opponent was always rude about it.
Bullockist: Dodging teams need extra winnings in Blackbox.
Ultwe: No, they don't.
Tobrane78: I personally don't think there's any team that harms the box really.
Wreckage: In my honest opinion, I always felt that taking bashiness into account for scheduling was a fair way to even up for the advantage of better protected teams... We had countless debates about that and there were always people that argued that "it doesn't matter - it doesn't affect the winnings", but let's face it.. Blackbox isn't just about winning... It's also about developing and causing casualties... Some people play just for that very reason!
vicius: Take a look at which teams there are in the box.
Bullockist: How often do you guys play dodgy teams in the box? I reckon mine is less than one in six!
The Coaches Couch continues on the next page
Coaches Couch - Part 2
GLN: If a new player came to [B], from outside FUMBBL perhaps, or just new to the division, what should they know/think about in regards to team building? Do starting teams differ from [R], for example? Do skill picks change?
Tobrane78: In the Blackbox, I feel a player with the skill Dirty Player is important early on, to take care of the opponent's Dirty Player or other harmful guys. At least you know what to expect and you can't go wrong skilling a guy with DP. In Ranked, sometimes you find coaches who don't bash at all and made me feel bad if I would bash the guy, while his foul record says 0!
Wreckage: I would just tell a new guy: There are more bashy teams than non-bashy, but on the other hand you will get a more or less fair matchup, so it is perhaps a good place for you to go.
Tobrane78: One thing to newer Box coaches though... If you want to play a non-bashy team you MUST know how to play your team to avoid a massacre.
Gunslinger: Yes, you pick skills that make your team survive or inflict damage.
Bullockist: So true, both.
Ultwe: I agree with Tobrane78.
Gunslinger: You need more Dirty Player and/or Mighty Blow as a basher and more Dodge if you are playing one of the elf teams.
Wreckage: What I don't like about telling people to play bashy teams is: The more we do that the more bashy teams there will be, and I'm not sure there really are so many of them in the first place...
Tobrane78: My advice would be: get a Dirty Player as soon as possible, and play with a team you know how to play or face disappointment.
Wreckage: And if a newbie goes with an AV 7 team, he will have exactly the same problems as in other divisions.
Tobrane78: Not understanding why and running back to Ranked saying: No More [B]! Insane carnage!
Bullockist: Does [B] have to be DP-central?
Tobrane78: Well, you definitely need a Dirty Player...
GLN: Is it perhaps true that with so many strength-based teams, playing a dodgy race would actually imply getting some easy wins?
Gunslinger: Of course, the dodgy team will have some easy wins here and there, but they will not last for 20 games.
Ultwe: Dodgy teams can win games, but run the risk of getting trashed.
vicius: Elves are the best race in my opinion, but could be massacred any match - doesn't matter how you play or skill your players.
Bullockist: Hehm I thought so with lizards, got one easy win. After that I've been running uphill!
Wreckage: You will have to face Dwarves or Chaos Dwarves eventually or something else that messes you up.
Bullockist: I agree with Wreckage
GLN: Is it ever possible to rebuild in [B]?
Ultwe: Yes, rebuilds are possible, but they are slow.
Tobrane78: Yes! A big yes there! You can rebuild just fine.
Bullockist: I'm still trying to buy a Kroxigor after having played about 15 games...
Wreckage: TS adjusts properly, but losing key players is as harmful as everywhere else.
Gunslinger: It's much harder than in Ranked of course. The risk of facing a heavy fouling team or bashy team the next match is very real in Blackbox, but yes, of course a rebuild is possible.
vicius: Yesterday my rookie ogres played against an elf team with seven players. Rebuild is possible? It was their second match, by the way.
Bullockist: I find it harder than in Ranked too.
Wreckage: I think Blackbox just requires a different strategy in teambuilding ... More players and less skills and you get along fine.
Tobrane78: I have sometimes lost about 50-60 TS in a game, took me three to four games to be back in shape. But that's also because my players have high AV and are cheaper than elves
Gunslinger: I'm really sorry to hear that someone has beat you up like that Tobrane78; my sincere condolences!
Wreckage: If you play with few players in Blackbox and start losing them, it's going to be a problem.
vicius: And how about making a rebuilding group? You can only join there once every five matches?
GLN: What has been your proudest/best achievement in [B]?
Wreckage: Becoming Number One at about BWR 175.
Gunslinger: Reaching 180 BBR.
Tobrane78: Proudest? It's a game, so no real pride there, but my biggest achievement: building a team to my highest TR/TS ever. In 98 B games, I've done better than in 300 R games!
Ultwe: My proudest moment: getting in the top 500 coaches, I value it more than getting in the top 1000 R coaches!
Gunslinger: I was also proud to get my Khemri tean all the way to 262 TR.
Wreckage: Seconded, Tobrane78! My team's also developed better here!
vicius: Skilling my Ogre team in Blackbox is easier.
Tobrane78: True too, Vicius.
vicius: 636 matches without a serious Ogre team. Now, in the Blackbox, I have one!
Ultwe: Well, Elves can't dodge your Ogres in the box, vicius...
Bullockist: Lol.
Tobrane78: Haha!
GLN: And your worst moment or memory regarding [B]?
Bullockist: Seeing half your team K0ed in the first half... In fact, it happened during this chat!
vicius: Concessions are allowed. Don't know why in box they are and in Ranked they are not.
Tobrane78: No bad memory in the end. I've been smiling about every game I lost or players I've lost.
Bullockist: Concessions are for **bad*word**!
Wreckage: Probably some +100tr/+20 ts Khemri team... Seriously, if something is messed up about the scheduler is that it thinks it can compensate for high TS difference by Team Rating! That's just wrong.
Gunslinger: Slow coaches; that is definitely the worst thing about box.
Ultwe: I don't think I had a truly memorably bad moment in the Blackbox.
vicius: Me neither.
Wreckage: Oh, and a really horrible game because my opponent never said a single word ... Not even a 'hi'.
Tobrane78: Slow coaches isn't a problem! I myself ain't fast at all. That's certainly because I don't play with the keyboard short cuts and also have "little" experience, only 400ish games.
Bullockist: That's the worst Wreckage, rude coaches are **bad*word**.
Tobrane78: To come back on concessions though: they shouldn't be allowed in the box! Too easy to get out of a match! Just two days ago, I RIP'd a 8 SPP longbeard in T1, coach said: "I'm conceding, don't want to lose more". It's Blackbox, not Ranked!
GLN: You have one wish for [B], uoi wave a wand and - presto! - it happens! What is the change?
Bullockist: NO CONCESSIONS and more dodgy teams.
Gunslinger: Bigger prizes in the tourneys.
Ultwe: BWR and BBR on the coach homepage, as well as monthly championship ratings.
Tobrane78: That I win all games?
Wreckage: I proposed this several times: Why not just modify the concession results? Give the winner normal money instead of double... And the loser maybe loses a random player on a 50% chance.
Gunslinger: Get The Ref! constantly.
vicius: SMACKs
Gunslinger: Oh yes, vicious, SMACKs!
GLN: Is the lack of diversity really an issue? Does it bother you?
Bullockist: YES! With my Khemri, it is tempting not to take tackle.
vicius: I prefer diversity, but never mind, I don't need to skill my +MA Ogres with tackle and I am happy.
Tobrane78: Yes, lack of diversity sucks... Always facing the same guys over and over. Elves in the Blackbox should be cheaper to buy so their coaches can rebuild faster and thus be more inclined to play them knowing they can rebuild in less than twenty games.
Ultwe: Diversity must come from coaches, not powers-that-be!
GLN: Is there anyone, a [B] coach, that isn't here, that you want to 'big up' and 'offer maximum respect' to? For example, I am always impressed with the style/attitude and tactics of coach BillBrasky.
Bullockist: Coach princevaliant for continuing to use insane team combinations.
Tobrane78: Coach Nyberg: for building a very nice Chaos team that totally ripped my Dwarves and did it with class and fun.
Wreckage: Hmm, my respects to circularlogic... I'm very sorry for fouling his Witch Elf on turn 16 ... He's a nice dude... and…
Bullockist: Coach kypseli for getting me a three-day ban for saying "hi fatty".
Ultwe: I was very surprised, a while back, to play manbush's elves considering his reputation in Ranked.
Gunslinger: Laura for being okay with the fact that she is not the best coach around, yet still always being in a good mood
An interview with Kalimar
Hello Kalimar, and thank you taking the time to answer these questions for us. The GLN is about to be relaunched, as is the FUMBBL community as a whole. You are one of the makers of this change, you are the man behind the new LRB5 client, but how did it start?
GLN: What was your first contact with Blood Bowl (and online Blood Bowl)?
Kalimar: I've played a lot of Blood Bowl (and other GW games) during my time at the university. We had a league going back then (way before FUMBBL) and published the results via (handmade) web pages. Part of the attraction of FUMBBL to me was the possibility to bring that old league back to live after 10 years with the members scattered all over germany.
GLN: Where did you gather the computer skills that are needed to create such a client?
Kalimar: I'm a software engineer by profession and have been doing java development for the past 12 years.
GLN: You haven't played as many games as some of our addicts, so where did the idea to start this project come from?
Kalimar: I'm currently working as an IT consultant in the banking field, where stability and compatibility issues cause the technology to "hang behind" a bit. The original intention for starting the client has been to play around a bit with some of the newer java advancements (generics, non-blocking io, java 2d). I've actually never thought that I would really finish what started as a little pet project combining two of my interests (Blood Bowl and java). The reason I play less than a lot of folks here is quite simple: I don't have all that much spare time. I work full-time and have two little ones at home plus much of the time I could perhaps spend playing is now spent on coding the client. :-)
GLN: Today I spectated a testing match for the new client. It looks like a lot changed, especially regarding the graphics. Have you done that all by yourself or did others work on that as well?
Kalimar: The actual java code for client and server is 100% mine, with a few selected sniplets donated by Christer (path-finding, entropy-gathering). Lately WhatBall has joined the project and done a lot to improve the look of the client, for which I am very grateful as I have no artistic talent myself. BattleLore (who is a RL colleague of mine) has helped from the beginning of the project with criticism, ideas, testing and countless discussions, for which I owe him a lot.
GLN: The path-finding gadget is a first step into the direction of a "smarter" client. Could you imagine having an AI implemented one day? Would that be technically possible or would that require a complete recoding?
Kalimar: The path-finding is simply to increase ease-of-use and not really the starting of an AI. Creating a realistic computer opponent for Fantasy Football will be incredibly hard. It's not like chess where you have straight rules and tactics and no randomization. In Fantasy Football lots of different tactics are possible, depending on team, skills, player positioning and the roll of the dice. The pure technical side is less of a problem. I could well imagine having different "bot clients" one day that behave (or try to do) like human players. I think Grod wants to look into that more closely, but for me personally it's not a goal of any priority right now.
GLN: Currently, as to my knowledge, FUMBBL uses SkiJunkie's client, but there is nothing more to the connection than that. Do you plan the same for your client as well, or could you imagine having a closer link to FUMBBL, perhaps to exchange data (I have the information your client gathers in mind, eg when players got injured, which could be a big feature fluff-wise)?
Kalimar: I've been in a dialogue with Christer for as long as I've been developing the client - which is close to 2.5 years, so the interaction is going to be as good as it can possibly be. There is much more room for configuration than in the old client: you are going to be able to have your own player icons (as well as portraits) and your own pitch for example. Because of the GW issues from last year we need to keep FUMBBL and the client two separated entities however. That is why the client will be available via plaffb.net and not directly via fumbbl.com. And that's also why it is Fantasy Football and not Blood Bowl. :-)
GLN: Do you "fear" GW might take any actions against your project?
Kalimar: Why should they do so? It is Fantasy Football with no reference to GW trademarks or graphics. :-) FUMBBL and playffb.net are different legal entities, so any agreements made by one are not in any way binding for the other.
GLN: Have you ever played, or considered playing, the Cyanide game? Why or why not?
Kalimar: Actually I haven't. I don't own a console and haven't got enough time for playing computer games as it is. I'm somewhat curious about it though and would like to try it first hand sometime.
GLN: Lately the amount of games dropped significantly, mainly due to the Cyanide game coming out. Do you hope for an effect on the community, to get people back to play here, or even draw the attention of some Blood Bowl players that never played FUMBBL?
Kalimar: I sincerely hope so. I am aspiring to make the use of the client as easy and pleasantly as possible (which has already caused some discussion on how much help a computer interface is allowed to give) and WhatBall has even made it good-looking. Disconnection issues should really be a thing of the past with the server keeping the gamestate (any client - or both - can drop out of the game at any time and resume play later). Fantasy Football is based on the latest ruleset (LRB 6/CRP uncensored, including the lost teams). I don't know if that is going to be enough for a "revival" of FUMBBL in any way (as some even like the old ruleset better), but it's what I can do to help.
GLN: Any last words of wisdom for the comunity?
Kalimar: I've never claimed to be a wise person, really. :-) But I would like to use the opportunity to ask the FUMBBL community to really help this succeed by testing, providing bug reports and being a little patient. We'll have a fully functional client for the latest ruleset, that I promise.
GLN: Thank you very much for your time, and keep us updated!
Admin Corner
It's been quite some time since the last GLN was published. I'm quite thrilled that there's a new edition and hope that we'll see more issues published in the not so distant future.
When I was approached to write this column, I was asked to write about my vision for FUMBBL over the next year. At the time of writing, we are planning to push Kalimar's Fantasy Football Client into beta. By the time you read this, you should be able to play and find bugs for us. I am confident that this new client will keep me busy for a good part of the upcoming months. In a year from now, I'm expecting the FFB division to be fully operational, perhaps even with some variant divisions (such as a FFB blackbox) running as well.
The addition of the FFB client doesn't mean we'll kill off JavaBBowl though. I fully intend to keep supporting JavaBBowl for quite some time, even though the "main" client is probably going to become the new one. FUMBBL was always intended to be using the most recent rules for the game, although that has turned out to be harder than I expected. Thankfully, we'll be right on the cutting edge once FFB comes out of the imminent beta stage.
Apart from the new client, I'm working on improving the League division. The changes I am planning will most likely be rolled out slowly over time. At the moment, I'm working on a group page redesign which shouldn't take too long to be finished. After that, I will switch focus to adding functionality to the groups (things like allowing creation of custom TR teams, custom rosters, league tournament prizes).
These two things will likely take up a good part of the development time I will have for the upcoming year.
From a more high-level perspective, I'm mainly focused on the divisional structure and how I will change things with respect to the new client. It will take careful thought to not destroy the fun for the current coaches and at the same time attract new ones. Speaking of which, the number of active coaches and the number of games played on the site seems to have stabilised after Cyanide's game was released. We lost pretty much 50% when that happened, and I'm hoping to be able to recover some of the players who prefer LRB5/6 over LRB4 over the next year.
Cyanide's game has fancier graphics than any of the clients used here on FUMBBL, but I feel that we have a much stronger community and a vastly superior support staff; something Cyanide can't really provide.
Oh well, enough ranting. There are plenty of other articles you need to read!
Sleeper In Metropolis
An Interview with Kenty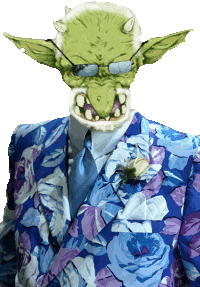 ALRIGHT Blood Bowl fans! I. R. Cherry here with Kenty to talk about Life, Liberty, and the Pursuit of Blood Bowl. As most of you know the Necromantic team Sleeper in Metropolis holds the record for most games on site. So I thought it time to corner coach Kenty and get the dirt on Sleeper!
I.R. Cherry: So, Kenty, when did you first discover FUMBBL?
Kenty: I discovered FUMBBL back in 2005. I had been playing at OLBBL but it became hard to find games and the client was less than user friendly. I did a search for a replacement and yahoo'd my way to FUMBBL. My first match as a noob was against Dreadclaw of all people. I fouled him into a concession. He notified me that you don't get SPP for fouling cas at this site... Welcome to FUMBBL!
I.R: Ah, DreadClaw? That sure is some welcome! Now, where does Sleeper in Metropolis come from?
Kenty: The idea behind Sleeper in Metropolis came from a techno song that I enjoy by Anne Clark. It was actually on a remix album called Wordprocessing that I was listening to a lot at the time. If you enjoy good techno, check it out.
I.R: I like techno music, because it goes Boom-Cha-Boom-Cha-BOOM! So, why the Necromantics as a race choice?
Kenty: I was drawn to the Necromantics at first, because it was a race that didn't exist over at OLBBL. I played a couple of games with them and instantly fell in love with the team. Necromantics have everything. You've got Werewolves for hitting and speed. You've got Wights and Ghouls for ball handling. Golems for bashing and taking up space. And how can you not love Zombies? They are cheap to buy, they regenerate and sometimes you get them for free!
I.R: Right! Free is always a bonus. Sleeper in Metropolis plays pretty much all comers. Do you usually find yourself playing up TR/TS a lot or do most coaches offer fair games?
Kenty: I try to take pretty much any match-up offered, as long as it's not completely ridiculous. Sometimes I even get caught taking really bad games, because I don't look at the opposing team and end up staring down Zara across the line of scrimmage. Some of the coaches are cool about offering even matches, while some others pick me like the game-finding cherry that I am. It's all part of the fun. It's the same reason I'm not a great poker player, I can't sit around forever waiting for the right hand... I just want to play.
I.R: For the coaches out there that want to have a backbone; what drives a coach to play a team to legendary status?
Kenty: I never really set out to make Sleeper in Metropolis a legend. I just got addicted and kept playing them. I've started a couple of other Necromantic teams in different divisions, but never warmed up to any of them, so I just kept on playing Sleeper in Metropolis. Soon enough, we were at the top of the games played list and there was no point of stopping there.
I.R: Are Necromantics your favorite race or has Sleeper in Metropolis just taken on a life of its own?
Kenty: They are definitely my favorite race to play, but Sleeper in Metropolis has made it even more addicting to play them, because I just love using the team.
I.R: What advice would you give a young up and upcoming coach that wants to play a Necromantic team?
Kenty: Even though I've played a ton of games, I'm probably not the best coach to give advice on how to "win" with necros. I can tell you that if you want to have a good time, don't get attached to your Werewolves. Only buy Ghouls when you have lots of extra money. Training good Flesh Golems and Zombies are the key to playing the Necromantic team. Our best win streak came with a couple of awesome Flesh Golems on the team.
I.R: As you know, the GLT is open as we publish. Do you plan to enter Sleeper in Metropolis?
Kenty: Sleeper in Metropolis will enter any major tourney they can as long as they are in competitive condition. The problem with that is they tend to have massive TR swings due to my poor choice in matches. So I'll keep my fingers crossed that they stay healthy enough to participate. If not... There's always the next tourney!
I.R: Does Sleeper in Metropolis have any ongoing rivalries with other teams? Who do you really like to lay the boots to?
Kenty: Our biggest rivalry to date was against Darkwolf's "Foe Hammer" team. I hate those little guys and their steroid-using Runners. We haven't played against them in a long time, but he hasn't followed through with his constant threats of retiring them, so hopefully we can spill some more Dwarven blood sometime in the near future.
I.R: Any final thoughts or words of wisdom for the unwashed masses?
Kenty: Words of wisdom? Don't let Synn near your son. Don't let Ro near your daughter. Don't let Shadow46x2 near your refrigerator.
The Grotty Little Challenge!
Do you have what it takes?
Have you seen every mudstain on the pitch? Guided Khemri to extreme flexibility and Wood Elves to raging bloodthirst? Have you seen eye to eye with a hungry Troll while trying to teach him proper throwing skills?
Now is the time to truly show your worth! Why? Because if we do not act quickly, the new generation of coaches will not be able to coach new Trolls. Yes, you have read it correctly: the Troll is an endangered race!
And why? Because of the merciless, brutal, mean, evil, short, beardy, rock-loving and frenzied Dwarven Troll Slayer! More and more Troll Slayers are entering the pitch and slaying our beloved stinking Trolls.
Will you respond to the call? The Grotty Little Newspaper, in association with Block & Dodger, presents the first Grotty Little Challenge!
Here's how you can help: for every Troll Slayer slain in a match you've played, whether killed by block, crowd, foul or rock, take note of it and report it to us!
Remember, a bloody and green world is a world we create together. Do your part and cause some Dwarven fatalities!


Cheerleaders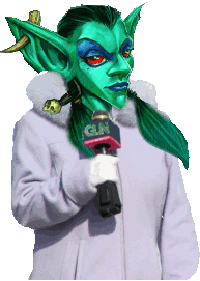 Hello all! This is Rachet Axelbender Niklotz, thanking you for joining the latest GLN report.
We are currently reporting to you from the stunning city of Luccini in the south of Tilea, a city founded upon the ruins of an Elven colony by legendary twins Lucan and Luccina. According to legend, these two got into an argument and one killed the other.
However, that was during a time when the Old World had not yet learned the joy of Blood Bowl! Surely, had Blood Bowl already existed, the two would have been great Blitzers on the same team and the history of this bright Tilean city would have been quite different.
I am not here to teach you a lesson in Tilean history though, but to pay a visit to the legendary School of Cheering and General Inspiration for the Improvement of Blood Bowl Enjoyment. As Altdorf is known for its Altdorf Referee School of Exquisity, so is Luccini known for teaching cheerleaders the ropes. As the advertising shows, the School welcomes all kinds of cheerleaders to apply. After all, their cheer is: "No Matter How Shy/ No Matter How Timid / Guaranteed To Turn You Into Something Adequate!"
Apparently, their cheer used to promise much more, but was toned down after complaints about the quality of cheerleaders coming from the School...
The School of Cheering, as it's usually called, consists of many small buildings, some pitches with stands next to them and one big administrative building. Cheerleader theory is usually explained and tested in small classes in the small buildings. The reason for the classes being small is because all kinds of races from all over the world end up in Tilea every now and then, and they wouldn't want to have a Dark Elf in the same class as a High Elf, or a Rotter in the same class as someone else! Theory alone won't get you there completely though, so theory is being put into practice besides the pitches where matches are often played between amateur teams. I hear one is being played right now. Let's have a quick look, shall we?
You can see how crowded the attendance to this match is, even though it is a match between an amateur Halfling team who heard there was something to eat here and an amateur Human team called Young Lavino Fighting Hellfishes. Truth is, it seems as though... Ouch, that's got to hurt! That Halfling was just launched five meters up into the air by that nasty block. I'm not sure if that is even legal – this would have never happened with a proper referee around! Well, there is a referee here, but he seems to be staring at the cheerleading squad in training – that is certainly not a proper uniform that goblin cheerleader is wearing. Anyway, I was going to tell you that... Ack, that Treeman just stepped on that lineman! I think I just heard his spine snap into little pieces! This is surely something you don't see every day. And that referee is still not paying any attention – but who can blame him? I think that cheerleader over there is actually a Daemonette. And she is certainly making some movements as if personally instructed by Slaanesh!
Well, you can certainly see why these matches are so well attended. Spicy, attractive cheerleaders in the making and violent Blood Bowl! This is certainly almost as good as a normal professional Blood Bowl match. Looks like the Young Lavino Fighting Hellfishes are winning this one with ease. The Halflings – they don't even have a proper team name, I think – are either getting torn apart or just walking off the pitch to grab a snack... Let's steal an iced bun here and move on to take a sneak peek in a theory class!
Ouch! Ack! Stop that, I am just... Alright, alright, you can keep your damn food! Stupid Halfling...
As I said before, Tilea is a nation where many races can be found – it is a land where coin counts the most, so everyone can be found here. The result is that here at the School of Cheering, very specific courses can be taken by students, from something mystical like Cheerleader Magic 101 – Chanting A Spell to Proper Elven Etiquette. There are even obscure and bizarre courses like How To Deal With A Rotter On Your Cheerleader Squad and How To Please All Four Of The Chaos Gods At Once. Right now however, these courses are unfortunately not open for visitation. We can try and take a look at Ale And Runes, the course for those occasional Dwarven cheerleaders. We'd better not though, there have been rumors that most Dwarven applying cheerleaders have actually been male. The difference is hard to see sometimes, you know. It must have something to do with the free ale offered after class.
We can take a look at the Building A Living Pyramid course! This is an advanced course, for when the basics have been finished. Cheerleaders learn how to build a living pyramid with a big group here, which is always a sure hit with the fans and gets the crowd going if done properly. It is important to learn how to done properly of course, for who can forget the legendary Minotaur incident a few years ago when the cheerleaders were facing the wrong way? With the red color on their uniform facing the fans instead of white, two Minotaur fans wreaked a total havoc, killing many cheerleaders that day! Right now, it looks as of we have the cheerleading squad of an Ogre team training. There you can see the four female Ogres standing at the bottom, and the Goblins forming the rows on top of that. Ah, these are trained well – that will make the crowd cheer for sure!
Oh, well... It seems as if one of the Ogres just forgot what she needed to do. That Bonehead sure is a problem off the pitch as well as one the pitch! That's the sound of a crashing living pyramid, and it ain't pretty...
Well, this was Rachet Axelbender Niklotz reporting for the GLN at the School of Cheering here in the south of Tilea! Remember, a healthy supply of cheerleaders will please your fans, and we all know how important a properly thrown rock is!
BB7s
Blood Bowl Sevens is Back and as Strong as Ever!
Do you like fast-paced, quirky games? Want to play any time of day? Do you like to see players skill quickly? Are you ambitious to build a squad to compete for the yearlong championship?
Group Background
Many professional Blood Bowl leagues exist throughout the Old World and beyond. However, not all players started off on a pro team. The majority of players started in BB7's leagues. BB7's teams tend to be highly disorganized! Players have individual talent, but teamwork is somewhat lacking! To promote the interest of the sport, Cabalvision has started a BB7's league to find players worthy of the pitch.
The Yearlong Championship
BB7s features a yearlong schedule of Mini Leagues (open round robin) and Special Events. Teams earn League Points based on games played. BB7s features four divisions separated by TR so new teams do not oppose experienced ones. In January 2011, a team is crowned the BB7s Champion and earns a very special prize. Mini League #2 starts April 19th and runs until May 17th.
Rules
Teams may only have a maximum of 7 players at a time.
No ReRolls may ever be bought!
Star Players, Wizards, and Master Chefs will never show up to a game!
As there is no way to show a roll for the player being scouted/srafted by a professional league, the aging roll will be used. If your player ages, you must retire him to represent the fact that he has been scouted to the big leagues.
Handicaps are banned!
This is a fun, easy-going league. Can you handle that?
Team Creation
**All BB7s teams must be new, transferring is prohibited. Make a [L] team and simply drop four players and extra gold.

As money is scarce in BB7s, teams can't afford expensive stars. To represent this positional limits are halved, with the exception being base players (0-12 or 0-16 types). This rule doesn't apply to Halfling and Goblin teams!
Big Guys are not allowed to participate in BB7s.
Teams must be LRB compliant teams.
Leader is allowed to be picked on a Skill roll, as well as Pro!
When using IRC, check out the bb7s channel! Use command /join #bb7s or search the channel list.
Please check out the Group site and read the rules
Welcome and Good Luck!
NCBB
While we can't guarantee that every American coach on Fumbbl went to college, it's probably safe to say most of them have at least watched a college football game before. Whether it was the epic 2005 Rose Bowl between USC and Texas, or a shocking upset like Appalachian State beating Michigan, many Americans have enjoyed watching some of the most talented athletes in the country compete on the gridiron.
The best Fumbbl incarnation of this fervor is the NCBB, or National College Blood Bowl II group. Well into its seventh season, the NCBB has seen a variety of champions crowned and a number of award winners recognized. The league offers numerous bowl games for worthy teams, such as the DedEx Orange Bowl or the Wonderbra Bowl, as well as trophies such as the Hammer (also known as the Heisman) or the 'Gone too Soon' award. The NCBB keeps things interesting by only allowing players to participate in four seasons' worth of games - just like the real NCAA, and thus teams are always having to prepare for the future!
Currently the league has two divisions, one for higher TR teams (160+) and one for new teams, but they're always looking for new members to make their bid for bowl glory. Sadly elves have won back-2-back national championships, as their spread-offense attacks have completely baffled defensive coordinators at schools like Navy and BYU. In order to turn the tide against these pointy-eared jerks, we need more players like Spencer Laggar and Harris Agbor (the latter being the only two-time Hammer winner in NCBB history,) to emerge and stem the elven tide (by killing them). The most wanted elf in the league is Bill Gembala, who has single-handedly caused a record number of headaches and seizures for opposing coaches. Clearly the team who eliminates this menace will undoubtedly get a boost in the bowl standings, which is a complex formula understood by a select few of corrupt coaches, such as ex-convict.
Regardless, the league is a blast to participate in, and looks to be heading towards a yet another fantastic bowl season. So if you're interested in representing your favorite college program, or just looking for another league to run rampant through, stop by #NCBB or contact one of the admins listed on the colorful and tableized group page. Be sure to check out the rules page to make sure this league is for you.
OBBA
The OBBA
A biased report by biased individuals.
The OBBA is unarguably the most beautiful League in the Old World. There isn't another quite like it, and if there is then we don't want to know about it lest it bruise our egos!
When I was approached by the GLN to write an article about the OBBA in less than 400 words I scoffed... 400 words couldn't do this league justice. It certainly couldn't validate the illustrious awards ceremony that the League hosts every season, it couldn't possibly quantify the scores of players that die on the field and it couldn't even begin to rationalise how close the competition is... In fact, 400 words can barely satisfy this rant for being allocated 400 words!
... I bet they give the WIL 500!
So, with ink at a premium I thought I'd take this opportunity to tell you a little about the league and one of its most decorated teams.
The OBBA was founded over nine seasons ago and has gone from strength to strength amassing a large subscribing following and attracted some of the finest coaches from around the Old World, coaches such as PurpleGoo(recently emo'd), Gritter, DukeTyrion, Rijssiej and Chewie... Okay, maybe not the latter.
The league hosts three tournaments throughout the season, the Divisional Tournament (contested over 5 tiers) and the concurrent OBBA and OBBA League Cups.
Currently at the top of the Premiership (the very finest of all divisions) are the Bristol Reavers. A band of Orcs that have shunned the trends of typical Orc society and play ball much more akin to Goblins, with an embarrassing CAS differential of 11 in over 70 games!
At the helm of this troop is The Duke. An abomination to all Orckind. This team captain has scored three hat-tricks in his career, has killed three other OBBA players and has procured one MVP of the Season award. He is also the lucky beneficiary of a healing potion. However, his style and flair have not gone unnoticed. The Premiership seasonally wager on who will obtain fame and fortune by being the one to end his career and this has earned him many a boot... But this charmed player has not fallen afoul of a foul just yet!
Will Season 9 be The Duke's last? Will the Reavers finish as Premiership Champions?
Will I complete this before using up my 400? ...
Star Wars Group
Now in its 6th Season, the Star Wars Group has recently undergone a major restructure and is back stronger than ever. Now featuring two distinct divisions, for new and old teams.
The main structure remains the same, with predominantly linemen teams and three vastly differing tournaments per season.
Season 6 is roaring ahead at full speed, like the Millenium Falcon doing the Kessel Run, and looks set to finish well ahead of schedule. Then we will truly see with whom the Force is strongest.
WIBBL
Albion, the White Isle, rests on the edge of the world, close to the insanity of the Northern wastes, well known as a haven for giants and various other creatures.
However, just to the south of this isle, is another, far smaller, but their passion for Blood Bowl is just the same as that found everywhere in the world...
It is here on the Wight Island, that WIBBL, the Wight Island Blood Bowl League occurs.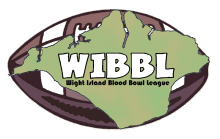 The WIBBL is a highly fluffy league that has just begun its 5th season.
Season 4 was an enthralling affair involving some highly suspicious invaders from an obscure land known only as 'Khand' wherever that is, and highly unexpected eventual winners in the premiership, league founders, the Wroxall Wreckers, a bunch of Orcs known as 'The Nobbla Blackwart associates' to their competitors.
The seasonal KO Competition then concluded with the Champions, Gatecomb Catacomb retaining their crown!
With a new season underway, the Havenstreet Homeboys have opened with a win, but how long can they stay in such fine shape as the only baller team in the premiership?
The GLN managed to grab a word with head coach Cilibaid after their 2-1 win over Cowes Bulls.
GLN: So then, how did that go for you, Cilibaid?
Cilibaid: Not too bad, we made a few positional mistakes at the start, but, given our awesomeness, it was inevitable that we were going to win.
GLN: Really? You didn't look so certain when you were down to 7 players after 2 turns.
Cilibaid: That was just a mask to get my opposite number overconfident, and you have to say, it did work, and a defensive touchdown was the result after they got overconfident and left the ball open be blitzed.
GLN: The second TD was just a bit simpler though...
Cilibaid: Indeed, the Sweltering heat left them with very few options to stop our hyperagressive defence from stealing the ball again, before stalling out time.
GLN: The second half looked quite ugly though.
Cilibaid: It wasn't so much ugly, as uncontrolled, I was looking to provide certain members of the team opportunities to develop, but they failed to take them, and in the end, this left us with the Bull Centaurs grabbing the ball and almost getting away, but by then the game was sewn up, so it wasn't problematic.
GLN: And with that, I leave you till next time.

From the look on the team captain's face as he turned away, Egidoah Bardsinger knew the result of the coin toss. He let out an audible grunt as he lifted himself off the old warped, wooden bench. Egidoah stepped out of the reserve box onto the pitch on this unusually cold afternoon.
Who are these ELF coaches and teams?
We coach any of the four Elven races and may play in Ranked, Blackbox or League. Many of us have more than one team, if not all our Elven teams, with membership in the E.L.F. because of what it represents.
The grass was well worn and much of the surface was no more than loose dirt. In scattered patches rich, dark green leaves surrounded tiny white flowers – Crimson Crocus they were called, not for their color but for their habit of quickly sprouting wherever blood had been spilled upon the pitch. Egidoah knew they would soon all be trample underfoot as he took his place at the line of scrimmage.
What is the ELF?
The ELF is the #1 metagroup on Fumbbl. It's a club open to all who are willing to forgo the ways of elfbowl and take on the challenge of playing all the different races across the Old World.
We compete in six seasons per year where we strive to play a variety of races and complete what is known as "the cycle" – two matches against two different races in each of five categories. Scores are generated according to each match result and many group members work diligently to improve their scores and climb to the top of the season standings.
Lacking the speed to blitz or soft hands for catching the ball and not having been blessed with a cannon for a right arm, he had been left little choice but to accept the role of lineman. And in what he knew to be his waning days - having missed the better part of a third of his career with various injuries, he was now relegated to duty on the line. Egidoah would "take one for the team" at the kickoff.
Where can I learn more?
Go to the ELF group page to read the complete rules, see past accomplishments, and check out the list of current members. The tournament tab displays all our past winners.
Setting up to the left, he watched as a pair of Black Orcs strolled up to the line and took position to either side of him. As they exhaled, their nostrils flared and their breath was visible in the damp, chill air. Egidoah looked to his right at Ochaed - a young and relatively green teammate squaring off against a massive Troll – smiled, and snapped his head back forward as he heard the ball kicked.
When does this take place?
We are currently playing in Season XXI which runs until April 30th, 2010. Each season lasts for just under two months with a one-week break in between each. Brand new teams (and those otherwise inactive during the current season) are welcome to join at any time! Active elf teams may join in the week prior and during the first two weeks of a new season.
The Orc to his right started the action and gave Egidoah a hard pop to the chest with both hands that sent him stumbling a few steps sideways. Unfortunately, this squared him up against the other Black Orc who wasted no time in delivering a vicious forearm shiver to the side of his head. Egidoah went limp and crumpled to the ground.
How do I join the ELF?
Just go to the ELF group page, click on the Group Members tab, and join up with a new team from any one of the four elven races: Dark, High, Pro or Wood. Or join with an experienced elf team as soon as you can!
Egidoah came to as some foul-smelling liquid in a vial was waved under his nose. He coughed several times and looked up at the team apothecary still feeling a bit dazed. "Send me back in, Doc!"
The apothecary let out a humored "heh" and shook his head. "The match has been over for an hour. You didn't really think I brought you back during play, did you?" He corked the vial and dropped it into his brown leather bag where it clanked against other glass bottles containing still more mysterious substances. "Take comfort in knowing we won 2 to 1. You did your job well enough and you'll be ready to go again after the next match."
Why should I join the ELF?
Each ELF coach you ask would probably give you a different answer. Some like the competition. Some just like the challenge of completing the cycle. Others barely track their scores and instead join simply for what the league represents to them and their opponents.
So come on, join the club!
As the apothecary stood up and collected his things, Egidoah saw someone completely covered in a well-worn wool blanket on the next bench over. "Ochaed?" he wondered aloud. The apothecary quickly turned away and headed down the tunnel. Egidoah let out a sigh and lay back down on the bench for a long while staring at the darkening sky.
Wanted
"Home to millions of species, including humans, Earth is the only place in the Universe where life is known to exist." (wikipedia, 2010)
Dear Humans,
I write this letter on behalf of the GIA, the Goblin Intelligenze Agenzee. We identified project "FUMBBL"as the current world government, therefor we adress you with this matter. As to our knowledge currently about 15.000-20.000 extra-terestrials live amongst you, the strongest races displayed within your society currently beeing (the brackets show the prefered residence):
Skaven, pop 6000 (New York City)
Goblins, pop 2600 (Ireland)
Halflings, pop. 4000/2 (Italy)
Norse, pop 1900 (Scandinavia)
Dwarves, pop 1400 (Switzerland)
Khemri, pop 1000 (Egypt)
Vampires, pop 400 (Romania)
They live as inividuals or within small groups, mostly using a simple disguise, though some seem to enjoy your ignorance.
All this is none of our concern, however the goblinoid society is threatened by terrorists. Lunatics, bombers, maniacs! We have information that "Earth" is the current threshold of Resritch, a highly conspiratious individuum. He is searched within our realms for financially ruining several companies, amongst them "Grotty Worseshop", "Gits Worldwide" and the famous "Geek Warehouse". We have not located his position yet, but finding him is in both our species interest, we fear a conspiracy against our government as much as you should fear this creatures influence on your economy.
Little is known about Resritch, but he is said to be a very incinvenient person. I Hereby send you a picture of the vilian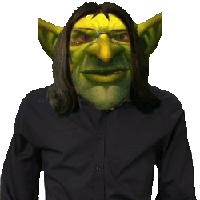 Helmut, "Outer Stunty Department – Section 3c"
Underworld Creepers Tactics
In general, races in the world of Blood Bowl don't mix well. Dark elves enjoy assassinating high elves, orcs are asocial greenskins and even humans think halflings are just too weak to play with. In other words, racial purity is the standard on the pitch. There are of course always exceptions. Ogres play with the smallest of races. It is still nothing like the newest team to hit FUMBBL though. As three new teams hit FUMBBL along with the introduction of the new client, we also see a team that combines two seemingly entire different races: skaven and goblins. So, what is it that combines the two? Warpstone, baby, precious warpstone!
The Underworld Creepers consist of both skaven and goblins. The two share a love of the underground life, but that is normally not enough to make them allies. Warpstone bridges the gap between the two races. The Underworld Creepers have more access to warpstone than the Skaven team itself, allowing for some insane development choices. These goblins and skaven have their homes close to a warpstone motherload and the consequence is that they share enough of a common identity to face the pitch together. They sleep between the warpstone, bathe in warpstone, eat warpstone, even mate between then warpstone. And while the warpstone hasn't made all of their differences go away, it is enough to make for a stable team.
So, why would any coach even want to consider leading an Underworld Creepers team to glory? At first sight, the team has the disadvantages of both goblins and skaven without the perks. Would you want to coach goblins with only one troll and no secret weapons? Would you want to coach skaven without their famous runners? In addition, the team does not interact all too well due to animosity. There is bound to be a moment in your coaching carreer when the ball needs to go to a goblin for a last-turn score and the darned rat refuses to give up the ball. Worst of all, the team is incredibly fragile and not all that evasive. It's enough to make any coach go insane.
No, this team is not one for the faint of heart. However, you should not underestimate a well-run Underworld Creepers team. Truth is, around TV 100 the team is really not all that special. The Underworld Creepers start to shine after a bit of development, due to their easy Mutation access. Of course, there are other teams with Mutation access like that, such as Chaos and Nurgles Rotters. They lack however, the dynamics of the Underworld Creepers team. Mutation access on goblins and skaven opens up a lot of doors which allow for intriguing play. A skaven blitzer with horns and strip ball will get a ball loose easily enough, possibly with two-heads for optimal dodging. A two-headed goblin with a big hand will be able to pick up a loose ball under extreme circumstances and get it out. Then a player with extra arms and foul appearance or two heads will run off with it. At higher TV, Underworld Creepers can pull off surprising stunts. Best of all though, is that they have an invaluable big guy. The Warpstone Troll has easy mutation access, so assuming that you do not roll a double you will still quickly have a monstrous troll with tentacles, claw and foul appearance. The Warpstone Troll is still fairly cheap too under the new Big Guy pricing rules, making them a must for the team.
So, how does an Underworld Creepers coach lead his team to glory? Fact is, the first couple of games are going to be hard no matter what. Blitz strategically with your blitzers, put your troll in front of as many of the opposing players as possible and keep your goblins away from the opponent. Foul consistently to try and keep the number of players equal or under your number of players – any exchange of players is generally in your favour, as you have got a lot of cheap players. Remember, there is no eye of the referee anymore, so every foul is as risky as any other, which suites this foul-happy team just fine.
At higher TV, your players will start to fill different roles. Your skaven blitzers will be essential for bringing down the necessary opposition and stealing the ball. Guard, Strip Ball, Tackle, Horns and Claw are all good choices. You will have special goblins to come in and put the boot in, with Sneaky Git, Claw and Dirty Player on doubles. There will be goblins to take the ball under extreme circumstances, something only the Underworld Creepers team is that good at, thanks to Big Hand and Two Heads. A running goblin with Extra Arms, Two Heads and Foul Appearance is also a good choice. In the back - as a safety against speedy elves - you might have a goblin or two with skills like Diving Tackle, Horns, Claws and Prehensile Tail to disturb the fast players if anything might go wrong. And remember, if all things go wrong, there is always a chance that your Warpstone Troll won't eat the goblin you decide to throw as a last-ditch effort. So, give the Underworld Creepers a try! To be sure, they are a fascinating team. They are a lower tiered team that actually starts working better at higher TV, as long as you can manage to keep the team in one piece. To do that, remember that your blitzers and Warpstone Troll are invaluable – but still easily replaceable. This is a team that can work surprisingly well and effective at times, thanks to odd players. It is also a team that falls apart way too easily. So, laugh it off when your skaven refuse to give the ball to the goblins, eat some warpstone and enjoy the ride! And for Nuffle's sake, try to keep as many players on the pitch as you can...
Stars - Goblins

Stars. Tricky thing stars. Do you get value for money? Are they any use? Are they fun? What do they do, and how well? We tend to know our own players, but we hire in stars for single games and while we think we know them, do we really?

Here at GLN we thought it would be useful to ask some experienced coaches what they thought of the stars available to the teams they run. This issue, with the GLT fast approaching, we thought we'd kick off with the Goblin Stars. So here we go, with all the info you could ever want, and quite a bit more.

The coaches offering their opinions and scores for this issue are: PurpleChest, Mithrilpoint, Mossbeard, fenric, Motskari and Habeli. All veteran coaches and all bar one with a LOT of goblin coaching experience. The comments are their distilled wisdom, the scores (from 1 to 10) their average ratings.

'Ripper' Bolgrot

4 6 1 10 Mighty Blow, Throw Team Mate, Regenerate, Star 70000

Strengths:

High ST & AV. Troll with no negative traits and RR access. More bashing abillity for the team. Not a Secret Weapon, so doesn't get sent off. Better armoured than your average troll. He can use rerolls. That makes TTM much more reliable. And ST 6, with a reroll, will give him 3d blocks against almost everyone with just one assist. And since he's not stupid, he can help your other trolls, which is nice. I like to hire him especially when I'm playing dwarves, since he'll soak up a lot of blocks that might otherwise go towards my fragile goblins.
Weakness:

Lacks block, Low MA. Quite high hiring cost compared to the Secret Weapon Stars on a team that rarely has spare money. Of course, with AG 1 and no break tackle, he's also easy to tie up.
Main Role:

To be hit. AV10 and regen mean he can take it. Brings more strength to the team, better TTMs without negative traits and also usable as main Blitzer. Good at tying up opposition players and Big Guys.
Special Features:

Goblin tosser without being hungry or Really Stupid and with rerolls. Regenerates. The LOS with three trolls is an awesome sight.
Value for Money: 7.7

Bargain end of the 'Big Hitters'. Adjudged cheap by most, but it should be noted that you can get both Nobbla Blackwart and Fungus The Loon with Rippers fee.
Overall Rating: 7.7

Nobbla Blackwart

6 2 3 7 Frenzy, Right Stuff, Chainsaw, Dodge, Star 40000

Strengths:

Chainsaw. Chainsaw. He's got a CHAINSAW! A risk-free block or blitz with a nice +3 bonus to the armour roll. He's better against low AV teams, but he's still pretty good against AV 9. He is not stunty and has dodge, so somewhat durable. Really good at messing up low AV races. Also gets +3 against the armour when fouling.
Weakness:

Nobbla eats rerolls to get his saw started. AV 7 and chainsaw is a dangerous combination. No block also makes him very easy to take out, ref ejects him on Penalty roll 8+. That is quite often.
Main Role:

Chainsawing just about anything you want dead. Makeshift fouler. Blitzing wardancers and other blodgers and evasive players.
Special Features:

Has frenzy for surfing if the saw isn't running, is a MASSIVE target for opposition drawing attention away from the ball carrier. Can be thrown despite not being stunty.
Value for Money: 8

A lot of high scores for fun factor and fear factor, but he isn't reliable, and that costs him.
Overall Rating: 7.9
This deliberation considers the remaining 3 goblin stars on the next page
Stars - Goblins - Part 2

Bomber Dribblesnot

6 2 3 7 Star, Bomb, Accurate, Dodge 40000

Strengths:

Taking out Low AG teams with bombs. Bombs can be very effective. Low AG on opponent helps, but Nuffle and dice are more important factors. Best passer you can get to do quick TDs. More durable than your average goblin. He's like an unreliable wizard that can throw a fireball every turn.
Weakness:

The bombs are very unreliable, often destroying your own play and can be caught and thrown back by high AG players. No Block. Low STR.
Main Role:

Against Bashier races - preferably dwarves. Sitting behind defences and disrupting their big (low AG) hitters. Breaking cages open and the LOS down.
Special Features:

Sadly NOT a stunty despite the STR2 but unlike wizard can be used every turn. Also the best thrower Goblins have access to.
Value for Money: 5.7


Overall Rating:5.2

Fungus the Loon

4 6 3 7 Ball & Chain, Star 30000

Strengths:

Unblockable, hits very hard. Dominating the LOS.
Weakness:

Has to move first. Eats rerolls like a tasty half-time snack. Lacks Block. Can hit your own players. When he goes down, you lose that entire turn.
Main Role:

King of the midfield. Causing mayhem to the line of low MA opposition.
Special Features:

Can be used to push own players around, increasing the likelihood of quick scores. Opens up chain push scoring possibilites and even just of getting blocks. No tackle so your gobbos are relatively safe when you hit your teammates with a 3D block. Hilarious.
Value for Money: 4.1

He is cheap but often a liability
Overall Rating: 4.5
But very high on fun factor.
Scrappa Sorehead

6 2 3 7 Dodge, Right Stuff, Pogo Stick, Star 30000

Strengths:

The pogo figure is pretty cool in tabletop. So I guess he has that going for him. Good move with GFIs. Stays in game longer than other Secret Weapons (10+). No Stunty makes him a bit durable and better at passing compared to normal goblins.
Weakness:

This guy's a joke. 4+ leaps? C'mon. And I can GFI 4 times? Well, that's fantastic. Eats rerolls. Is not a stunty. Ref sometimes ejects him.
Main Role:

Doing charity events somewhere away from my team. Wasting your money, failing leaps and GFIs. Having a possible 10 movement for chain push TD's.
Special Features:

Can, if you really can't think of a better idea, move quite far.
Value for Money: 2.5

Most would hire freebooters instead.
Overall Rating: 2.7
One coach wanted to award him 0, on a 1-10 scale.
Dwarven Defense
I find dwarves to be one of the trickiest teams to play correctly. Strategies that may work for a lot of other races generally will not if you try them with a dwarf team, and alternatively, other teams will probably run into a lot of trouble if they try to play like dwarves. Because of this you need to forget a lot of the things you have used before and concentrate on a few tactics that are unique to this particular race. While a typical caging offense is a pretty standard concept, I find that where most coaches have problems with dwarves is on defense, so that will be the main focus of this article.
First off, I always prefer to kick first. The main reason for this is that you will need your best players on the pitch in order to play good defense, and you might not have them by the time the second half rolls around. Also, remember that I said your "best players." By that I mean to say that you should not be leaving positionals on the bench on defense. A lot of coaches are tempted not to use their runners when the other team has the ball, but this will leave you trying to stop your man with a dreadfully slow roster.
This leads into skill choices, and again, defense is the key. Stand Firm is your best friend. Any player that can take Stand Firm should do so, period. You absolutely can not have too much of this skill. Don't be afraid to get these players right in your opponents face either, unlike teams that don't have AV 9 and Thick Skull, Dwarf coaches should be craving tackle zones. If you can get a Stand Firm player into four or five opponent tackle zones, do so. Don't worry so much about being hit, absorbing punishment is what you are good at. If an opponent uses up three of his guys to knock you down, and doesn't even break armor, you have won that exchange. If possible, try to have three or four Stand Firm players right in the face of your opponent's line, preventing them from being able to follow up and press forward.
If done properly and Nuffle is willing, you should have a situation where the majority of your opponent's team is locked in a stalemate with your Longbeards and Blitzers in the middle of the pitch. Now you can worry about putting on pressure. Your Troll Slayers are there to hurt people. Give them Mighty Blow and use them to pick off low armored players and surf anybody who gets too close to the sidelines. Remember to spread them out so that both sidelines are properly covered. Hopefully, your Frenzy and Mighty Blow allows you to remove a few opponents, and that combined with the high armor value you have allows you to gain a numbers advantage. If it isn't working, don't get impatient. Overcommiting to try and foul or otherwise cause quick casualties is a sure-fire way to give up a score.
The most important part of the plan: your Runners. Skill choices here are very important. Your goal should be to have two Runners that can both either put pressure on the ball, or stand back and play the role of safety. Skills should include, Block, Shadowing, Tackle, Strip ball, and Side Step on doubles. Have one Runner press forward toward the opponent's ball carrier, and the other stay back to prevent anyone from getting behind you. No matter how tempting it is, DO NOT allow that back Runner to be caught out of position. It is better to throw a one die block up front than to move him up for an assist that will take him out of the play on the next turn.
Don't worry too much about counter scores either. Remember, you aren't playing Wood Elves. If you end the first half 0-0 and receiving in the second, then you have done an excellent job. Playing good defense with Dwarves allows you to take your time on offense. Alternatively, if you allow an easy touchdown and have to play a faster paced game to catch up, you play right into your opponent's hands. Your goal every game should be to win 1-0.
How to contribute
Where to contribute
Those wishing to contribute to the advertising sections of the Grotty Little Newspaper (GLN) should post in the appropriate section within the correctly dated GLN forum. These are regularly checked by the editors. If your forum contribution is erased, it was probably used and is safely tucked into the correct area of the GLN.
For those wishing to contribute an article to the GLN please go to the IRC channel #GLNR and speak to Ro or anyone willing to listen :) about it.
House style for the GLN
Articles in the Grotty Little Newspaper, like any publication, have a set of house styles which mean that certain elements appear in a consistent style across the whole issue. Specifically, please conform to the following rules:
FUMBBL is spelt in all capitals... NOT Fumbbl.
Blood Bowl is spelt as two words, both capitalised... NOT Bloodbowl or Blood bowl.
Races and positions are capitalised when they are referred to individually, so for instance you would talk about an Orc Blitzer, not an orc blitzer.
Skill names are also capitalised. Note that both Dump-Off and Throw Team-Mate have a hyphen, but Side Step and Bone Head do not.
Coach names are referred to as they appear on their coach pages so that, for example, m0nty is not capitalised but Christer is.
Be careful with apostrophes. Do not use them when talking about plurals, like SPPs.
Question-and-answer (Q&A) interviews are normally done with the questions being preceded by GLN:, not the author's name. Carriage returns (i.e. a blank line) are inserted between the Qs and As. Stage directions (when you are describing something that is happening, not being said) are put after the speech in a new line, in italics. There are no quote marks around the speech sections.
Acknowledgements
The Grotty Little Newspaper would like to thank everyone who has made this revival possible:
Liche Priest
Christer
Assistant Coach
Cusi
Tomb Guardians
Ro, James_Probert
Thro-Ras
Calthor, Shades_SteelFist
Blitz-Ras
PurpleChest, Gromrilram
Skeletons
morehouse, MadTias, Qaz, Resarf