Bubble Gum Crisis
It has been said that Wuhan is only a bloodthirsty coach who lives only to foul. Well I'm here to say those rumours are completely and utterly true false. To prove it, I submit the following: BGC's Bloodiest Matches, forced on other coaches in tournament play, right before getting hit with the nerf stick.
Day 1 vs Freefragger's Dwarfs, (1/1/2)
Killed 3 dwarfs and niggled 1 linedwarf. Very good. After killing 2 dwarfs with Guard, my opponent requested to kill his niggled, star player Trollslayer Bent (+AG, Guard, Mighty Blow, Tackle). My fans quickly invaded the pitch and complied.
Bloodlust: Satiated
Day 2 FUMBBL Cup 2 game vs BunnyPuncher's Orcs, (3/2/3)
Fungus the Loon failed a block and died of a heart attack. Morthrog Manglebone, Ogre for the Orcs (Block, Pro, Tackle), killed on a foul by my Dirty Player. Bunnypuncher has since sworn to never play me again, and has been quoted: "No one kills my Ogre like you Wuhan!" Once you've seen one pile of smoking dead Orcs, you've seen 'em all. That's all I'm sayin'.
Bloodlust: Happy
Day 3 vs BrotherMarius's Dwarfs, (0/4/0)
BGC got 4 SIs on the dwarfs, and no kills.
Bloodlust: Desire to kill... rising
Day 4 vs The_legend's Chaos Dwarfs, (1/4/0)
BGC got 4 SI - 2 CD Blockers, 2 Hobgoblins. A hobgob killed himself trying to passblock and the apoth saved him.
Bloodlust: Entertained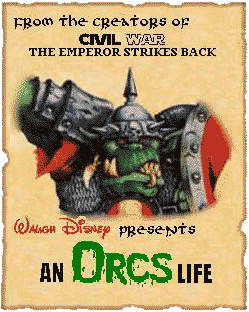 Advertisement
Day 5 vs Luk's ST226 Chaos (8/0/1)
Killed a freebooter named "A snack for Wuhan" on the opening block. DPs got caught 4 times but argued the call 3 times! He didn't even need to use his apoth!
Bloodlust: Snacking
Day 6 BGC vs Navdi's ST216 Orcs (5/2/3)
Turn 1 BGC received, and blitzed with the mino, double skulls. Wait, he's a Pro, double pow! He piles on, and kills an Orc Blitzer, apoth saves him. Then a few more BGC players pile on and BH a Black Orc Blocker and SI a Black Orc in the same turn!
Bloodlust: Evil grin
Day 7 vs Clayinfinity's Undead (4/2/0)
Sometimes you're not always lucky when it comes to casualties. Even at a low ST, his players lasted longer than most.
Bloodlust: Down
Day 8 vs Sinner's Dark Elfs (7/1/3)
Arr, 11 casualties and I hurt all the players I wanted to. Bloody games are the most fun.
Bloodlust: Jumpy
Day 9 vs Flix's Dark Elfs (6/4/1)
Not bad. 11 casualties, just like their last game. It was straight killing from the start.
Bloodlust: Giddy
Day 10 vs Korkrest's Humans (5/2/2)
Arr. This match was decided in the first 2 turns. Got lucky to get rid of Morg'n'thorg on turn 1. This match is rated EF for Excessive Fouling.
Bloodlust: Need more red wine...