Free Paul HIcks
The Minotaur Paul HIcks has been incarcerated for the alleged murder of 34 freshly graduated referees. Paul HIcks is known to have set his eyes on the record for Most Minotaur Fouls (In One Game), but has often been sent off while trying to set the record. Referees have warned each other to keep a close eye on Paul HIcks at all times, which angered the Minotaur to no end. Allegedly, the Minotaur was planning to "root out the problem". Paul HIcks was arrested near Altdorf with blood on his hands and horns and is currently awaiting trial, although he is still allowed to play his games, as long as returns to the gaol afterwards. His lawyer, the goblin S. N. Ecky, commented that Paul HIcks is pleading innocence, claiming that "the fella rememberz nuthin' about sumfin' like da".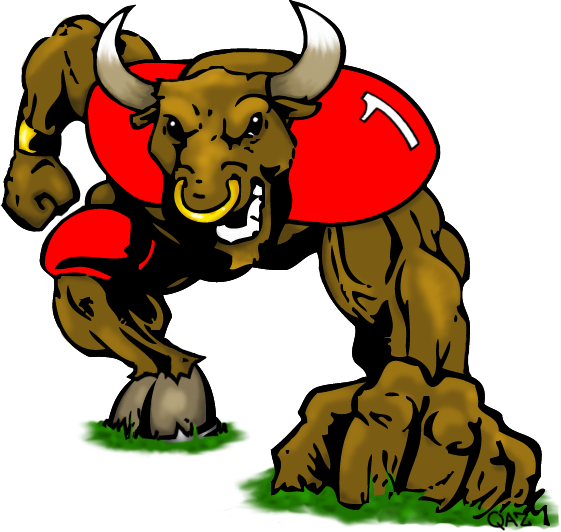 Paul HIcks in his better days...
Fans all over the Old World are showing their support with large banners with the text: FREE PAUL HICKS!