Grotty Little Colour Competition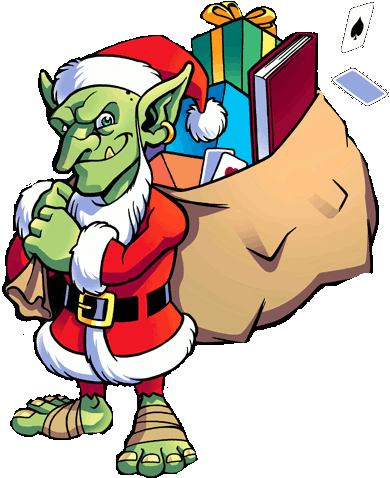 On the following page you will find Qaz's Christmas art stripped down. The idea is that all of you coaches will be colouring this goblin for us! We will select the best few and crown a winner in the upcoming GLN.
Do your best! Besides the obvious glory of bragging rights, we might even give you a little more GLN coverage, so it's well worth your time.
Closing date for entries is as of yet still undecided, but we will let you know through the forums when it will be. Better have it finished sooner than later, of course! Do your best, and a merry mad Blood Bowl Christmas to you!
Please host your entries on FUMBBL, then send them to Shades_Steelfist by PM - all PM's should be titled "GLN Goblin Comp"