1395 members
This Group is for open play on Game Finder and tournaments using Secret League teams.

601 members
SWL Fringe is the gateway to Southern Wastes League - SWL - Fumbbl's Oceanic league. Meet and play other SWLers on discord.gg/zZVHeSB

468 members
The Abandoned Races Race! Tired of boring matches in the box? Play the least played races for great glory! Not motivated by glory? Then do it for the pillaging and plundARR!

376 members
E.L.F. - The longest running Metagroup on FUMBBL - since 2005! A league for all elves who aren't afraid to face any race. Season LXXIV began 06 September 2020!

270 members
Deserted Isles Blood Bowl Leeg is a league for New Zealand Timezone players. DIBBL does it best.

261 members
The greatest Human teams in the [B]ox battle it out for supremacy. S42: Phlá Séasúr, Plague season; April 2020 to (TBC)

232 members
Meta-group for Stunties. Earn points by leaving a trail of dead opponent players behind. Bonus points for winning games and double points for dead dwarfs!
229 members
Ligue francophone, équipes neuves (TV 1100) chaque saison avec reprise de franchises historiques et joueurs vedettes. une saison régulière (10 à 13 matchs) + tournois de fin de saison + divers

201 members

150 members
Registration for the Eur'Open Online 2020 is Open

146 members
Secret League - Open League. Play any other team in the league whenever you can before the deadline. No fixed schedule. You best 6 games count.

133 members
CIBBL (CabalVision Inter-regional Blood Bowl League) is a seasonal fluff-heavy league, with regional play, cups and inter-regional ranked play, making use of CRP + SL teams and CRP+ rules.

115 members
A combat sports themed challenge. Fight your way through the ranks to become the Open League Champion.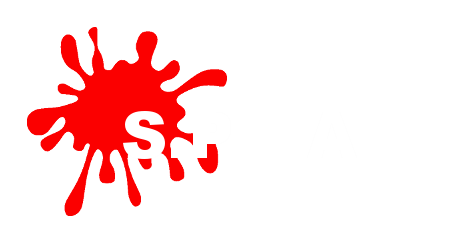 98 members
The Stunty Professional Leeg and Tour is a brand new meta-group designed to encourage diversity in the broader world of Stunty. All coachs with two qualifying* Stunty teams are welcome to join.

83 members
Longest running league on Fumbbl. Founded in 2003. Now with BB2016 Seasons. Hosting the best online Blood Bowl in the Oceanic/Asian time zones. Come say hi on discord.gg/zZVHeSB. SWL Does it Better.

83 members
A league based on American College Football. Our features include bowl games, redshirt players, player graduation, rivalries, and much more. Come represent the college of your choice!
82 members
Apply your teams now!

82 members
The Secret League equivalent of the Fumbbl Cup

76 members
Ligue francophone long terme réservée aux rosters de Ligue Secrète.
74 members
This is an unofficial group for friendly practice games for those who would like to train for the Eurobowl 2020.

69 members
Two great chaos wars have engulfed the Southern Wastes. Still, ragtag bands make their way across the blasted landscape searching for shelter and safety, some paying their way by entertaining the res
67 members
A League for those players of the West Coast Time Zones of North America.
65 members
Open round robin league. Starts 22/03/2020 runs for 5 weeks
63 members
British Isles-based scheduled league

62 members
A league designed like NFL with 32 franchizes (with draft, trades) playing in European time zones! League is customized! (Uses custom icons, logos, etc.) Accepting coaches for waitlist.
58 members
'THE NUMBER ONE MOST PRESTIGIOUS ASSOCIATION IN THE HISTORY OF ORGANISED SPORT' - Lary Gineker

56 members
Secret League Stunty Tournament

49 members

48 members
Ligue francophone réservée aux équipes Minus. Équipes neuves à chaque début de saison.
47 members
SLICC is a league using Secret League teams with the CIBBL roster amendments, star players, and ruleset, consisting of two parallel, competing divisions.
47 members
Grupo de Torneos y Ligas de Canarias https://ibb.co/RDTW73Q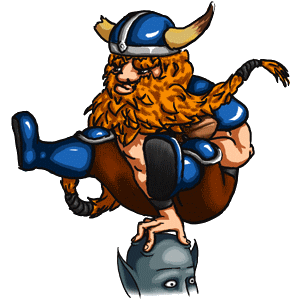 45 members
Love the dwelfballing Agility Monsters? Join this group!

44 members
This is a fluff-heavy league for coaches fluent in, or intelligible with Swedish. Svenska LÖBBL is a beginner friendly league with coaches from different experience levels. Current Season: XX

43 members
FUMBBL League Community of the Americas: meta-group for support and advancement of Americas-time leagues.
42 members
>EMU is open to all non-elf teams in RANKED

41 members
Want to show that blackbox has a lot of variety? Want to be the first to be activated in all possible matchups? Want a special reward for having managed to get an Halfling vs Underworld draw? Come in!

40 members
Blood Bowl's answer to the NFL! American Football theme league. Bring your favorite team, but active players only!

40 members
The First Waaagh The first season of the XXXL is about to kick off.

40 members
Suomalaisten oma liiga!

37 members
So, you have a team which graduated from the 145 Club, and maybe you've improved a little as a coach. This is the league to bring those teams together and schedule some more games

36 members
Premier NA Secret League league. Compete for glory and hunt for ancient treasure!

36 members
Do you have a big ego and a small ....? Join us!

36 members
A league designed like NFL (with draft, trades)! League is customized! (Uses custom icons, logos, etc.). Recruiting.

35 members
33 members
By applying to this group you agree to let others record and upload your game.

33 members
24 coaches and 24 different races in an ongoing league format based loosely on the FA football league.
32 members
A competitive resurrection league where the world's best coaches slug it out amongst each other and with some of the hungriest up and comers.
32 members
You've shown your strength against different teams from all over the world? You are willing to prove that you are the strongest team of your race in FUMBBL? Prove it.
30 members
Battle your way to the top in the land of Khemri and claim the championship of this undead league in the necropolises of the Tomb Kings.

30 members
Liga für alle deutschsprachigen Coaches

30 members
Unique style league! NO Retirements! MUST take stats!

30 members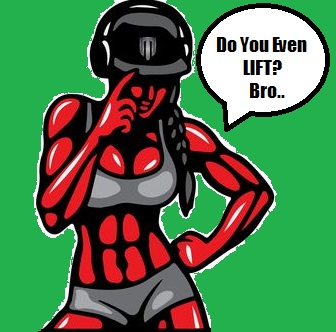 29 members
For Bro's that Lift, [url=https://fumbbl.com/p/group?op=view&group=10864&p=teams]Heavy Lifting is now open![/url] Are your players weak? Do they struggle to bench a snotling? Need heavy objects
29 members
C'mon down and join the winning team, because here at Team Fantastic... We're better than you... and we know it!

27 members
For readers of The Scribbl

27 members
Ligue regroupant plusieurs tournois annexés à la ligue JBL (https://fumbbl.com/p/group?op=edit&group=8641). Tournois utilisant les équipes existante dans l'historique JBL uniquement, avec mercenaires

26 members
26 members
This group is for people that want to try the Secret League rosters in a resurrection, NAF-style, non-progression format. Each round lasts 2 weeks to allow scheduling.

25 members
24 members
This group is for the Bloodbowl players in, around, from, or in some way have connections with the Evansville, Indiana, USA.

23 members
A place for former [L] teams to transition to, for coaches looking to play at higher TV. For all coaches, but most game played in the east Asian and Oceanic timezones.
21 members
A European sport style league for 7s teams made up from custom and secret league rosters.

21 members
DLE2 - Draft League Extraordinaire
20 members
Activate Black Box every Thursday at 9pm eastern (03:00 server time)
20 members
Island Times West Coast League Tournament

19 members
This group is home to the fans of Watchmen Philosophy and those who hold a grudging respect for their brutal efficiency on the pitch.

19 members
Delirium Treemens is a competition organized each year by the famous Hafling beer brand to reward the most accomplished or the most foolish trees of the Moot. Join the tree madness now!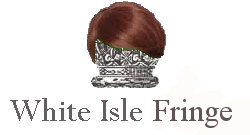 19 members
A chance for coaches on the WIL waiting list to play competitive and fun games whilst they wait for a place in the main league.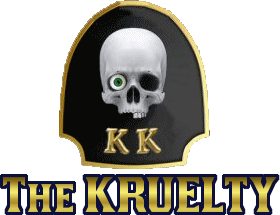 19 members
Like the Kingston Kruelty? Want to discuss human tactics and stratagey? Feel free to join with your human team.
18 members
The Imperial HammerBowl Championship aka. IMHABOC is the is the HammerBowl League of the Empire of Man, and is the first and founding conference of the World Federation of HammerBowl.
18 members
Gruppo di giocatori di Modena e Provincia
17 members
L.N.B.B.D LEGA NAZIONALE BLOOD BOWL DILETTANTI
16 members
This group is to keep track of all those wacky and misguided Big Guys who just wanna score in spite of themselves. If you have a Big Guy in Ranked or Box who fits the bill as one of the team's primary

16 members
A place for Secret League (303) teams to play and call home.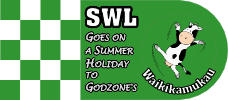 15 members
15 members
Magyar Bajnokság

15 members
14 members
Why hit each other in the face with the likes of Dwarves or Pro Elves when you can do it with wacky teams!?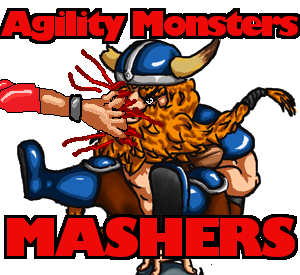 13 members
Hate the dwelfballing Agility Monsters? Join this group!

13 members
Secret League - SLUMBBL Shield Max TVTW 1250
12 members
Come join the BBLUE league even if you bleed red! All levels of experience welcome, newbies come learn from the veterans and vets come test your mettle.
12 members
Edinburgh Blood Bowl League (EBBL) is a league for Edinburgh based blood bowlers. It was set up to move league play online during Covid-19. See wbbl.co.uk for more information about the tabletop leagu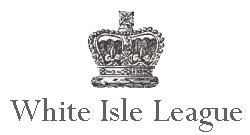 12 members
A grand tournament for any present or past participants in the White Isle League or Fringe.

12 members
11 members
Regroupement de joueurs colmariens
11 members
NCAA college football makes its way to FUMBBL as the NCBB! Recreate your favorite college teams, such as USC or Texas, and try to win the National Championship!
11 members
The Clans of Chaos are gathering ! Join The War for the Crown of Kaos King !
10 members
Liga de Fumbbl perteneciente a la Liga BloodVall, grupo formado por jugadores de Valladolid y alrededores.
10 members
Thou Shalt Not Play!!!

10 members
The Rabidass Super League is purely for famous teams with official published rosters. If you ever wanted to try a season coaching the Chaos All-Stars, Gouged Eye or Athelorn Avengers then this is the

10 members
Cyberpunk Draft League is a fast team development draft league set in cyberpunk world, where you will never be more than 6 games away from claiming a title.

10 members
All-Elf draft league. Euro Zone friendly - Customize your team with icons, portraits, etc.

9 members
Eastern timezone American based league with a farming theme.

8 members
ALL STARS PRO TOUR. Stars Players League + House rules

7 members
Stunty Smack is Official Stunty Leeg version of Fumbbl Smack. It has three tr-caps and is ment to coaches who can play two games at start of the tournament.
7 members
Mid-Ohio Bashers League(MOBL)
7 members
Aberdeen Blood Bowl Community is the place where dreams of astrogranite domination go to die.
6 members
Lega Tragattina 1988
6 members
There is no Secret Ninja Icon Project.

4 members
A B Major.
4 members
Play a 'brave' all lineman team? Want to pit your team against nothing but the worst other teams have to offer? Then this is for you!
3 members
Take on all challengers and be the last team standing!
3 members
Home of the KPL stats and fun analytical data.