1202 members
This Group is for open play on Game Finder and tournaments using Secret League teams.

601 members
SWL Fringe is the gateway for new coaches to Southern Wastes League - Fumbbl's Oceanic league. Meet and play other SWLers on discord.gg/zZVHeSB.

480 members
The Abandoned Races Race! Tired of boring matches in the box? Play the least played races for great glory! Not motivated by glory? Then do it for the pillaging and plundARR!

399 members
E.L.F. - The longest running Metagroup on FUMBBL - since 2005! A league for all elves who aren't afraid to face any race. Season LXVII begins 07 July 2019.

268 members
The greatest Human teams in the [B]ox battle it out for supremacy. S41: Winter of man ; Dec 2017 & Jan 2018

219 members
Ligue francophone, équipes neuves (TV 1100) chaque saison avec reprise de franchises historiques avec joueurs vedettes. une saison régulière (10 à 13 matchs), playoffs, coupe, challenge et All Star G

189 members
Deserted Isles Blood Bowl Leeg (DIBBL) is a league for New Zealand Timezone players.

180 members
Registration for the World Cup Warm up 2019 is Open

152 members
CIBBL (CabalVision Inter-regional Blood Bowl League) is a seasonal fluff-heavy league, with regional play, cups and inter-regional ranked play, making use of CRP + SL teams and CRP+ rules.

121 members
A combat sports themed challenge. Fight your way through the ranks to become the Open League Champion.
77 members
Les Ligues Cardinales seront une ligue ou l'on joue en open round robin. créer son équipe avec le lien de la page de groupe, inscrire son équipe a la ligue.

74 members
A league designed like NFL with 32 franchizes (with draft, trades) playing in European time zones! League is customized! (Uses custom icons, logos, etc.) Accepting coaches for waitlist.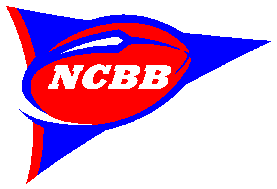 72 members
A league based on American College Football. Our features include bowl games, redshirt players, player graduation, rivalries, and much more. Come represent the college of your choice!

64 members
Longest running league on Fumbbl. Now with BB2016 rules. Since 2003 we've hosted the best online Blood Bowl in the GMT +7 to +12 timezones. Drop by discord.gg/zZVHeSB. SWL Does it Better.
62 members
France BloodBowl Ligue
53 members
You've shown your strength against different teams from all over the world? You are willing to prove that you are the strongest team of your race in FUMBBL? Prove it.

52 members
BIBBL (Bloodweiser Inter-regional Blood Bowl League) is a seasonal fluff-heavy league, with regional play, cups and inter-regional ranked play, making use of CRP + SL teams and CRP+ rules.
48 members
British Isles-based scheduled league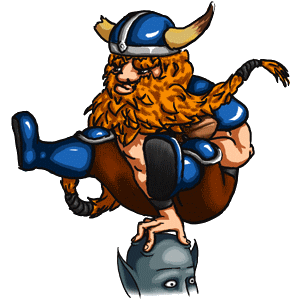 47 members
Love the dwelfballing Agility Monsters? Join this group!

45 members
Ligue francophone long terme réservée aux rosters de Ligue Secrète.

41 members
The Secret League equivalent of the Fumbbl Cup

40 members
Blood Bowl's answer to the NFL! American Football theme league. Bring your favorite team, but active players only!

39 members
FUMBBL League Community of the Americas: meta-group for support and advancement of Americas-time leagues.
36 members
By applying to this group you agree to let others record and upload your game.

33 members

32 members
So, you have a team which graduated from the 145 Club, and maybe you've improved a little as a coach. This is the league to bring those teams together and schedule some more games

32 members
This is a league for all you soccer fans out there. The league comprises a Divisional RR Tourney and a KO Cup. The league is usually recruiting. PM pythrr

32 members
Liga für alle deutschsprachigen Coaches

30 members
3DB Highlander League. A league concept where all 24 teams (plus the Simyin race) are played but are randomly assigned as one joins us!

30 members
Ligue francophone réservée aux équipes Minus. Équipes neuves à chaque début de saison.

29 members
League for Finnish coaches!

28 members
For readers of The Scribbl

27 members
In HUBBA 24 coaches and 24 different races in an ongoing league format based loosely on the FA football league.

26 members
Premier NA Secret League league. Compete for glory and hunt for ancient treasure!

26 members
Svenska Ligan - This is the major league for Swedish speaking players. If you want to join, please PM coach goffmogg.

26 members
Unique style league! NO Retirements! MUST take stats!

25 members
Das Waterbowl is a scheduled league brought to you (unsurprisingly) by the Waterbowl, Manchester's home to all things bloodbowl. Rounds run to fortnightly deadlines.

25 members
This is a fluff-heavy league for coaches fluent in, or intelligible with Swedish. Svenska LÖBBL is a beginner friendly league with coaches from different experience levels. Current Season: XII

25 members
A place for former [L] teams to transition to, for coaches looking to play at higher TV. For all coaches, but most game played in the east Asian and Oceanic timezones.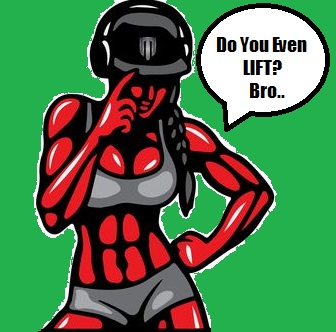 24 members
For Bro's that Lift, [url=https://fumbbl.com/p/group?op=view&group=10864&p=teams]Heavy Lifting is now open![/url] Are your players weak? Do they struggle to bench a snotling? Need heavy objects
24 members
This group is for the Bloodbowl players in, around, from, or in some way have connections with the Evansville, Indiana, USA.
22 members
An open league for testing house rules.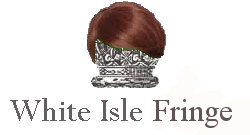 21 members
A chance for coaches on the WIL waiting list to play competitive and fun games whilst they wait for a place in the main league.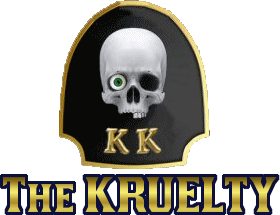 20 members
Like the Kingston Kruelty? Want to discuss human tactics and stratagey? Feel free to join with your human team.

20 members
Seven aside format that follows the format of NCAA Football as a feeder league for Draft League Europe. Create superstars, win championships and be the most prestigious college!

17 members
This group is home to the fans of Watchmen Philosophy and those who hold a grudging respect for their brutal efficiency on the pitch.

16 members
Secret League - SLUMBBL Shield Max TVTW 2000

16 members
DLE2 - Draft League Extraordinaire

15 members
Secret League - Old World Brawl
14 members
Take on challengers and rise to be King of the Hill! No schedule, free to join and leave at any time.
13 members
NAF practice Dornbirn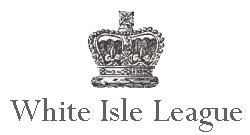 12 members
A grand tournament for any present or past participants in the White Isle League or Fringe.
11 members
Create a team using pretty much any tournament ruleset, then play against another team that you have privately arranged.
11 members
Polski turniej FUMBBL "STUNTY LEEG"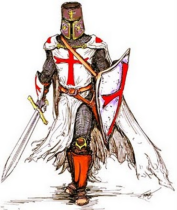 9 members
A group dedicated to the execution and maiming of bashers.
9 members
Ranked Meta group that promotes and rounds up Insta-SMACK action.

9 members
2 members
FTFNC is a Fun Tourney with coaches who want to have fun!

2 members
A Secret League Rookie Rumble

1 members

1 members
The group to apply to take part in FUMBBL BAR Brawls