Welcome to the
FUMBBL League Community of the Americas!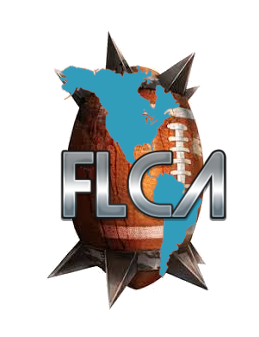 Join us on Discord!
Our aim is to improve the overall quality and strength of the Americas-time FUMBBL community, with a particular focus on the League division. We act as a clearinghouse for all FUMBBL leagues that explicitly cater to American coaches, as well as a sewing-circle of sorts for American coaches to improve our community. We do encourage discussion of competitive-division play as well as league play, but our main focus is on ensuring a strong, healthy American FUMBBL league community.
Some features we will develop:
1) Directory by nation, time zone, and possibly state/province for the larger countries (esp in North America, where most of us live). This will help FUMBBL coaches coordinate tabletop leagues and tournaments, regional leagues, and divisional structure in larger leagues.
2) Large coaching pool that matches coaches' individual needs and wants with openings in existing leagues, and provides a good jumping off point for the development or expansion of new or recovered leagues.
3) American-focused sewing circle. Iron sharpens iron, and while the American Blood Bowl community in general is often seen as slightly behind the European curve, we have no shortage of great names of our own, and can build our community into something new and better.
4) Fluff and fandom community. We all know that there's a ton of fascinating action out there that we all think is great but don't care about enough to actually follow on the ground. This metagroup will magnify the potential for fluff material, and would help sell the NA community to new coaches.
5) Art and BBCode help network. The Americas-time FUMBBL community has some great photoshop artists and some creative BBCode geniuses. There's no reason why we can't come up with a nice framework whereby everybody's stuff gets all gorgeous.
To join, you must be interested in Americas-time FUMBBL leagues, be a FUMBBL coach with an account in good standing (no minimum number of games), and meet one of the following conditions:
1) Be a resident of the Americas (GMT-2 to the International Dateline); or
2) Be a resident of a dependent or territory of an American country; or
3) Be an expatriate national of an American country; or
4) Be a member in good standing of a recognized Americas-time FUMBBL league; or
5) Regularly play FUMBBL in the wee hours of the European morning.
As of February 2021, the FLCA recognizes the following active Americas-time leagues:
NBFL
, 32-team NFL spoof played at high to very high TV. Invitational.
NCBB
, NCAA spoof league where players retire after 4 seasons, to be drafted into the NBFL. Open to newcomers.
QFB
, Quebecois league. Bilingual French/English. Open.
DLA
, 16-team transatlantic draft league with all-Human rosters. Invitational.
SLA
, Secret League action for American-time coaches. Open to newcomers.
BSL
, allows no player retirements. Open to newcomers.
CBFL
, Secret League themed on Canadian Football. Invitational.
CSM
, an invitational, seasonal Chilean league.
Turbo Street Bowl SL
, an invitational, seasonal SL league that caters to South American coaches.