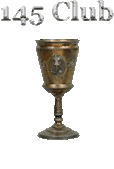 Sign up NOW for the next Rookie Cup
Kick off:Need 8 more teams!
Deadline Monday 24th December
Teams over 1000 TW please sign up for the KO Cup
To join this tourney you first need to be a member of the 145 Club.
Sign up at the 145 Club group
Please ensure that you have added a team to the homepage group
1. To use any CRP team coaches must be full members of the 145 Club
2. Coaches who do not qualify for the 145 Club may play using a halfling or goblin team.
3.
TW must be 1000 (or less).
4. Teams must be in the [L]eague division.
5. Teams cannot play ANY non tournament games until they have been eliminated (no casual play between teams).
6. One team per coach
Your team may NOT appear on the group page until the tournament is ready to begin
Post your match reports, previews, trash talk e.t.c
here
.
.
Deadlines
The deadlines for each round will alternate between Saturday and Tuesday night. 00:00 BBTime. This will give you 10 or 11 days to play each game.