Best game versus Ratelona (skaven) with 4 TD and Bury'd (undead) with 4 TD. Another good game was versus Queen Pact Rangers and Olympique Skavenais with 3 TD.
In his last upgraded Nuffle has blessed him with a mutation (two heads), converting him into the ultimate OTT.
Individual awards: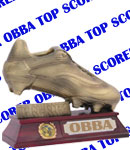 Top scorer - "Golden Shoe"
2nd position in Season 26
1st position in Season 27
1st position in Season 28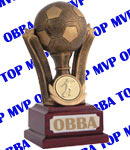 Best player award - "Golden Ball"
3rd position in Season 26
3rd position in Season 27