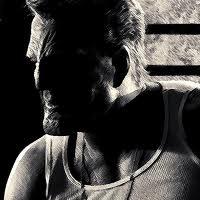 Loner
Bone-head
Mighty Blow
Thick Skull
Throw Team-Mate
Guard
+AG
Block
Dodge
Stand Firm

He is sick, he's got to take his medicine. Sometimes he gets distracted, but can deal a whole lot of pain.

"I love Journeymen, whatever you do to them you feel nothing"

First incarnation Killed. Fouled to death by an orc team.
Second incarnation Killed. Blocked by a bull centaur in a Chaos Dwarf team.