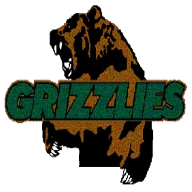 Draft
: s.4 #18 (+AG, Dodge)
Debut
: s.4 R1 vs
Skar Bay Sharks
Last Game
: s.4 R16 vs
Broekwater Patriots
Bio
: Brilliant season 4 for Zach, after delivering TD, CP and CAS at a very good rate. Outshines Grizzlies' Super Star Jace Amaro at different points of the season and draws the attention of multiple teams. Managment receives all types of offers and enquires for Ertz.
Eagles
proposal of a swap for STR4 bloger Blitzer -Draken- is too tempting and Zach is traded.
He earned the hearts of fans in only one season here...he will be missed. Best of lucks in your Pro career mate.
Training
: Mighty Blow
| Season | Turn | Run | TD | Cp | Pass | MVP | SPP | Blk | Cas | F | Int | W-D-L |
| --- | --- | --- | --- | --- | --- | --- | --- | --- | --- | --- | --- | --- |
| S.4 | 231 | 207 | 7 | 13 | 34 | 2 | 50 | 40 | 3 | 0 | 0 | (5-5-6) |
| Career | 231 | 207 | 7 | 13 | 34 | 2 | 50 | 40 | 3 | 0 | 0 | (5-5-6) |
*Season 4 MOST COMPLETIONS. 9th overall (13 cp)
*Season 4 MOST COMPLETIONS
week 11 Award
. (2 cp)
*Season 4 MOST COMPLETIONS week 15 3rd. (2 cp)