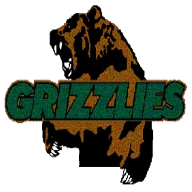 Draft
: s.4 #93 (Mighty Blow)
Debut
: s.4 R1 vs
Norden Legion
Last Game
: s.6 R6 vs
Marienburg Foxes
Bio
: Traded in from Wreckers at midseason trade window in exchange of a 4th. Rated as useless for most of the league, comes to Praag to prove haters wrong.
Killed by a rock thrown by the infamous coach ttorvatn, Anderson delivered what Grizz managment expected from him...quality minutes off the bench sweeping dodgers and causing extra casualties. Well done! R.I.P
SPP before migration
: 10
Training
: Block, Tackle
from the Dietmar Althoff Foundation. Week 6 season 5.