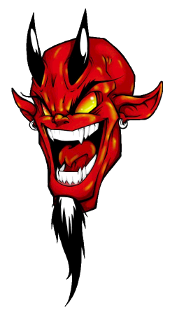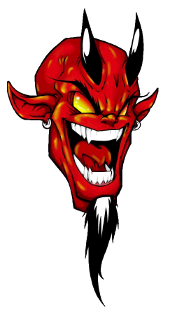 Another prospect walks into the recruitment office. Inside he finds a disheveled man - the recruiter - sat on a stool next to a small, simple table. The man, whose soiled clothes looked like they were once expensive, is middle aged, perhaps. On the table there is a tankard half full of stale ale alongside an overflowing ashtray, also a feather ink pen, and some yellowish paper with what appears to be a spatter of old blood stains. Both room and recruiter reek of alcohol.

After an awkward few moments, the recruiter coughs and splutters, loudly clearing his throat before spitting on the floor at the younger man's feet. He raises his eye brows and begins to speak in a deep, distinct, husky voice.

"AWOL? Here's the dotted line, pal. No questions asked."

Before the young man can answer, the recruiter raises his finger.

"Or maybe ya got a penchant fer pain! Yer in the right place, pal."

He pauses, waits for the prospect to try to say something, then interrupts immediately with a wide grin, showing off a couple of golden teeth.

"Whichever pal, redemption or glory awaits!"