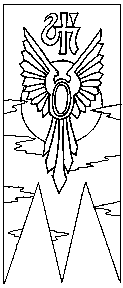 The High Elves, or the Asur as they name themselves, are a race of Elves who live on the Isle of Ulthuan, analogous to Atlantis.
The elves are nearly immortal, expected to live for about 2500 years, and their Mages are among the best in the world. They have split into three factions: The High Elves (Asur) live on the island-continent Ulthuan; the Wood Elves (Asrai) live in the Loren Forest, in the Old World, and the Dark Elves (Druchii) live in Naggaroth, in the New World. The latter are the sworn enemies of the Asur. In the Warhammer Fantasy Battle tabletop wargame, Elf armies are generally small and although lightly armoured their soldiers are generally braver, quicker and more skilled than those of other armies.
A new Phoenix King was chosen, named Bel-Shanaar, later titled "The Explorer". Under his kingship the Asur rebuilt and flourished, and explored and colonized the world. For a time peace ruled. Malekith grew to be a great warrior and explorer, and was Bel-Shanaar's ambassador to the Dwarfs.
During this time, the Cult of Pleasure arose. At first it was seen as a harmless pastime, a way for the nobility to better enjoy the aesthetic pleasures of life. But soon its true nature became clear; the cult was devoted to the Chaos god Slaanesh. Malekith swore to eradicate the cult and, for a time, the people of Ulthuan gave him their gratitude. In the end, Malekith claimed that Bel-Shanaar himself was a member of the cult. Malekith then assassinated Bel-Shanaar with an undetectable poison, and claimed that the King had committed suicide rather than face the shame of interrogation. While his followers massacred the unarmed Elf Princes, Malekith prepapred to enter the Flame of Asuryan, confident that, like his father before him, he could endure the ordeal. But Asuryan would not suffer one so polluted and evil. The flames set Malekith's flesh alight, burning him horribly. All but crippled, Malekith barely managed to cast himself out from the flames to be carried away by his followers, who feared the wrath of Asuryan for their deeds. Morathi nursed her son, and helped encase him within a suit of magical armour that would disguise his scars and lend him mortal strength. The depths Malekith had stooped to suddenly became clear: His mother was the high priestess of the Cult of Pleasure, and together they had coveted and attempted to overthrow the Phoenix Throne.