Location: Swirling Swamp
Nickname: The Lilies
Surface: Grass (Boggy)
Season: 27


Colors: Dark Purple, White and Black
Stadium: Death Swamp Stadium
Division:
Coach: Wozzaa




Located deep within the almost impenetrable swamp land in the North of the Deserted Isles, The Swirling Swamp is a dark, foreboding place. The Amazons of Swirling Swamp are treated with trepidation, even from other Amazons, as their dark surroundings have given them the reputation of being unnatural.

The Swirling Swamp tribeswomen are known for using the strange fungus' and poisonous animals of their swamps to produce potions of varying potency.

Do the mysterious Lilies intend to use these while playing?

Will living and surviving in such a wild environment help them on the pitch?

TROPHY ROOM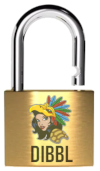 TEAM RECORDS

DIBBL Season 27: 8/2/0 Champions


STAR PLAYERS