After the bloody mutiny of the Nexus-6s in the off-world, the Blade Runners retired all (?) the models. Moreover, after the death of Eldon Tyrell by the hand of a Nexus-6, the Tyrell Corporation fate was sealed. But a few bioengineers still had faith in the Tyrell vision and started to work again on the Mental A (blitzers, catchers and throwers) / B (linemen) / C (ogre) models.
The Nexus-6 are illegal, but they still can be used and tested on... a Blood Bowl pitch!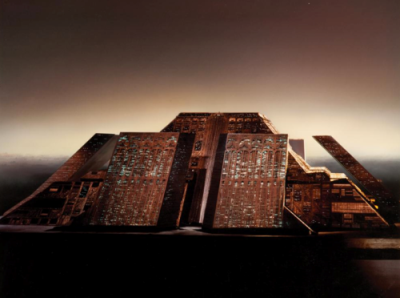 The building of the Tyrell Corporation was then reworked as a stadium, and a new set of experiments was on. In order to have a significant set of experiments, the bioengineers and scientists decided that the Nexus-6 squad is not allowed to play "friendly" matches except for a single recovery between official events: they will keep proving themselves from tournament to tournament.