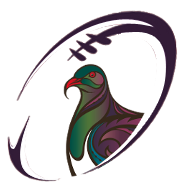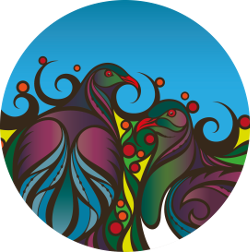 Head Coach:
ramchop

Assistant Coach:
-

Captain:
Wonga Warrior

Race:
Wood Elf





Team Colours:
Purple, Green, Grey


Bravado
The Whaleington Wood Elf Association (WWEA) is one of the biggest players in the city's property scene. Originally they were poor landholders, owning the steep thick bushclad hills surrounding the city. There was no use for such land, prime real estate was on the harbourside, for that was where all the business took place. That was until the great earthquake of 2355, when the land sank 6 meters into the sea. With acres of port side land lost, suddenly the hills looked much more attractive, and the once poor wood elves made their fortune.

Today the WWEA are better known for their superior and arrogant attitude towards the other races in Whaleington. They are not known as hard workers, instead spending their days in the pubs and clubs, their riches going towards consumption of fine wines and excellent cuisine. The are often referred to in a derogatory way as "Stool Pigeons" for their propensity to spend all day at the bar, and referring of course to the WWEA logo - a Deserted Isles Wood Pigeon (Kereru).

So why Blood Bowl? They don't need to play. They have never played before. Their lands are not even flat enough for a Blood Bowl pitch. Yet they have entered the toughest competition in the Southern Hemisphere. They know they are the best. In fact, so good are they, they have adopted the phrase "Twice the Legend" to describe the team. To re-enforce this, players take on the names of two SWL legends each. While their detractors continue to call them Stool Pigeons, their fans love them. They call the Whaleington Wood Elf Blood Bowl Association (WWEBBA) by a single name "Bravado"
Seasons
Team Blog in the FUMBBL forums
| Seasons | Games | W/D/L | TD Δ | Cas Δ | Placing |
| --- | --- | --- | --- | --- | --- |
| Career | 104 | 47/25/32 | 28 (163 - 135) | -97 (90/53/26 - 157/79/30) | - |
| S71 | 7 | 2/2/3 | 0 (10 - 10) | -13 (5/0/1 - 14/4/1) | 6th |
| S72 | 7 | 3/2/2 | 2 (11 - 9) | 9 (9/6/4 - 7/3/0) | 3rd |
| S73 | 7 | 5/1/1 | 5 (14 - 9) | 2 (13/4/3 - 9/6/3) | 1st |
| S74 | 7 | 3/0/4 | -4 (8 - 12) | -5 (7/8/2 - 9/8/4) | 4th |
| S75 | 6 | 1/3/2 | -1 (8 - 9) | -1 (1/7/3 - 8/3/1) | 6th |
| S76 | 7 | 4/0/3 | 4 (13 - 9) | -8 (2/6/2 - 12/6/0) | 4th |
| S77 | 7 | 4/2/1 | 3 (10 - 7) | -7 (3/4/4 - 10/5/3) | 1st |
| S78 | 7 | 2/2/3 | 2 (12 - 10) | -12 (4/2/0 - 11/5/2) | 5th |
| S79 | 7 | 5/1/1 | 5 (16 - 11) | -6 (7/3/2 - 10/3/5) | 1st |
| S80 | 7 | 2/1/4 | -1 (10 - 11) | -10 (9/3/2 - 15/6/3) | 6th |
| S81 | 7 | 5/1/1 | 4 (11 - 7) | -2 (8/4/1 - 11/4/0) | 2nd |
| S82 | 7 | 3/3/1 | 2 (12 - 10) | -12 (6/2/0 - 7/8/5) | 3rd |
| S83 | 7 | 2/3/2 | 0 (8 - 8) | -6 (7/4/1 - 9/7/2) | 4th |
| S84 | 7 | 1/3/3 | -2 (8 - 10) | -13 (5/1/0 - 13/6/0) | 5th |
| S85 | 7 | 5/1/1 | 9 (12 - 3) | -13 (4/0/1 - 11/6/1) | 1st |
Players
LEADERS:

Dan Dan: SPP(199), Cas(60), Blocks(614), Games(67), Turns(850), Kills(4), MVP(6)







Emily Snakefield: TD (25), Rush (410)




Kai Bollinger (RIP): Pass (88)



Dodgy Service: Completions (31)


Dean Martin: Kills (4)


Chocolate Fish




Glee Strawberry




Gobslag Tango:


Xies Chuhui: Fouls (4)


Vrong ler-aym: Intercepts (1)


Leaf Mummyslayer: MVP (6)



MURDERED

:






MAIMED

:




RIP

: