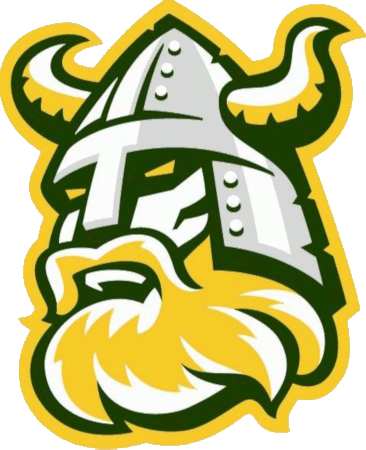 Location: Kraka Drak
Nickname: Icebeards
Stadium: Ice Dome
Surface: Ice, Rock, Gravel
Colors: Dark Green & Dark Yellow
Sponsor: Stone Cold Strong Beer Brewing Co.
Grudges: Cothique Wanderers

TEAM BIO
The founders of Team Anger Management originally met in the Dwarfhold Kraka Drak in the far north when they attended a common supportgroup for anger-management. They were depressed by grim prospects, years of war against Chaos, mistrust vs. Human fellows, burdened with anger against evil forces in the region and with envy of their kin in the south. As the support-group welded them together, they unanimously came to the conclusion, that it would not help to just talk about their anger: After the great wars were over for now, they had to find other ways to act out that anger. Though (compared to their southern kin) they lack important skills at tackling and handling the ball, they soon realized, they had found their calling. In fact they've never had as good of a time, eversince they decided to give up old careers and take on the sport of bloodbowl as a new challenge in their lives. Since then, friends and relatives have reported them bragging about sportive achievements, counts of badly hurt opponents and sometimes even maintaining counts of successful kills in the game.
TEAM & PLAYER RECORDS
Best Scorer: Scott Rantalot (3 TD)
Most Successful Blocker: Frenzy Mckenzie (5 Cas)
Best Blocker: Mercurios Iz'Furious (33 Blocks)
Best Foulers: Gable Irritable and Gaile Iz'Hostile (1 Foul, each)
Player stories
...Lineman
Brant Petulant
was the first (and up till today the only) to ever suffer a
permanent injury
on the team. As his toughness was permanently reduced by the injury, he let his teammates convince him, to retire from the game. However, he did not do so before calling for
retaliation
, which his teammates swore to him they would seek. This is especially noteworthy as the mishap took place in an unfortunate "friendly" vs. the
Cothique Wanderers
. Whilst the match started with an upset pitch-invasion in pouring rain already, it was the first blitz in the game, in which the completely unknown Rookie-player
Angelior Deathdealer
overshot the target, forcing Bant's retirement. A first weak attempt at retaliation by
Gaile Iz'Hostile
, fouling the offender in the same drive, was merely partially successful and only led to a stun of the despicable player.
*** Did you know...

...When the coach got asked in an interview once, whether the colors of the team-logo bear any meaning, he replied: "Well, I suppose you can see a connection to what we stand for... Ummmm, so when one spits out the poison of the bitterst bile, such are the colors of what one can observe. ...and such is what we would have to swallow if not to vent our anger on the pitch."

...When the team had their first-ever match in the league of CIBBL, they faced some Daemons of Malal. Coming straight from Kraka Drak they were not used to meeting pure malevolence beyond the battlefield. Although they tried to control their fury and focused on playing the ball (especially since it was a "friendly" game), they did not manage to do so and caused four casualties, two of which remained permanent. The daemons were so crushed, that the whole team retired after the match, despite it ending in a draw (0-0).

Anger-relief targets (permanent casualties and retirements):
Year 5, Winter - Friendlies (Low):
| Count | W/D/L | SPP+ | SPP- | TD | Cas | Cp | It | MVP | Pass | Rush | Block | Foul | Gold |
| --- | --- | --- | --- | --- | --- | --- | --- | --- | --- | --- | --- | --- | --- |
| 3 | 2/1/0 | 38 | 0 | 3 | 7 (0/5/2) | 0 | 0 | 3 | 0 | 66 | 169 | 1 | 230k |
Start of Season: 0k Gold
Expenses: Apothecary (50k)
End of Season: 180k Gold
Year 5, Spring - Albion and Norsca:
| Count | W/D/L | SPP+ | SPP- | TD | Cas | Cp | It | MVP | Pass | Rush | Block | Foul | Gold |
| --- | --- | --- | --- | --- | --- | --- | --- | --- | --- | --- | --- | --- | --- |
| 3 | 1/0/2 | 35 | 7 | 1 | 8 (2/4/2) | 1 | 0 | 3 | 2 | 53 | 150 | 1 | 80k |
Start of Season: 180k Gold
Expenses: Berserker (90k), Cheerleader (10k), Assistant Coach (10k)
* 1st match vs. Norse (-580tv) was a promising opening of the season. While they felt in a comfortable position vs. their own kind of players and playstyle, they didn't manage to score in first (receiving) half of the match. However, they did manage to seriously injure the emerging star Snow-Troll. With the help of Borg' and a wizard, they managed to secure the ball during second half completing the game with a touchdown at the end of it, leaving the Norse with four casualities (three of which are permanent) and no time left for compensation.
* 2nd match vs. Fimir (-720tv) terrible start as Lex Gurion Vexation killed himself in 1st turn. Apo was there to revive, but player was left with permanent damage and a serious decline in strength. After that, the team never really recovered from the shock even though Schworg' did his best to support the Rookies. In the end, the team was left with 2 players permanently damaged and a in a depressed mood.
* 3rd match vs. Four Nations (-400tv) started promising with the team achieving two ko's in the first turn, already - one of them a skilled player and emerging star. During the rest of their match however, players grew increasingly insecure - not being used to the unique play-style of their opponent. Confronted with skilled players, fending off the attacks and tackling skillfully by means of diving moves, they later complained to their coach finsterface for not having been mentally well prepared for the match-up. The coach took the blame and promised to prepare them better for their next match.
tbd...tbd...