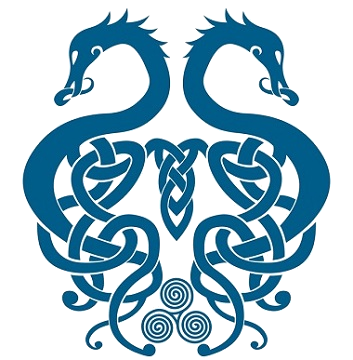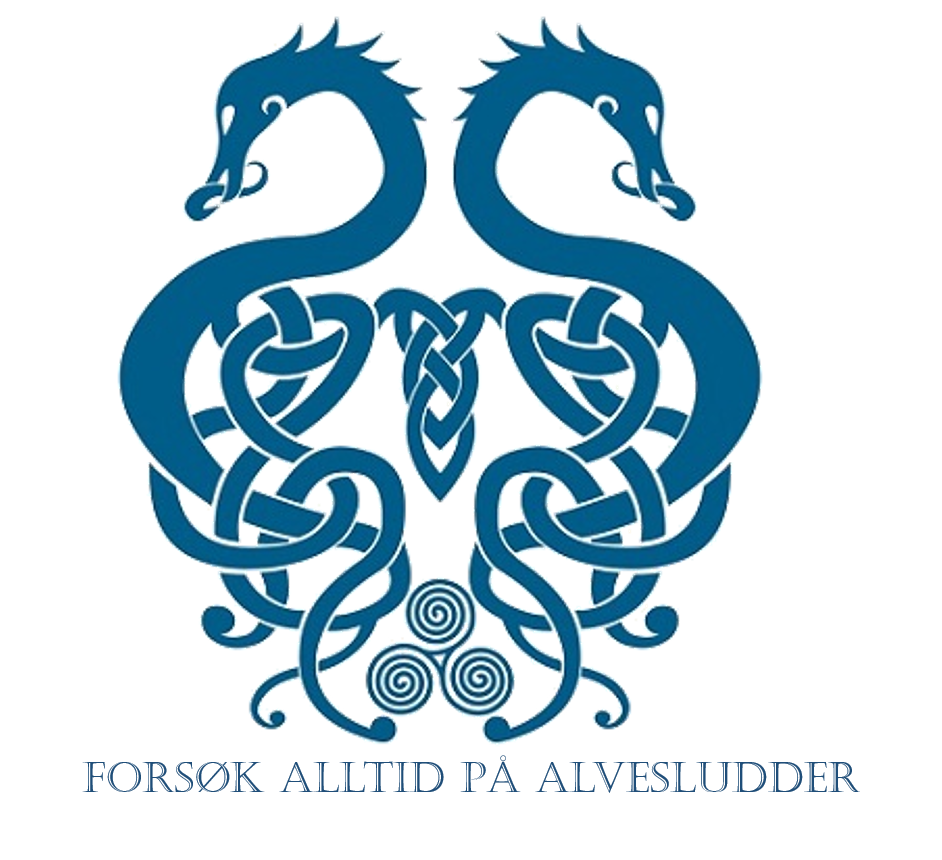 Player/Coach:
Mimir

Head Coach:
CrookfangRob

Race:
Black Ark

Team Colours:
Blue/Black
Dökkálfar Dreki
Many years ago, the Corsair Aeghir landed his boat 'Dreki' on the island of Skomer. Befitting of a true Corsair, he took it for his own and took the best and most wilful of the women, Ran, as his wife.

In time, she gave him 9 daughters and as they grew they became strong, fierce and able, and together they crewed the 'Dreki' and continued to raid.

In the tradition of the original Black Ark Corsairs, they also passed the time at sea throwing a football across the deck, and as soon as Aeghir heard of the riches on offer from the Cabalvision League he set sail for the nearest port with a stadium and signed up.

**************************************************************

Following the tragic deaths of Aeghir and Ran on the pitch, Kraken Helm Mimir seized control, appointing himself captain of the Dreki, and also of the Blood Bowl team. Under his reign of terror results on the pitch started to improve, but under a shroud of mystery and evil. Of the original crew, only 3 sisters remain on the team.

**************************************************************
Mimir himself was killed in Year 8 Summer, after leading the Dreki to successive divisional wins in Autumn and Spring. Himminglaeva took on the captaincy.
**************************************************************
CIBBL Year 8 - Spring - Great Ocean - WINNERS



CIBBL Year 8 - Autumn - Clay Division - WINNERS*


*Division tied, decided by coin toss

Seasons
CIBBL Season 1 - Year 6 - Summer
Dreki moored up and the players disembarked to begin their Blood Bowl careers. Initial results were generally bad due to a combination of ineptitude, poor coaching and bad luck, but by the end of the season had chalked up 2 wins.

CIBBL Season 2 - Year 6 - Autumn
The Dreki once more set sail around the Old World to play in the Leather division. A generally successful season resulted in a 2nd place finish, but sadly at the cost of sisters Dröfn and Kolga, both too severely injured to play Blood Bowl again, and also of Aeghir's wife Ran who was killed during a loss to the Amazons.

CIBBL Season 3 - Year 7 - Winter
Winter was a season of massive change aboard the Dreki. A loss to Half Elves also cost the lives of Blodughadda and, tragically, of captain Aeghir. Mimir appointed himself captain and led the team to victories against the Daemons of Tzeentch and the Giants.

CIBBL Season 4 - Year 7 - Spring
Mimir occasionally showed up to play as in practice Himminglaeva led the team through their first regional competition. Good wins against the Sea Eagles and Norscan Curse were tempered by a catastrophic loss to the Black Flags. A tie against Queen Amphione's Revenge ensured a 2nd place finish in the division and celebrations. Dufa's death mean that only 3 of Aeghir and Rans daughters now remain in the crew.

CIBBL Season 5 - Year 7 - Summer
The least said about Summer the better. The Great Ocean was invaded by savages from the Dark Lands. Highlights were a win against the Ogres and Himminglaeva managing 6 completions in a single game.

CIBBL Season 6 - Year 7 - Autumn
The crew of the Dreki came roaring back in Autumn, winning 4, tying 1 and only losing 2 to tie the division lead with the Mountains of Mourn Tyrants. Dreki were awarded the division victory by coin toss.

CIBBL Season 7 - Year 8 - Spring
Mimir and Himminglaeva, differences set aside, had plotted how to beat all their other Ocean rivals and take the division. Wins against Norscan Curse, the Sea Eagles and Queen Amphinome's Revenge put them in pole position and a tie against the Predators of the Deep secured the crown. Frøya emerged this season as one of the best players of the league.

Players

Players
HIMMINGLAEVA

BÖLGE

HEFRING


Past Players
AEGHIR


RAN

MIMIR

Frøya