ArrestedDevelopment


Joined: Sep 14, 2015


| | |
| --- | --- |
| &nbsp Posted: Dec 06, 2017 - 17:58 | |
---
We ARR rollin' into .. er, Winter (or summer for you SouthARRn of the EquatARR folks) get ready for festive japes and capers!



The last set of entirely 2017 sprints ARR complete!

8 Completed sprints, which is quite a low amount, but the box challenge has led to people playing many new teams and also a wider variety of teams. Which leads to us paradoxically having more membARRs but less complete sprints!

Let's get down to the awARRds!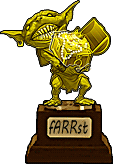 Dirold's

I Gigietti

... wait, er wot? Goblins won the ARR sprint? Yup. Dirold has always posted good scores in the sprints and this time he actually took the whole thing. The gobs have a histARRy of toppling major winners and other high tv targets. Consider this a full recovery from early in the year when they had no trolls! (8/5/3 45pts)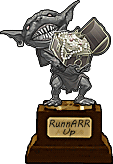 Mrt1212's

Coca Loca BBL

, come, up from the depths, the whale in chase.. not quite. And not the first time he's lost to goblins either *snicker* But I'm sure the elvses will be back again next season, and in brawls, and anywhere anyone questions the wisdom of taking jump up as first skill

(9/1/3 41pts)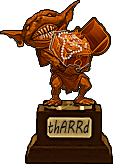 KhorneliusPraxx's

Under World Warriors (BT)

complete ARR top 3. Our first "box trophy" newcomer team make the top 3 in their debut sprint. Not a bad debut at all. Welcome to the fold sir! (7/4/5 41pts, lost out on 2nd due to TV tiebreaker)
...



Stunty sprint


Was of course Dirold's... In more ways than one. The goblins took the full sprint and the stunty sprint, and the goblin sprint, and...

I Batuffoli Malefici

took the halfling sprint, a respectable 5/4/7 enough to see off the other contenders.

KhorneliusPraxx appears again on our listings for the Ogre sprint! The

Dragon Isles Dreadnaughts (BT)

take that one with a sprint of 2/4/6 and 22pts. Beating off their nearest rivals by 1 pt!



and look what's back in townnnn!






This season's KILLARRS were Apojar's

San Diogre ChARRRRgers

. ROAR of OgARRs.




BleedARRs were dirold's

I Batuffoli Malefici

who took a whopping 86 cas!!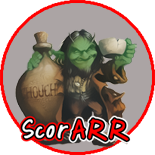 mrt1212's Coca Loca BBL were our top scorARRs for the season!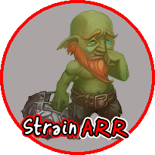 and ramchop's

timbuctoo

can share this one with knutolivaine's

[JSBT]Vampir

... Or one can let the other have it since nobody wants it... Both teams watched 33 TDs sail past them.




Full standings are available here

All othARR top ten finishers can claim their loot here: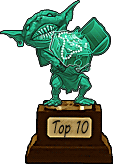 EvARRyone who completed a sprint (16 games) can claim this: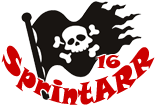 And as always, we can't be ARR without allowing some to lAARd it ovARR othARRs, so all top three racial finishARRs can claim the appropriate badge: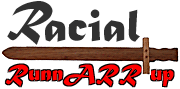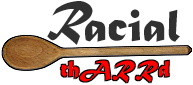 If you wARR a brawl winARR in the last season (or previously but haven't added the badge), then this one heARR is for you!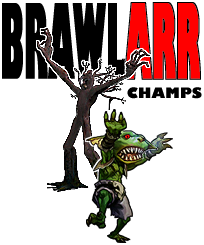 New Season thread to be posted SOOOOOON, Thanks to all and good luck for this season!

_________________