Muff2n



Joined: May 20, 2017


| | |
| --- | --- |
| &nbsp Posted: Nov 26, 2020 - 19:26 | |
---
Good day everyone. I know there has been a lot of talk about esteemed coach JBarker91 and his team the Shamoozle Kaboos recently. So I delved into the archives to learn more about their origins. Full of character, this team started from humble beginnings.

Everyone knows Centipede Joe! Right from the get go he impressed as a rookie. I think all Shamoozle Kaboos fans will thank me if I don't mention their first ever game. So let's take a look back at his performances in their second to fourth games.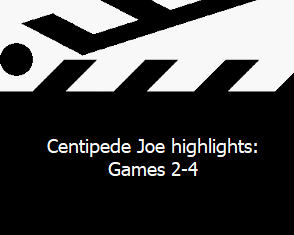 Centipede Joe makes a name for himself as a skilful defender and ball carrier. Hack n Slash fails to make a dent. And when he has the ball in his hands he isn't giving it up for any reason. But that's not all. The boy can read the game like few others. Check out his positioning!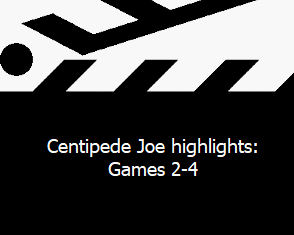 On offence it seems like the ball comes to CJ rather than the other way around. And on defence, when all of his useless rookie team mates are out of position, it's CJ that you can depend upon to make the sack. It's just a pity that he has no support.

At the other end of the spectrum is Squeezle. Known as the thickest 'technically conscious' troll there is. Theories behind his low IQ abound. Let's see what he got up to the Shamoozle Kaboos' first four games.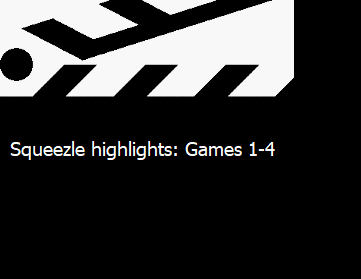 What a thicko. Coach JBarker91 only keeps him around for his ability to throw Colonel Jeppins into space. That's one positive thing we can say about Squeezle.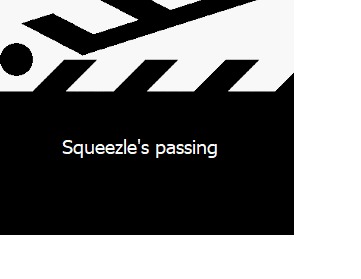 So that's it then? Centipede Joe is the Star and Squeezle is their foil? Let's take a closer look. Here's CJ in their second game.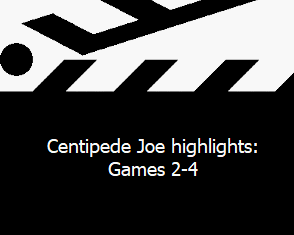 Wow what a play. The Coatman needed to hand off to Keppy Doodar, but he tried to show of and tried to pass it instead. Messes it up big time for what would have been a typical performance for the Shamoozle Kaboos in their early days. Luckily CJ had read the play a mile off. Got himself down wind of the play, held off a skeleton and only went and caught the stray pass! Runs it down the field, survives a last ditch attempt from Undying Glory players to keep him out, before gratuitously dodging over the line for their first ever touchdown. No wonder Spike magazine have a free CJ pinup in next month's edition.

So CJ checks out, what about Squeezle? He's not the buffoon he appears to be. I've discovered some malicious intentions of his, born out of jealousy to CJ. You remember that defensive sack CJ made earlier: The one where he had to duck and dodge around just to get to the carrier? Let's review that play.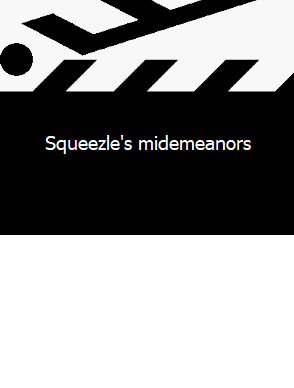 Please excuse the typo, this is an amateur production! You'll have to guess what I was trying to spell.

Did you see it? Squeezle deliberately pushed a player into his path in an attempt to trip CJ up! Unbelievable. Accidental? Let me present evidence B. Here we see CJ on the ball, running deep into Undying Glory's half, almost completely unopposed. All he needs is a bit of cover from Squeezle to wrap this up. Let's see what happens...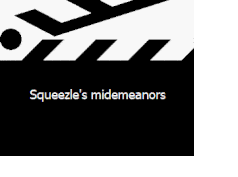 There we have it. Squeezle playing dumb to leave CJ exposed, before suddenly 'coming to his senses' to steal the glory.

Knowing the great reputation of the 'Kaboos, it is with great trepidation that I bring you his info. But I felt that this story was too big to be left untold.
Nelphine



Joined: Apr 01, 2011


| | |
| --- | --- |
| &nbsp Posted: Nov 26, 2020 - 19:42 | |
---
I enjoyed. And I hate orcs.
dabassman



Joined: Feb 17, 2006


| | |
| --- | --- |
| &nbsp Posted: Nov 26, 2020 - 19:53 | |
BeanBelly



Joined: Nov 14, 2019


| | |
| --- | --- |
| &nbsp Posted: Nov 26, 2020 - 21:09 | |
---
Great write up, really made me smile *6*
snorkelwanted



Joined: Jun 04, 2019


| | |
| --- | --- |
| &nbsp Posted: Nov 26, 2020 - 23:23 | |
---
A rollercoaster ride. More needed.