Roseph



Joined: Oct 19, 2006


| | |
| --- | --- |
| &nbsp Posted: Oct 23, 2012 - 03:01 | |
---
ok guys lets get your suggestions for who gets to be in the round table.
I have currently asked
Kodah - 145 club
Pizzamogul - ELF
pythrr - OBBA
Jeffo - NBFL

others suggested
WIL
SWL
BB7's

Lets get a good group and set up a time. If you are in charge of any of these or other groups chime in as to why you should be included

pythrr



Joined: Mar 07, 2006


| | |
| --- | --- |
| &nbsp Posted: Oct 23, 2012 - 04:02 | |
---
I'm PST. But can do Euro evening times too, most days except Tue and Thur.

_________________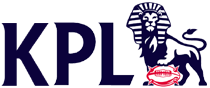 koadah



Joined: Mar 30, 2005


| | |
| --- | --- |
| &nbsp Posted: Oct 23, 2012 - 07:49 | |
---
It might be worth doing this in two parts.
e.g. Doing the big scheduled round robin leagues first and some of the looser groups separately.

My thinking is that RR leagues are probably the ones that are toughest to run, have similar issues and are where rookies could use the most guidance.

Some or the looser leagues will carry on running as long as someone has the energy to keep running them.


_________________


[SL] Rookie Rumble - Brand new teams - 100+ Races - Always recruiting
easilyamused



Joined: Jun 06, 2008


&nbsp Posted: Sep 13, 2013 - 09:09


FUMBBL Staff
---
Lol, necro spam

_________________