Spin



Joined: Mar 21, 2007


| | |
| --- | --- |
| &nbsp Posted: Apr 25, 2012 - 21:01 | |
---
Dodgum the Super Star

The second most dangerous Goblin in the history of Fumbbl was killed on the pitch today by an Elven copy of the late Wiznutz. Unfortunately the apothecary's attentions were already diverted after the potential star Pingaz was turned to paste.

Resigned to the certainty of his fate, Dodgum continued trying to wrest the ball from the hands of the Troll-resistant, Chainsaw-proof, Lightning-immune AV7 Elf scum. Predictably, he was killed in short order.

Bitz of Green have now, after 123 games, finally lost all members of their starting line-up from 3rd March 2008. Both Wiznutz and Dodgum lived for four years on FUMBBL, noticed only by their opponents and coach.

They were small, green incarnations of what Blood Bowl is all about - crazy, wacky fun times, some dreadful luck, and a bloody end!
pythrr



Joined: Mar 07, 2006


| | |
| --- | --- |
| &nbsp Posted: Apr 25, 2012 - 21:10 | |
---

he lived well!

_________________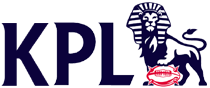 harvestmouse



Joined: May 13, 2007


| | |
| --- | --- |
| &nbsp Posted: Apr 25, 2012 - 21:20 | |
---
oh noes!!!! You're losing them fast!!! May he have fun with his mate in gobby heaven!