Rabe



Joined: Jun 06, 2009


| | |
| --- | --- |
| &nbsp Posted: Mar 30, 2013 - 01:24 | |
---
R.I.P.



Gargin joined the Agility Monsters for the team's 98th game as a replacement for the unlucky blitzer Nugi Anvilcutter.

He developed rather slowly, but promising. Acquiring the ability to dodge his opponents' attacks and grip early on, he became a versatile all-round player. His statistics (3.47 rushing yards and 3.44 blocks per game, 6 touchdowns, 4 completions and 3 inflicted casualties) speak of it. After game 33 he showed a surprising growth of strength, hinting to further talents hidden inside of him (some speak of his almost shamanic connection to earth and stone).

His teammates quickly learned to deeply respect him for his even temper, his wisdom and his impartiality. They even granted him the byname "The Judge". During many a debate in the locker room, he functioned as the calm anchor that prevented escalation.

However, tonight this formidable dwarf got slaughtered by killer-beastman Admiral Piett of Darkside of the Force in his team's 136th game - to an extend, that the only thing left for the Monsters' apothecary to do was calling the time of death.

His remains will be (hopefully successful) transfered to a remote mountain hold, as it was his wish. There's no family known of.

He will be missed!

_________________
.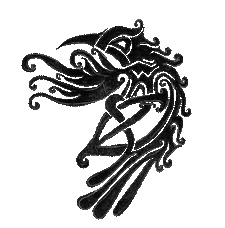 harvestmouse



Joined: May 13, 2007


| | |
| --- | --- |
| &nbsp Posted: Mar 30, 2013 - 09:40 | |
---
I bet you were expecting him to last much longer than that!
Rabe



Joined: Jun 06, 2009


| | |
| --- | --- |
| &nbsp Posted: Mar 30, 2013 - 09:49 | |
---
A blodger with ST 4... yeah, I was imagining a great future for him and he was the kind of ball carrier my team had been lacking... and is now lacking again.

36 games is okay, but dying three matches after he made this awesome 6+6 roll is a bit said.

Plus, the Monsters don't have any income right now, so replacing him (without dropping TV voluntarily) will need some excessive winning. I guess I better start soon!

_________________
.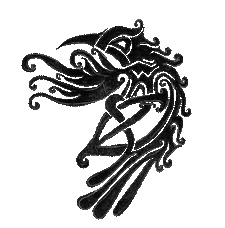 bghandras



Joined: Feb 06, 2011


| | |
| --- | --- |
| &nbsp Posted: Mar 30, 2013 - 10:34 | |
---
Dont call it apothecary. It is a useless butcher you employ!

_________________



'Best thing on FUMBBL'(Seventyone),
'AWESOME'(Kummo), 'Last league i would leave'(SpecialOne), 'Far far the BEST thing i played online'(Grunth)
Rabe



Joined: Jun 06, 2009


| | |
| --- | --- |
| &nbsp Posted: Mar 30, 2013 - 14:01 | |
---
No, Dragg (full name: Dragg "Backbreaker" Silverstaff) definitely isn't. He saved Brumbas alone from certain death several times over the past months and my legend would have never reached her current state unharmed if it wasn't for him!





I had my doubts about him a while back, but right now I'm very content with him.

_________________
.