koadah



Joined: Mar 30, 2005


| | |
| --- | --- |
| &nbsp Posted: Sep 11, 2016 - 21:25 | |
koadah



Joined: Mar 30, 2005


| | |
| --- | --- |
| &nbsp Posted: Sep 14, 2016 - 11:07 | |
MattDakka



Joined: Oct 09, 2007


| | |
| --- | --- |
| &nbsp Posted: Nov 02, 2016 - 13:53 | |
---
My friend giorss is experiencing issues with his Fixed Team Value League, created with the purpose of playing non-progression matches NAF-style arranged via Gamefinder.

The issue is: the skills are not displayed in the match (giorss tried to play with Elyoukey and both were using teams from the same Fixed TV League ruleset: https://fumbbl.com/p/match?id=3847029
so it's not due to different rulesets).
What kind of adjustments should giorss make in order to fix the issue?

League: https://fumbbl.com/p/group?op=view&group=10484
ruleset: https://fumbbl.com/p/ruleset?id=165

Ruleset configuration on team options is:
Team Progression - no progression
Skill Progression - predetermined
Skills - 1:7D
Skills per Player - 2


Thanks in advance for attention!
koadah



Joined: Mar 30, 2005


| | |
| --- | --- |
| &nbsp Posted: Mar 02, 2018 - 01:15 | |
---
Quote:

Importing teams into a league ruleset


There is no way to migrate an existing league into a ruleset controlled environment. I will need to add support for importing a team into a ruleset. This will probably happen in a few separate steps:
1. Allow importing of teams where the race is allowed directly in the ruleset. This is easier.




Is there any eta on phase 1 of "Importing teams into a league ruleset"?

How about a special case where ruleset 6 could play vs ruleset 303.

_________________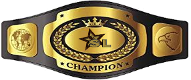 Secret League Open - 1500 Shield - 22nd March