Notgivingname



Joined: Dec 29, 2016


| | |
| --- | --- |
| &nbsp Posted: Feb 17, 2017 - 06:46 | |
---
Cultist: 0-16 50K 6/3/3/7 Sprint, Pro G/SPA
Zealot: 0-4 90K 6/3/3/8 Sprint, Dauntless, Frenzy, Pro GS/PA
Preacher of Nuffle: 0-2 80K 6/3/3/8 Sprint, Pro, Hail Mary Pass, Dump Off GP/SA
Runner of the Church: 0-2 70K 8/2/3/7 Sprint, Pro, Diving Catch, Pass Block GA/SP
Nuffle Censer Bearer: 0-1 100K 2/7/1/8 No Hands, Ball and Chain, Sprint, Pro S/GAP

Rerolls: No

Apothcary: Yes

Background: As Blood Bowl took over the world, it replaced many aspects of life. Entertainment, War, and now even religion.

Some of the most fanatical fans (those lucky enough to survive seeing multiple blood bowl games live, at any rate) stopped treating the game like a religion and instead embraced it as their religion. Increasingly, these cultists didn't even praise the game, but praised the ever random nature of it, reaching out to Nuffle to make their lives ever more random and unpredictable.

For a lucky few, their wish was granted.

Now the cultists are returning to the fields, not as audience members, but as players desperate to prove their acceptance of Nuffle's divine dice. The cultists are not exactly known for their track record of actual success, but no one knows how any of their games will end.

Rational: Yes, this is a team with NO rerolls. Instead you have to rely on the far less reliable Pro to do anything when things go wrong. Everything about this team is about a huge amount of dice thrown.

Is this a good team? Not by a long shot. It's not meant to be. This is the team for the coach willing to bet everything upon how nuffle throws his divine dice.


Last edited by Notgivingname on Feb 17, 2017 - 21:54; edited 1 time in total
Rabe



Joined: Jun 06, 2009


| | |
| --- | --- |
| &nbsp Posted: Feb 17, 2017 - 10:02 | |
---
Haha, funny - I had a pretty similar idea for a themed Chaos Pact team quite a while ago!

I certainly like it.

_________________
.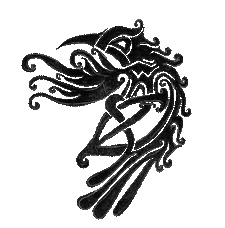 Rbthma



Joined: Jan 14, 2009


| | |
| --- | --- |
| &nbsp Posted: Feb 17, 2017 - 17:18 | |
---
Notgivingname wrote:

Nuffle

Census

Bearer: 0-1 100K 2/7/1/8 No Hands, Ball and Chain, Sprint, Pro S/GAP




How he manages to write anything down while spinning around like that is a mystery!

censer makes more sense here



Cool idea though!
robocoyote



Joined: Oct 19, 2010


| | |
| --- | --- |
| &nbsp Posted: Feb 18, 2017 - 12:49 | |
---
Make this team and then take a random skill from the bowlbot hahaha
jori3641



Joined: Jan 17, 2015


| | |
| --- | --- |
| &nbsp Posted: Feb 18, 2017 - 18:56 | |
---
As it is now, they can easily use leader rerolls and rerolls from brilliant coaching and cheering fans kick-off events.

I would probably give all players the loner skill, but allow them to have team rerolls.