ArrestedDevelopment


Joined: Sep 14, 2015


| | |
| --- | --- |
| &nbsp Posted: Feb 09, 2018 - 09:49 | |
---
So me heARRties, the latest season of ARR is undARRway, with a new group tagline courtesy of last seasons stunty champ (and overall ARR champ too!) Justicium! And it's very much in the cheeky spirit of ARR (i'll leave you all to check the rough translation of the french)



What can we expect this season? A lot of the big names who ran stunty sprints last season will no longer be posting sprints this one if their box challenge is done, but I suspect we'll see some moARR coaches making big Striders (

) in at least one racial category



I'd also like to remind evARRybody that majARRs are now open to box AND ranked, so we can invade TWO ships! MoARR chances to chef/saw/embarrass people! wheeeee!

And on the topic of mixed tournaments, there will need to be a group discussion on the status of the ARR brawl... Personally, I think insta-start brawls could be a good thing for us - we can simply designate any one+ brawl date and INVADE for as many brawls as we can get

However, it will hurt the "stunty +mass inducements" game many of our oldARR but smallARR teams relied on :'(


---


Last seasons Awarrds:

So wif box trophy now in full swing, there's been lots and lots of new entrants in the ARR ARRms race! Glad to have you on board fellow travellARRs of the box...

43 Completed sprints, a marked increase!

Let's get down to the awARRds!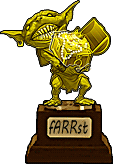 Justicium's

trophy justighelf

, probably didn't expect so many wins, probably doesn't care! A couple of st4 monsters at points, and the care of one of the best coaches in the box sees high elves stroll to a title. 56pts (13/1/2)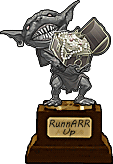 Justicium's

Trophy Justhalfing

, stagger into second, bellies full, having feasted on the box. An incredible performance, only bettered by his own high elves. Halfling insanity! 49tps (10/3/3)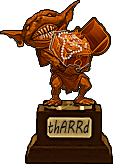 Malmir's

A bit previous

complete ARR top 3. A solid sprint that in other seasons would probably be enough to challenge for 1st, they beat Okostomi's vamps into thARRd courtesy of the TV tiebreaker (who said building teams does nothing for ya?). 48pts (9/5/2)


...



Stunty sprint


Was of course Justi's flings...Nuff said really, absolutely fantastic run, 10 wins equals the recARRd for flings in a sprint.

The goblins sprint was taken by Purplechest's

Steel Chest Goblins

. Who started off rather slowly compared to his previous effort, but by now surely must have put in a performance they can be quite proud of. 43pts (8/3/5)

The Ogre sprint was taken in the end by Randy_Moss's

Ogurr

, who, were one off of completing a full sprint, but still managed to claim top place ahead of other teams who played the full 16... 30pts (4/3/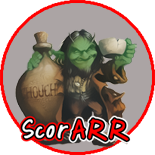 Our top ScorARRs for the season was a shared prize between dashergeaux's

Geaux Long

and pizzamogul's

Hey! Watch This!

. Both with 32 TDs!




Our KillARRs were KhorneliusPraxx's

Under World Warriors (BT)

with a whopping 64 cas for!




Our BleedARRs were... rather predictably, dirold's

I Batuffoli Malefici

, well you play stunties in the box eh?



and lastly, the prize nobody really wants...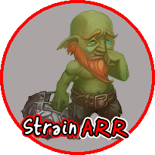 Our StrainARRs were KhorneliusPraxx's

Dragon Isles Dreadnaughts (BT)

, , who conceded 44 TDs... durr!





Full standings are available here

All othARR top ten finishers can claim their loot here: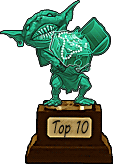 (That'd be Gseize's Dirty Dancer, MattDakka's Loec's Lynces, Nestoroide's Ranaldinhos Superstar Team, Arnaufrago's Amazing BoBOX, MattDakka's Tzunki's Hoppers, Miceycraft's Mighty Mootlings, and Suppurax's Bashlords for the main sprint)




EvARRyone who completed a sprint (16 games) can claim this: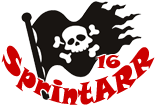 And as always, we can't be ARR without allowing some to lAARd it ovARR othARRs, so all top three racial finishARRs can claim the appropriate badge: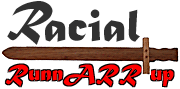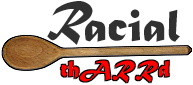 If you wARR a brawl winARR in the last season (or previously but haven't added the badge), then this one heARR is for you!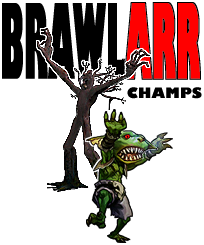 ---


Lastly, please join us in the #metabox discARRd for all things human and ARR in box! (also general meta-box things!) ClickARRy HeARR!

_________________


lindatovar



Joined: Jul 09, 2018


| | |
| --- | --- |
| &nbsp Posted: Jul 09, 2018 - 06:09 | |
---
I have read your article. it is very informative and helpful for me.I admire the valuable information you offer in your articles. Thanks for posting it, again!

_________________
novel updates fanfiction
razmus


Joined: Jun 23, 2017


| | |
| --- | --- |
| &nbsp Posted: Jul 09, 2018 - 14:28 | |
---
The full standings link tells me: "You do not have permission to view this directory or page." (HTTP 403 Forbidden)

ARRRre I do'n sometin' wrong?
Forbidden? You know the gobbos are just itchin' to get in now. (Oh... and just now noticed this was a NECRO-thread. So, old... undead forbidden knowledge!)
Markusen



Joined: Jan 23, 2005


| | |
| --- | --- |
| &nbsp Posted: Jul 09, 2018 - 14:38 | |
---
The link doesn't work for like 4 weeks now.
Also the Black Box Sprint links I have do not work anymore.
Are there new sites for it or are Sprint and ARR dead and gone?