Lizardmen One Turn Touchdown
These diagrams show 11 players, but the skink shown at top is unnecessary, and you only need 1 ballhandler back to receive (if you're lucky).
This requires 5 blocks, the first 4 resulting in a Push and the last a Push or Pow.


1.
Blitz corner defender with Saurus, but do not follow-up, and move to behind other corner.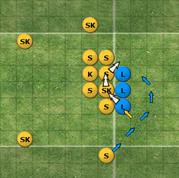 2.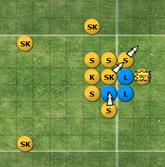 3.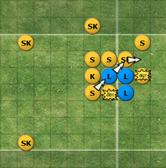 4.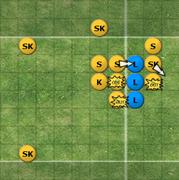 5.
Take a Pow result here if you can, to save the ballcarrier from needing to Dodge away.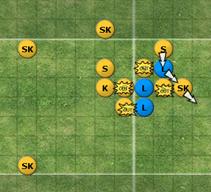 Last update: August 28, 2013