Sp00keh



Joined: Dec 06, 2011


| | |
| --- | --- |
| &nbsp Posted: Oct 12, 2022 - 09:57 | |
---
Agree, and it's good to see your experience has been quite positive

"If you have 150K+ in gold...use it"
Another way to use excess gold is to take random G skills on linemen who get MVP, and if you don't like their skill, fire & re-hire them


"Random S skills SUCK"
Yea, for important positionals, they're too expensive to fire & rehire, and big guys skill too slowly. So, they generally need to save for Guard

After Guard, there's a good case for taking random S on Ogre though.
Brawler, Break Tackle, Grab, Stand Firm are all definitely worth 10k


Stats, best use I see is the ability to CHOOSE when to upgrade an MV8 ball carrier into an MV9 one, and it only adds 20k TV
Skinks, Catchers, Werewolves, Wardancers etc
PainState



Joined: Apr 04, 2007


| | |
| --- | --- |
| &nbsp Posted: Oct 12, 2022 - 15:16 | |
---
Sp00keh wrote:

Another way to use excess gold is to take random G skills on linemen who get MVP, and if you don't like their skill, fire & re-hire them






Well that is one way to do it but IMO if you get a MVP on a human lino. He is just 2SPP away from getting Block or wrestle. I think when it comes to cost vs time you are better served figuring out how to get that lino those last 2spp in the next game or two and get a skill that you know is useful. After that any skill he gets is just a cherry on top.

Human Lineman just need block/wrestle and if you can get fend/tackle as a second skill he is all set. He never needs another skill.

_________________
Comish of the: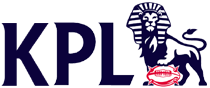 ThierryM



Joined: Mar 27, 2015


| | |
| --- | --- |
| &nbsp Posted: Oct 12, 2022 - 15:51 | |
---
Kick (once), on random, makes me happy too ) !

_________________
Breeder of Bony Legends !
Sp00keh



Joined: Dec 06, 2011


| | |
| --- | --- |
| &nbsp Posted: Oct 12, 2022 - 17:29 | |
---
"if you get a MVP on a human lino. He is just 2SPP away from getting Block or wrestle."

Yes, but you save 10k TV and 2spp by fishing for randoms
PainState



Joined: Apr 04, 2007


| | |
| --- | --- |
| &nbsp Posted: Mar 24, 2023 - 00:22 | |
---
Well Season #2 for the Blood Sea Buccaneers 2020 comes to an end. Ended on a up and down feeling. Finished the season 7/2/6, just a little better than season #1 and the team is still looking to grow. Had to cut a little fat on the team to get back to the 1350TV limit and thus only 11 players.

Here is what Iam thinking now.

**Agent fees in the C division is pointless and stupid. It is great for a table top league who just wants to make new teams each season and the few guys who stick with their current team can retain one or two of their skilled players. FUMBBL is not table top, DO NOT IMPLEMENT agent fees on redraft. It will allow coaches to retain players and make a "team" of skilled players. This is the heart of FUMBBL C div play, teams who grow and skilled players emerge and legends dominate. Dont take that away with stupid TT league rules like agent fees.

*Redraft after 15 games at 1350tv

*I love the integration of the Box and the Pick games now. If your TV is under 1400TV just hit the box and off you go at most times. Once your team gets over 1500TV you almost have to "pick" matches. It seemed like every time I hit the 1500+ TV range and went into the box I could not find a match.

*Sneaky git/DP is a great combo BECAUSE this rule set encourages teams to show up with 11-12 players. You lay down 4 good fouls and dont roll the 1, you are golden.

*showed up at the WO and went 1/1. Cant show up at the UI due to family vacation, sad.

*Linemen...always take the random skill up. Linemen are the first to be fired on redraft, they skill to slow and even a weird random G skill is better than no skill.

Well, lets see how season #3 for the Buccaneers goes. Onwards and upwards or crash and burn.

_________________
Comish of the: